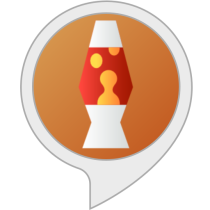 Today the Alexiens invite you to test a small, relaxing and nice skill: LAVA LAMPE.
It is intended forEcho Spot, because it's a visual skill. After downloading, a simple request to ALEXA opening LAVA LAMPA is enough to activate it and it will replace your favorite AI screen where the clock is usually displayed in a pretty field of floating reddish bubbles like in bubble thermometers… to become hypnotizing!
The program is scheduled for one hour. A touch of the screen opens a clock indicating the elapsed time. Although mentioned on the download page a possibility of duration of 2 hours, Alexa remains stuck on the timing of one hour. Never mind, we will have fallen asleep before!