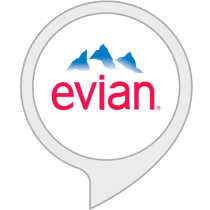 Alexiens and Alexiennes hello! This week we tested a new Skill… that ofEvian. A great business name attracts our curiosity. What are we going to find behind as a small program?
On the store ofAmazon where we went to look for it, it is indicated that this skill goes relax, perfecting our hydration knowledge and even give us the address of the nearest store to supply us.
Before using the skill, you must activate the authorization to access the address of the device (this prerequisite is necessary if you want to access the location of the nearest store). Activation to be done by clicking on "manage authorizations", either in the Store Amazon, either in the app Alexa by having previously clicked on parameters to have access to the management of authorizations.
The skill is made up of several parts: a quiz (8 questions), find the store the closest, listen to ambient sounds et calculate your consumption ideal water. This last part is not offered straight away when you ask Alexa to open the skill Evian, but once activated it is possible to access it by asking it to "calculate my ideal water consumption" or by telling Alexa : "Ask Evian to calculate my ideal water consumption".
But it is indicated in the description that the skill "will immerse you in the Alps" ... If you have a Echo Spot or one Echo Show!!!
In the absence of Echo Show currently available on our territory, we will test on the Spot, the proposal being attractive. We can already imagine images of mountains. Well no ! No image accompanying the sound flowing water which is offered to you for your relaxation ... What a pity ! You get the same function as on an Echo Dot for example. The only benefit on Echo Spot is the ability to read the quiz questions.
The little quiz is nice but minimalist. The calculation of the ideal water consumption is simplistic and is more a reminder of the advice given by the medical profession. In short, this is a skill from a great brand that does not meet all of our expectations. Score: 2/5 - "Could do better!" "