How about we go back to the driving school? Thanks to our favorite voice assistant, it is now possible to test our knowledge of the Highway Code. If you need a refresher, or if you are about to take the Traffic Laws, then this skill is for you.
After activating the skill from the app Alexa or the "skills store" Amazon, the simple request: « Alexa, open highway code " (don't say THE highway code because Alexa will seek a video, Editor's note) allows access to a series of 20 questions at first. All questions are followed by a reasoned answer. At the end of the series, the score is disclosed and you just have to see if you want to improve it. Come on, we bet it does, to try to do better.
The skill is multimodal, which means that we can visualize the questions on the screen of a Echo Show 2 ou Echo Show 5, but also respond by directly touching the response on the screen. And that is good!
The type of question is not on driving directly, but more on the environment which after all is also important and contributes to being a good driver.
A regret, if we retry a new series of 20 questions, we quickly fall back on the same questions, even if it is indicated that the mode basic has 50 questions. I said "Basic mode". Yes, because there is a premium mode. Proposed after two series of 20 questions, it provides access to a database of 500 issues by purchasing a premium pack at 0.99 € (0.80 € for Prime members). This is also the first skill that we come across with the possibility of accessing a paid level. We did not go beyond the free questions, but we must admit that the price is not excessive, especially since the database is updated regularly ...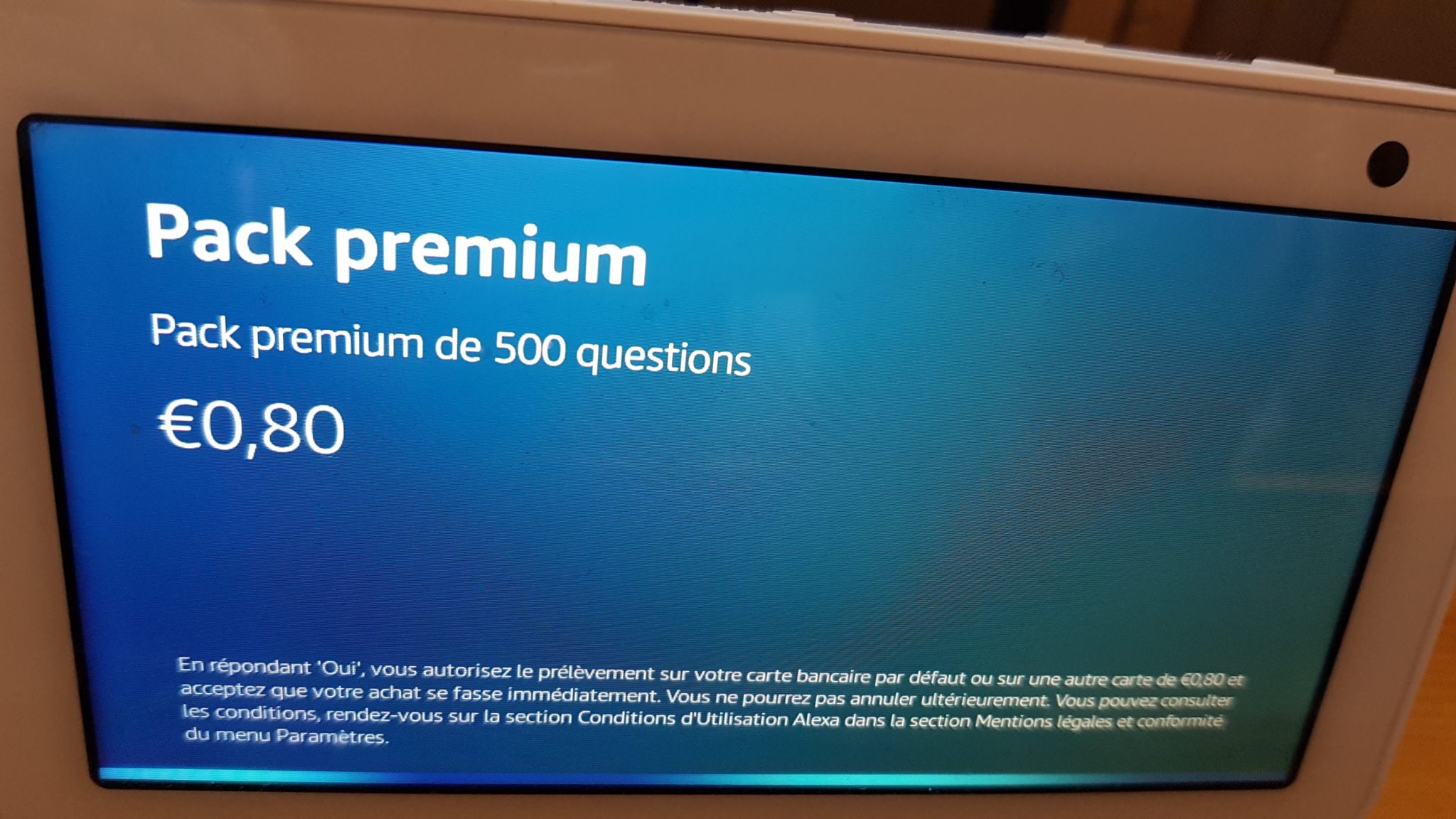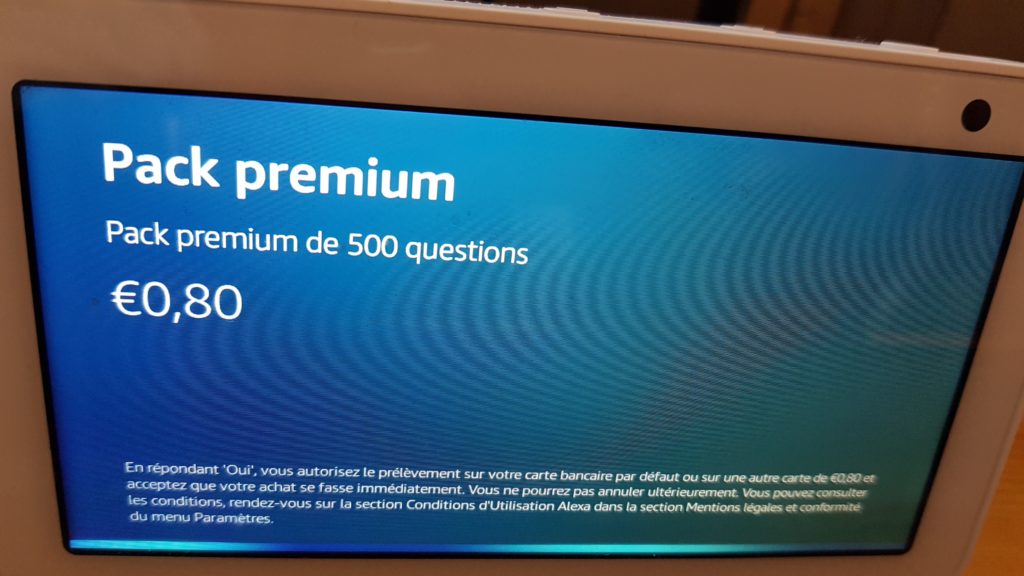 A useful and fun skill that allows you to learn or review the code with Alexa ! We particularly appreciated the experience on Amazon Echo Show, the skill being multimodal and very pleasant to use. It is therefore a score of 9/10 that we attribute to this skill, while expressing the wish to see many other skills as useful in the future on the "skill store" Alexa.