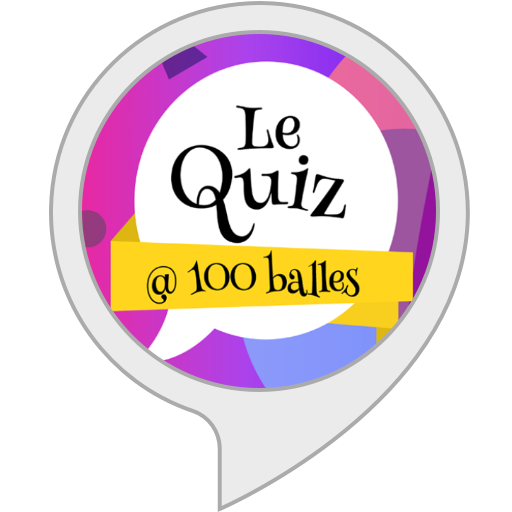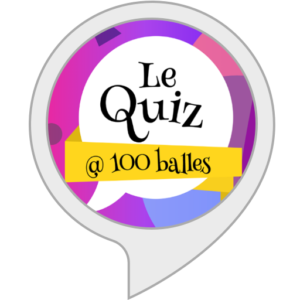 Ah no not yet a quiz you tell us! … Well yes, dear Alexiens and Alexiennes, but of a new kind which has caught our attention and which therefore deserves to be informed. Indeed, it is the first of its kind that we list as a game available on our favorite voice assistant: a quiz, which, if you are the champion of the month, can earn you a € 100 voucher on the site ofAmazon. Yes, yes, you read that right! Not common, eh? So why not take a chance?
Let's see what it is exactly and what this game has. After installing the skill and associating your account with it Amazon, at the opening Alexa will let you know that you have the opportunity to win a voucher. However, to claim it it will be necessary to be declared "Champion of the month" by obtaining the best score among all the participants. You can do this by answering series of 10 questions on the same topic among the different offered: history, geography, sport, science, people or general culture.
This game is similar to " Who Wants to Be a Millionaire " except that there, point of millions in sight anyway (should not dream either, eh?). However, the announced jackpot will be a 100th voucher on the website ofAmazon and it's already not bad, we must admit. Just like in the TV game you will have to give an answer among the 4 proposals and you will also have 2 jokers : the 50/50 and a "I pass", and this in each series of 10 questions that make up a round.
The similarity with the TV game ends here because in this voice game you have 3 levels of complexity (beginner, confirmed and expert) who make up a game and which will bring you points in proportion to the difficulty (1, 2 or 3 points). You can therefore have up to 30 questions on the same topic. At the end of the series you will be able to get a bonus point. Be careful, because if you answer incorrectly, you will lose a point. This is where the art of using your jokers will come into play.
This skill is multimodal from all points of view and on the 3 ranges of devices with a screen: EchoSpot, echo show 2 ou Echo Show 5 you can take the time to reread the question and the different answer options and even tap on it to designate it to go faster, because yes, it is also possible to answer via touch! We must admit that it is pleasant. The visual is nice and you will follow your progress in the round with the graduated scale on the right and the level of difficulty above. At the end of the 10 questions, your score will be displayed on the screen or the number of points pocketed for the month will be counted, your ranking and the number of games played. There is also a little confusion in the display between part and round. This is the number of rounds (a series of 10 questions) that your screen Echo show 2 or 5 ou your Echo spot will indicate and not the number of games (3 round). As the description specifies, a part consists of 3 rounds of 10 questions. Note that during a round, before a question, you may have an indication that the one to come will count double or triple ... just to possibly make up for previously lost points.
What if you don't have time to finish the game, will you tell us? No problem, Alexa will keep you warm and offer to pick up where you left off. Or, failing that, you can even choose to restart a game, the best of your scores being taken into account to reach the ultimate goal. For information, the potential number of questions indicated at the start of the game is 500
In conclusion: what to say about this skill? And although it heralds a new future for the games that will be available on AI and Alexa specifically. Compensation for active participation will surely develop and become a model of its kind and may even be possible to adapt it to areas other than gaming. Let us not forget that AI in our homes does not. is that at these beginnings ... The game itself is nice and no doubt that by installing it you will have a good time. The description of the game in the store is very complete (which is not always the case, it must be admitted). Do not hesitate to refer to it. Go may the best win… And bravo to

ShirkaLAB

for this well-felt skill!
The Hundred Ball Quiz
Free
Most
One more quiz, of course, but which is still innovative in principle by adding a gain (under the responsibility of ShirkaLab, the editor of the quiz). A possibility to respond via touch
Possibility to respond via touch
Perfectly detailed game description
The lessers
The small display bug which indicates part instead of round (just to find a negative point)