This week the writing of the Alexiens is doing in the innovation and makes you a review of audiovisual skills.
First of all, we are not presenting you a new skill to discover, but quite simply we are informing you of an update.
Skill Your television: Stream Player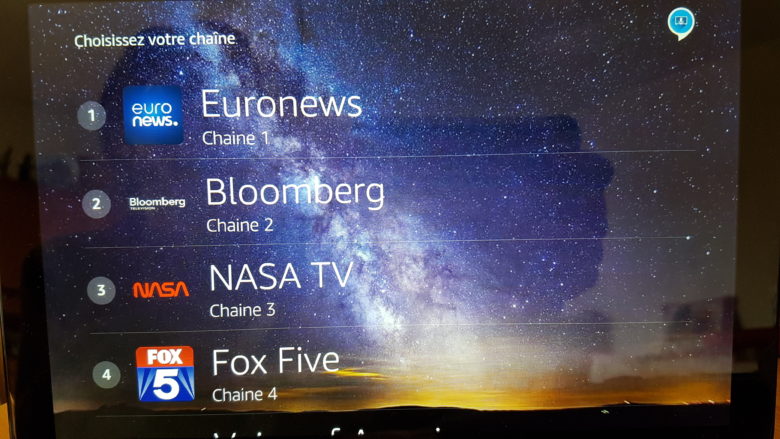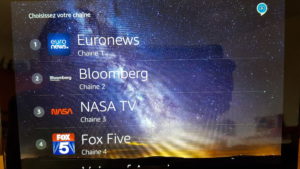 You remember Stream Player skill that we presented last August?
We could, at the time, watch certain channels on the small screen of the spot. Today the Show being there, here is a new point of the channels available on this skill also called "Your television: Stream Player".
To return to summary, you have to say : " Alexa return "(2 times) or" Alexa menu "or by tapping the arrow back to the top on your screen.
Channel 1 MSNBC is replaced by Euronews (English)
NASA TV Channel 3 - does not work anymore (Alexa tells you: sorry, it didn't work)
The chain 9 C SPAN 3 is replaced by CGTN (in Chinese)
Channel 11 NFL Now is replaced by NASA ISS TV - does not work (Alexa tells you: sorry, it didn't work)
Channel 17 London Live is replaced by France 2 (does not work)
Channel 24 NHK World Japan - does not work (Alexa tells you: sorry, it didn't work)
Channel 31 3Sat is replaced by France 24 (in French)
The 32 ONE chain is replaced by ART (in French)
New channel: 37 France Info Télévision (not working for the time being).
Note that for some of these channels the flow takes more or less time to arrive. The Alexians give you their little trick: You sometimes have to wait several long seconds before having an image. Patience is therefore required or do not hesitate to do a zapping and return to the channel so that the image finally appears.
Second skill to present to you today: the BFMTV skill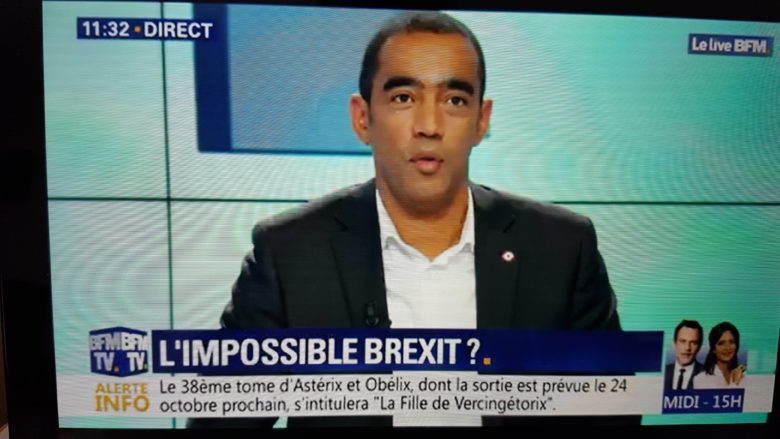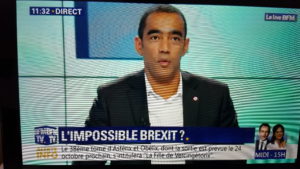 But must we present the famous continuous news channel: BFM TV!?! The latter has just launched her skill which allows you to have on your Echo Show whether it is placed on your desk or in your kitchen at any time in front of you, the information live and in French, which does not allow currently Stream Player and that's a shame.