The editorial staff likes music and films, so we found you this week dear Alexiens and Alexiennes, a skill that combines both.
Skill movie music comes in two parts: a musical quiz or a series of music extracts to hear
For the quiz part, Alexa you will be asked to listen to a film soundtrack and you will have to respond by the name of the film. Can't find the title? Not serious! Alexa will give you the answer and will also offer you to know more about this film with the name of the artists and even the synopsis. What to perfect his cinematographic culture.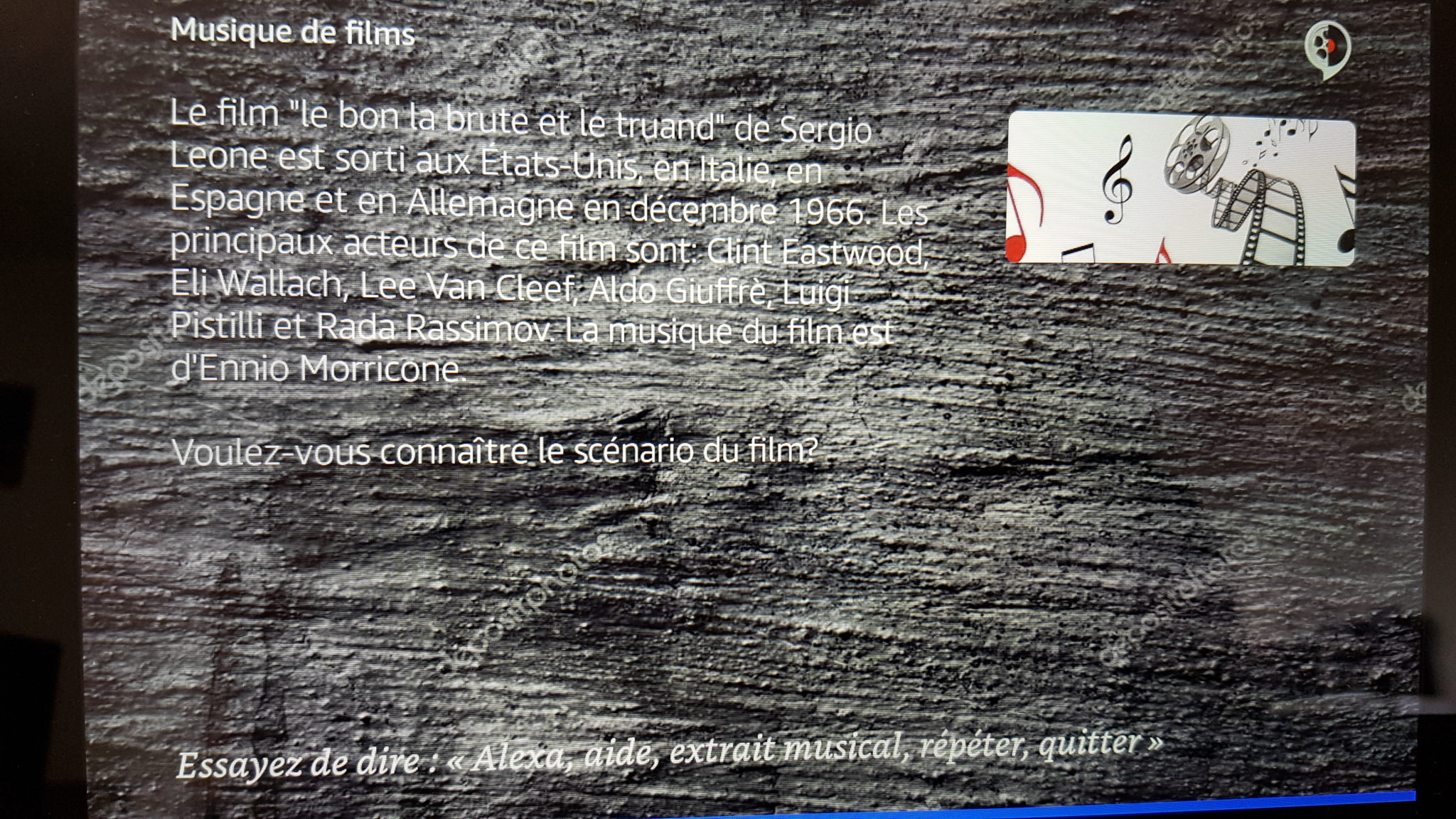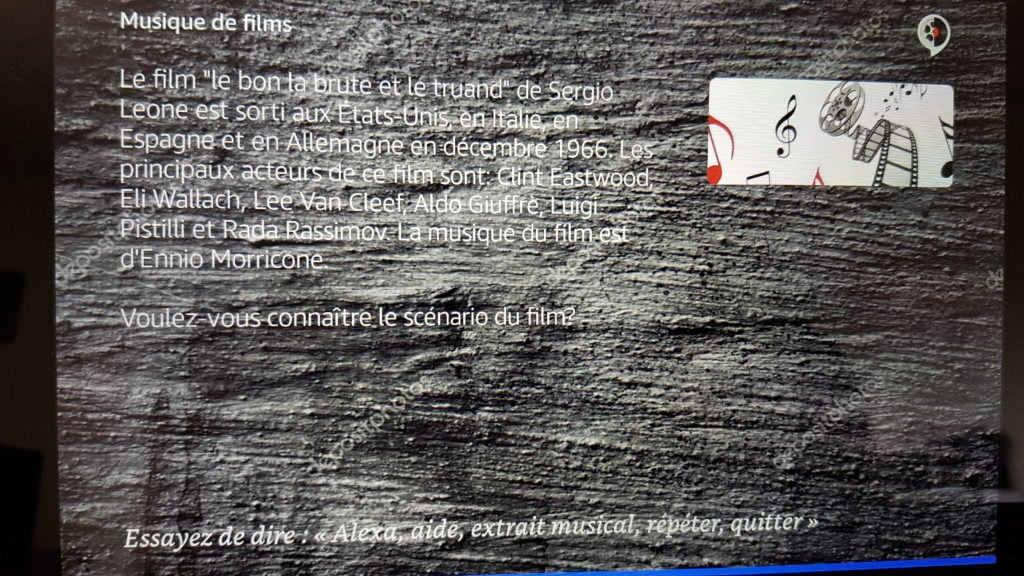 For the second part of the skill, listening to extracts from film music, Alexa submits to your ears a brief succession of musical backgrounds, and you have the movie title and an image from the movie displayed on your Echo Spot Or your Echo Show. There, no question of thinking, but just to appreciate and remember the key moments of the film.
Note: 4/5 - in both versions, we appreciate finding cult pieces of music