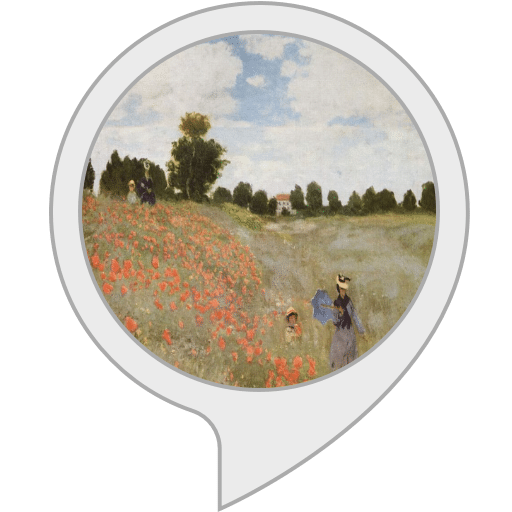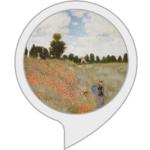 Take care! If you don't go to culture - maybe for fear of catching a virus - culture comes to you! In a few days, two applications are offered to us in this area on the Skills Store ofAmazon and we must admit that it is very pleasant to present to you and thus to relaunch our column.
Here is the skill Alexa : Monet paintings. The illustrious impressionist painter, to whom we owe among others many paintings of his Giverny garden or the municipality of Argenteuil, crosses the connected world and arrives on connected screens Amazon Echo.
Once the skill is activated, the magic command « Alexa, launches paintings by Monet » will allow our favorite assistant to present a painting to you… yes yes! Multimodal type, logical to present paintings, the display of works adapts perfectly to the format of the large screen of a Echo Show 2, but the little ones will do just as well.
No less than 23 paintings have been listed by the creator of the skill and that this voice application unfolds like a slide show with comments relating the history of the painting and in which museums it is possible to see them.
Narration by Alexa for each presentation is fluid. If you feel the need to listen to the story of a painting again, no problem, it's expected: « Alexa say again " and this one repeats the comment and that as many times as necessary. To move on to the next work, a simple « Alexa following " and the request will be executed. On the other hand it is not possible to ask to go back on a table already passed. This is the only downside that we can remember about this very nice skill. So, do yourself a favor and let Monet come into your home.
In stock
August 11, 2022 16:08 a.m.