The luckiest among you may receive their brand new Amazon Echo show 2 today ... For many, it will be necessary to wait a little longer, but why not take an interest now in the best skills for Echo Show 2? The Alexiens have cleared the ground for you and offer you a selection of the best skills for your new apparatus Amazon Echo. These skills, said to be multimodal, have the particularity of providing, in addition to voice control, an unprecedented visual experience. Animations, interactive menus, videos and streaming will allow you to enrich the content provided by Alexa.
Skills Echo News Show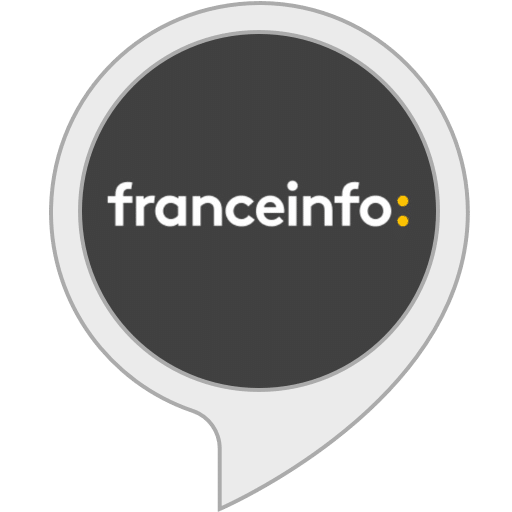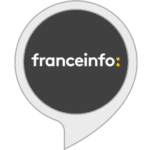 It was the very first skill available in French, more than a year ago, during the beta launch ofAlexa. The skill of the continuous information channel of the public service, France Info, has been offering a multimodal experience for a few months now by allowing you to view video info flashes on your Echo devices fitted with screens. If the small screen of Echo Spot made the experience anecdotal, the skill now takes on all its meaning with Echo Show 2.
A perfect skill for your daily flash!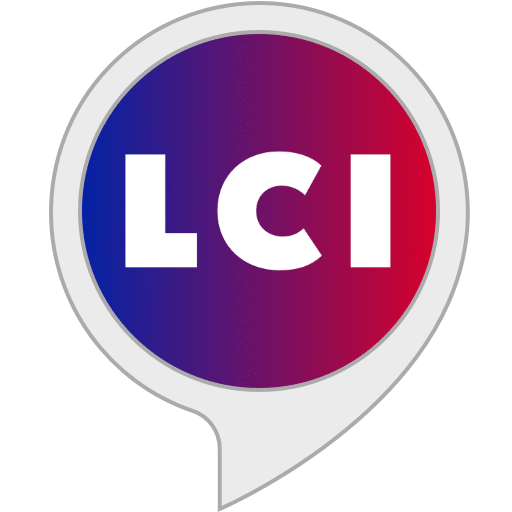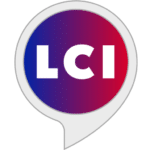 You all know LCI, the XNUMX-hour news channel of the TF1 group. Well, know that it also offers a multimodal experience.
A skill that will allow you to follow the latest news in France and abroad all day long on the screen of your brand new Amazon Echo Show 2.
A skill to slip into your daily flash!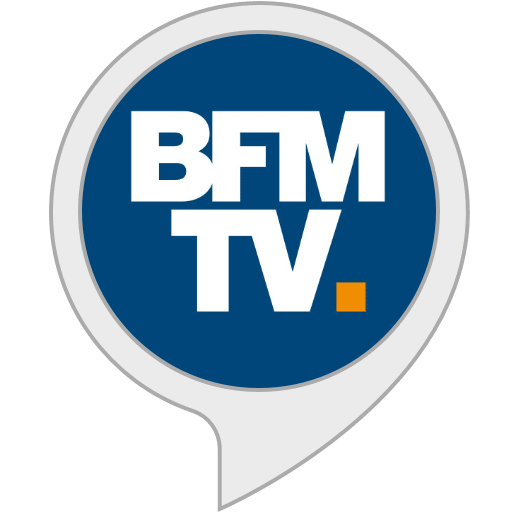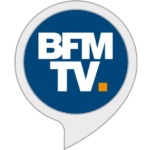 The now essential XNUMX-hour news channel, BFMTV, is also available in your daily flash and allows you to view the main news headlines in video on your Amazon Echo show 2, but also on Echo Spot.
Another skill to place in your daily flash.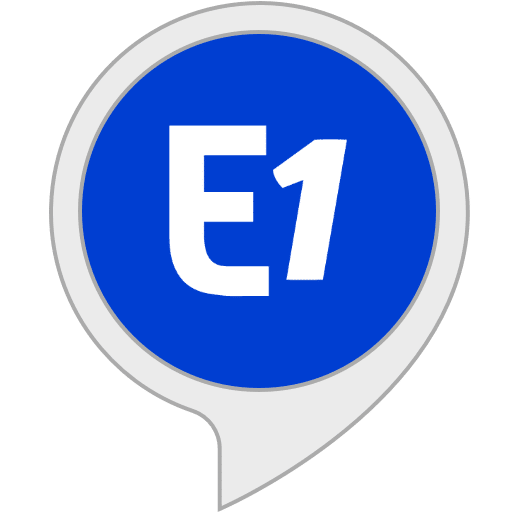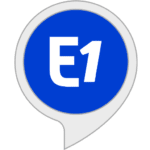 Recently updated, the Skill Europe 1 allows today tolisten to the radio quickly from the start of the skill, find a selection of podcasts, or to ask Alexa le latest newsletter to be aware of the news. Tips will also be offered to you to discover the new features of one of the most listened to radio stations in France.
A nice animation in the colors of the brand testifies to the "live" listening when no video content is broadcast, otherwise you will have the opportunity to see the video stream from Europe 1.
Good point: this is a "normal" skill and not a "flash briefing".
Other Skills Echo Show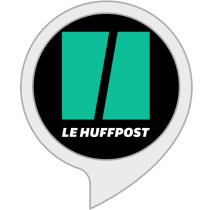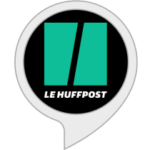 You may already know Huffie, the artificial intelligence of the Huff ... In this dialogue, updated daily, a journalist from the editorial staff discusses with this AI about subjects as diverse as they are varied, highlighting what may seem to be a detail of the news ... A surprising info and an offbeat look who had already seduced us in June 2018 in this skill test and that we are pleased to find in multimodal mode and on the 10 inches of the Echo Show 2 screen.
The Alexiens can't wait to finally be able to enjoy it in large format!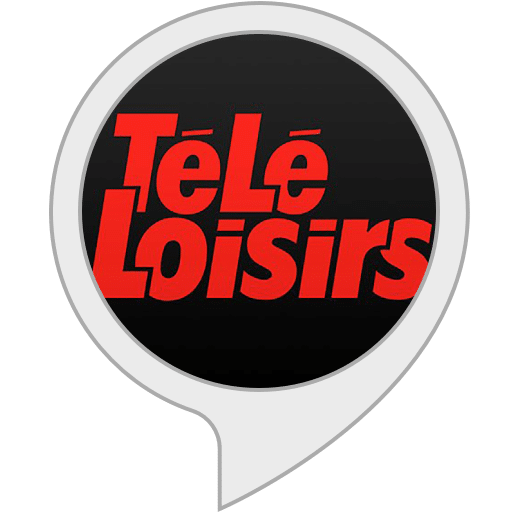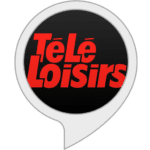 Télé Loisirs offers us a multimodal skill really convincing since it allows you to navigate in the TV program in a fluid way and to access a very complete content. "Right now", "Tonight" or even "The selection" of the editorial staff will allow you to quickly consult the program at your fingertips, but also to read the summary, or to leave Alexa read it to you, as you could already do on your "classic" Echo devices.
A pleasant skill to use that Les Alexiens highly recommend!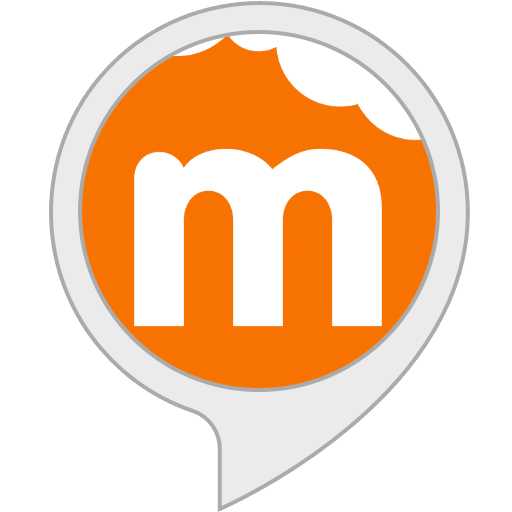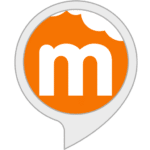 We had already been seduced by the Marmiton skill release well before the marketing ofAlexa in France, but cook with Alexa will now take on its full meaning and reveal itself much more practical thanks to Echo Show 2.
Thanks to this multimodal skill, you will be able to navigate more easily through the recipes unearthed by Alexa on the most famous culinary site in France, but also to be able to follow the different stages of your recipes much more easily ...
Cook with Alexa and Echo Show 2 has never been so easy!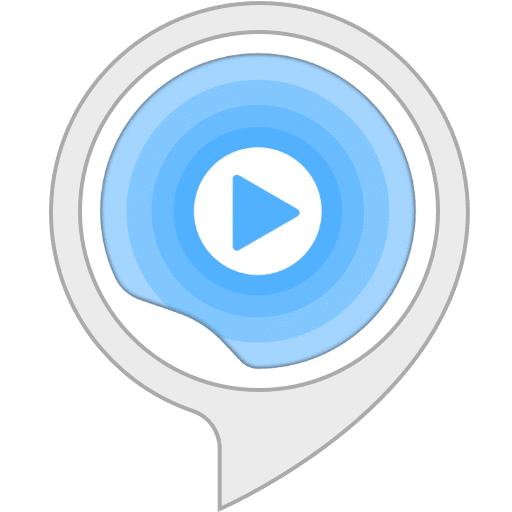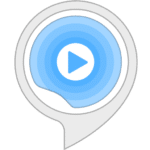 You could not miss them, the Ambient Sounds Invoked Apps LLC regularly flood the French Skills Store withAlexa. More or less useful, more or less successful, these small skills offer, as their name suggests, Ambient Sounds, most often embellished with animation or videos. Here are a few that you might enjoy using on your new Echo Show 2.
Ambient Sounds
Ambient Sounds: Fire
Relaxing Sounds
Sounds of Nature
Ambient noise
Sound loops
Sleep Sounds
Skills for children on Echo Show 2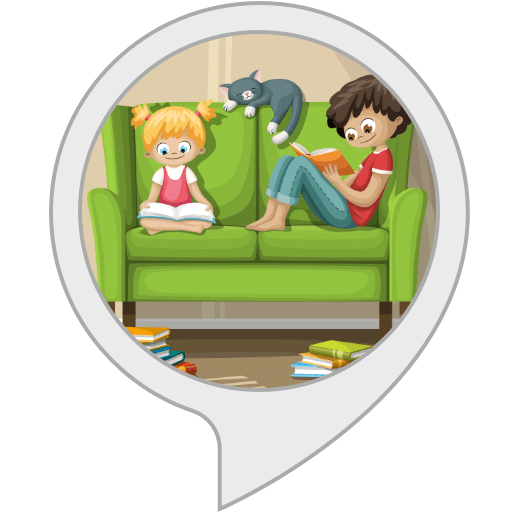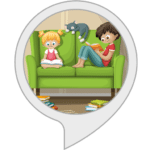 Here is a skill that we had already won over on Echo Spot and which will only be more beautiful on Echo Show 2. Beautifully told stories, texts adapted to the youngest who have kept the impertinence, the atmosphere and the particular turns of fairy tales. You will be able to rediscover the most famous tales of the Brothers Grimm like Hansel and Gretel, Cinderella or Snow White, but also Puss in Boots, Little Red Riding Hood by Charles Perrault or even listen to the adventures of Peter Pan and the Jungle Book. In short, all the great masterpieces of children's literature.
This Skill from ShirkaLAB also offers a rich and particularly neat visual experience.
The StudyTracks were created by George Hammond-Hagan with a simple goal: to help his son study more effectively. Seeing that the latter had the greatest difficulty in doing without music and media, this renowned composer composed pieces on the subjects physics, chemistry and biology that his son could listen to on his way to school.
These songs allowing him to quickly outdo his classmates then quickly spread in his school and in neighboring establishments? A little over a year later, Studytracks already had over 165 users. A real success!
Today available for free on Amazon Alexa, these StudyTracks provide an ideal multimodal experience for your children over 13 years old.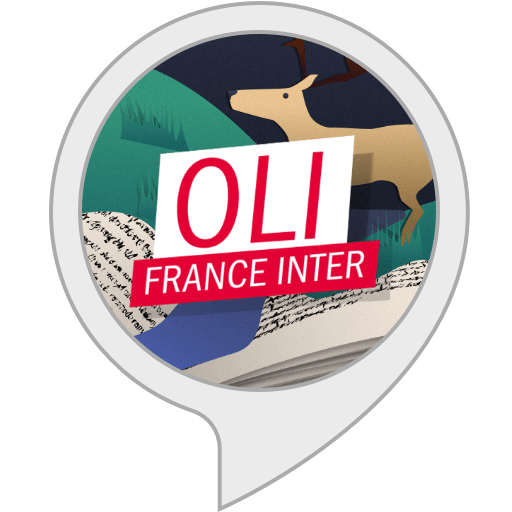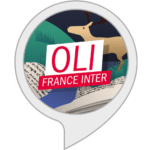 Definitely, the digital service of Radio France do not take Alexa and its users lightly. Once again, the public service offers us a more than convincing experience with these stories told by authors, but also by some animators of France Inter.
OLI are therefore children's stories, from 8 to 12 minutes, among which we can mention:
"Nadine and Robert the goldfish" by Delphine de Vigan
"The fox and the henhouse" by Guillaume Meurice
ZEP's "Invisible Max"
"Opaque and Opaline" by Alex Vizorek and his friends
"The lion that lamented" by Katherine Pancol
"Héloïse, Artémis and the Premium spell" by Chloé Delaume
Alice Zeniter's "The Villages of the Versant"
"The Solitary Rooster" by Alain Mabanckou
"Olga, the duck", and the beaten little boy "by Geneviève Brisac
"Lucia Petite Poète" by Yannick Haenel
"The good resolutions of Santa Claus" by François Morel
"The share of the ancestors" by Léonora Miano
"The white owl" by Monica Sabolo
"Ozalee and Blu" by Claude Ponti
"Zelda and the bees" by Tatiana de Rosnay
An already very complete list which, in addition, continues to grow. The Alexians are fans!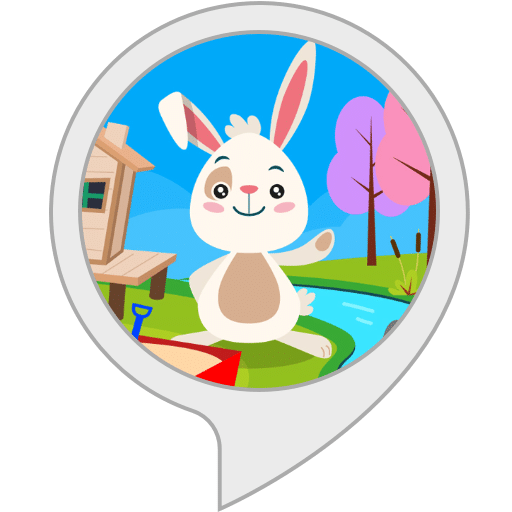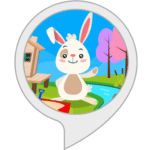 This skill offered by Universal Music will allow the youngest, from 2 to 6 years old, to discover a interactive and personalized musical universe, with more than 1 known first names. Nursery rhymes, stories and songs with Léon, the rabbit from the Musical Garden, who will guide them in a musical garden made up of three places:
- The rest hut to listen to nursery rhymes and relax
- The sandbox songs for fun while singing
- The river of stories to follow the adventures of characters
In total 8 custom songs, created by a team of artists to count, sing and compose the works. Each title is a unique journey where the music marries the words and meets the poetry which is part of the world of children.
A great multimodal skill that will allow your children to have fun with your new Echo Show 2.
109,99€
In stock
August 12, 2022 9:24 a.m.
109,99€
In stock
August 12, 2022 9:24 a.m.