The Skills on Alexa are more and more numerous. We test them regularly. But a new category is coming: "hybrid" skills, that is to say combining both a physical game and a skill to provide additional experience. We presented you the first of its kind, "The Adventurers of the Rails" and we continue our momentum with a well-known game, the Thousand mile stones.
Everyone knows this Dujardin game, consisting of reaching exactly 1000 bounds while preventing your opponents from doing so and getting out of the traps they set for you. This game is a classic, multigenerational, which wants to update itself with the connected speakers. But is making a skill enough to breathe new connected life?
Mille Bornes: the game with Alexa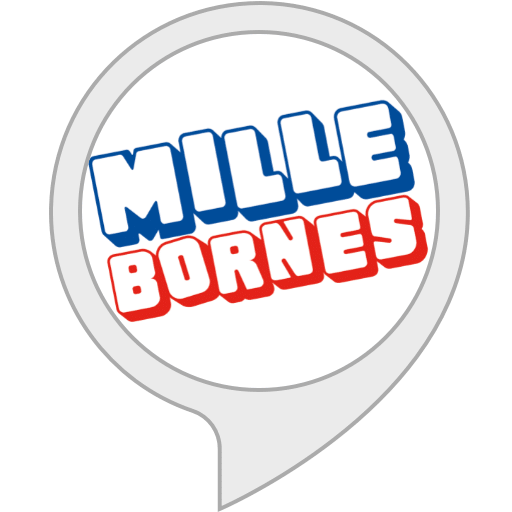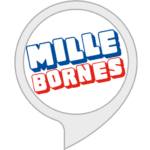 To be able to use the Skill Mille Bornes, it is necessary to activate it and to have a physical version of the game. You can play with any version: board, cards, luxury… In short, you need cards and players. That's all.
We tested it in our case with the plateau version.
To start playing, ask Alexa to launch Mille Bornes. He will launch into an engine noise. If you play on a Show, you will have the chance to have a visual, even if this aspect is very limited. A male voice invites you to listen to an explanation of the rules which are ultimately very simple:
Randomly, you will be notified of an action to perform if you can or a trap that falls on you or all the players,
You can choose the type of place where you go to ride: countryside, city or racetrack.
You are then asked to confirm that you hear the announcements and you are good to go. Let's go for example on a part in the countryside. Alexa will set the mood with the noises of singing birds, roosters,… For the city, it will be traffic noises and for the circuit it will be the noises of racing cars. It's pretty cool, it allows you to put yourself in a little more situation.
During the game, the skill will randomly announce events to follow. For example, fog: remove your last paused terminal card or "A farmer gives you gasoline, you are no longer broken down", "Pollution, slow down to x km / h", "Put a terminal card and draw a card, even if you are under attack" … The announcement is accompanied by the visualization of the map it represents.
The contribution ofAlexa gambling
What does this bring to the game? To be honest, nothing at all. And this for many reasons :
The interactivity aspect is non-existent. You have announcements every now and then, that's all. Alexa does not count bounds, does not take stock of points, cannot play either.
The skill is messy. From time to time you will have an advertisement as seen earlier. But since the skill has no interaction with the players, the announcement can fall between two players, at the end of a game turn or in the middle. We don't always know who it is for ...
It turns quickly in circles. The same announcements come back very quickly during the same game, greatly limiting the interest.
Very limited multimodal aspect: apart from the sound, the announcement and the appearances of cards, it stops there. No entertainment, no more fun ...
We played a few games with the family and the feeling is unanimous: you might as well play without. The skill breaks the rhythm of the game with its announcements coming in anyhow. We are not able to immerse ourselves more thanks to it, although it is its primary goal.
In conclusion, this skill is far from being at the level one would have expected from a brand like Dujardin. She's fine
too limited in interactivity
, turns in circles, is not
not immersive and too messy
. Unfortunately, this is a skill that will be used once and deleted. We invite Dujardin to review his copy in order to make it a real playing skill, an extension of the fun experience and not be satisfied with a simple presence on the
Skill Store
.
15,50€
19,90€
In stock
30 new from € 15,50
Refurbished from 1
August 10, 2022 18:43 a.m.
24,37€
26,90€
In stock
24 new from € 24,37
Refurbished from 3
August 10, 2022 18:43 a.m.