Audiophiles addicted toAlexa will be happy to learn that Denon has just announced the upcoming release of two new amplifiers in its X series compatible with Alexa. To reach a wider audience, the Japanese company even decided to also embed Apple's AirPlay 2 technology.

An amplifier controlled by Alexa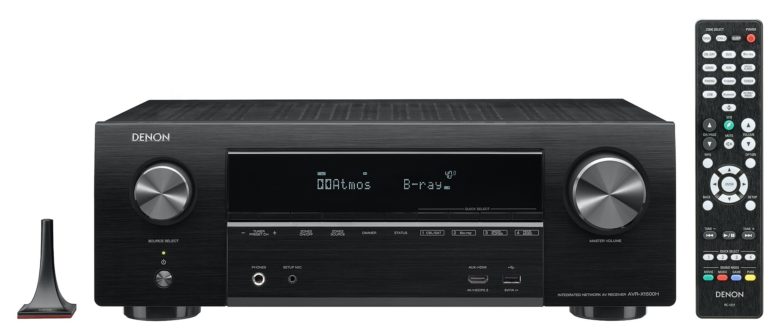 Expected for this fall, the new Denon AVR-X1500H and AVR-X2500H will indeed offer voice control with Alexa, the voice assistant ofAmazon, but also AirPlay 2 from the Cupertino company, Bluetooth technology, Dolby Atmos, DTS-X and DTS Virtual X, and a home HEOS module. The ALAC, FLAC, and WAV formats will notably be supported in 24 bits / 192 kHz.
Embedded Audyssey MultiEQ XT, an acoustic calibration and measurement system, the Denon X series can be calibrated using a supplied microphone which will analyze the response of each speaker in order to optimize the different output channels. The sound can be distributed over seven channels and two subwoofers, with AKM 32-bit / 192kHz digital / analog converters, and amplification up to 150 W per channel.
The first will be equipped with six HDMI HDCP 2.2 inputs while its big brother will offer no less than two additional. In addition, outputs can be done simultaneously on two HDMI devices.
Denon at the forefront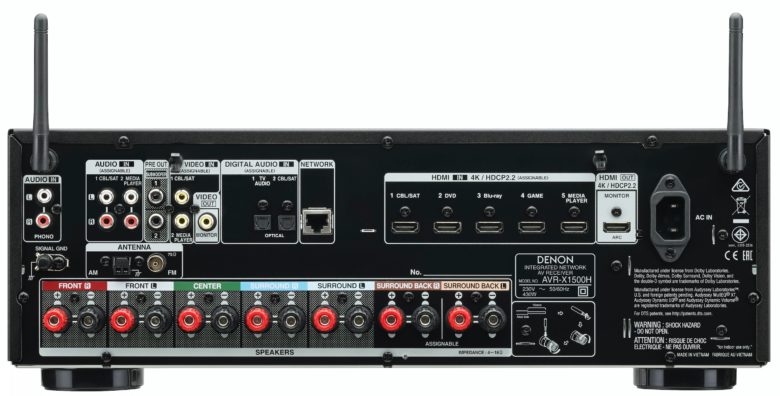 According to the brand manager of the brand, "Denon is committed to providing the latest and most advanced technology to home cinema enthusiasts, professional or not." Richard Velazquez also underlines that "the latest models of the X Series are proof of Denon's commitment to the development of intelligent home cinema" by being among the first to integrate voice control via Amazon Alexa.
With its technology, the voice assistant ofAmazon According to him, the installation process will be easier than ever, really effortless use, but also less short-term obsolescence of products thanks to the cloud.
The Denon AVR-X1500H and AVR-X2500H amplifiers, already available for pre-order, will be priced at € 549 and € 699 respectively.