After our disappointment at finally not seeing our favorite voice assistant on the Xiaomi Mi Band 5, now it is announced on the Amazfit Band 5 fitness bracelet ! But, this time no doubt, this product will have Amazon Alexa integrated, as evidenced by its product sheet unearthed on Amazon.com by our Chinese colleagues from Gizmochina.
Update of 21/10/2020: the Amazfit Band 5 bracelet is available for pre-order on Amazon. Fr
€29,99
€33,94
In stock
Refurbished from 39
July 5, 2022 14:51 a.m.
Amazfit Band 5: finally a fitness bracelet with Alexa !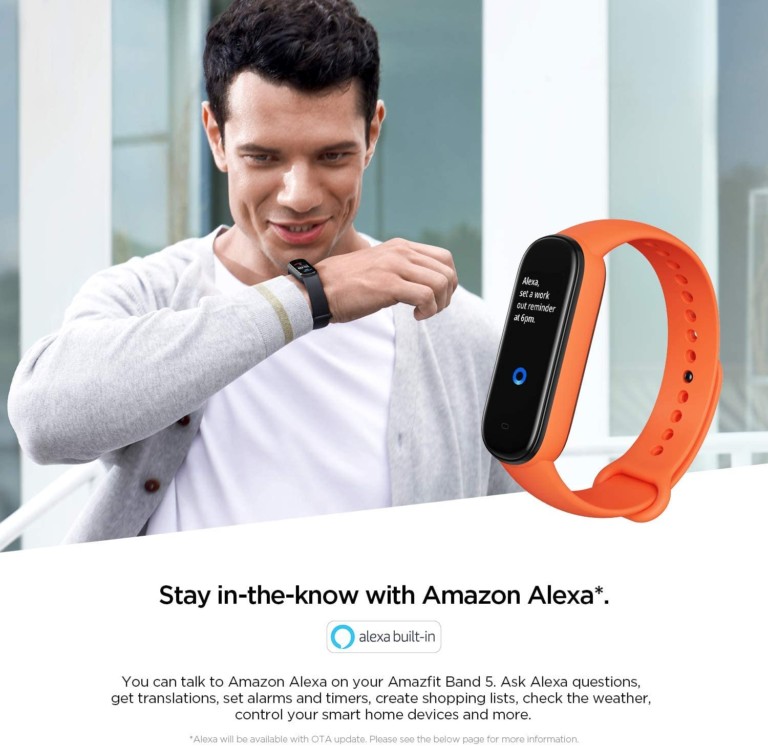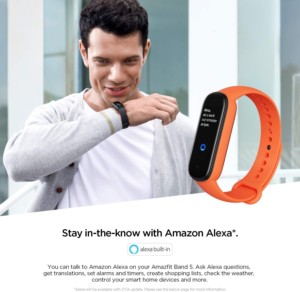 At first glance, this new bracelet shares the same design as the model offered by Xiaomi, which is not really surprising since both are made by Huami. Nevertheless, and this is probably the reason why all the hexagonal media fell into the trap: Amazfit Band 5 integrates well Amazon Alexa as evidenced by the mention « Alexa Built-in ".
The product sheet, which already offers it for pre-order for a official release on November 30, 2020, evokes the possibility of being able to ask questions to Alexa, to obtain translations, to set alarms and timers, to create shopping lists, to check the weather forecast and of course to control our connected home… In short, to be able to fully use Alexa for the first time on a product of this type!
A very complete fitness bracelet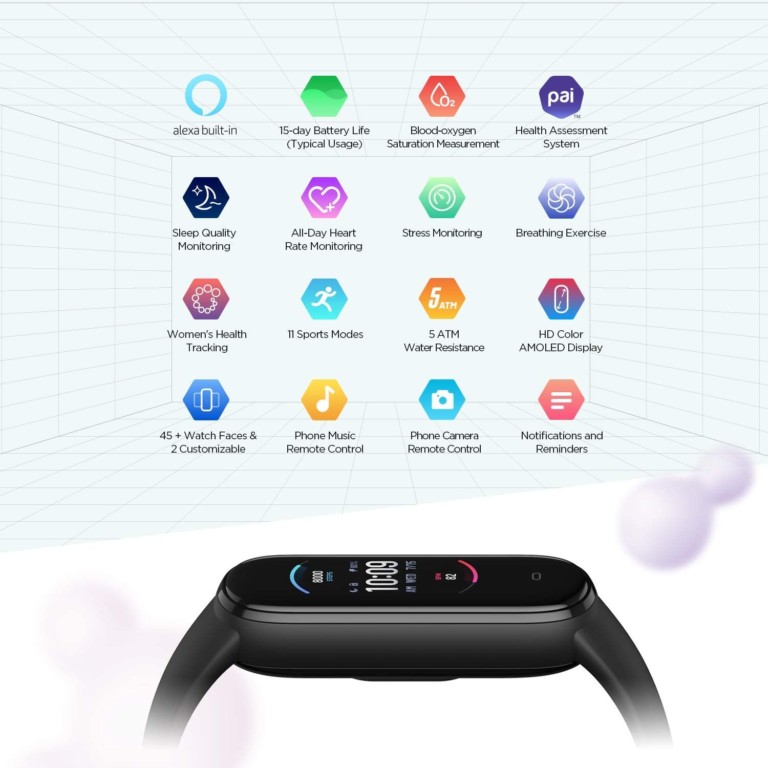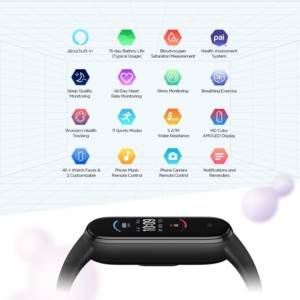 Being a fitness-oriented product, the connected bracelet Amazfit Band 5 obviously displays the time but is mainly intended to monitor your state of health with OxygenBeats by measuring his pulse and blood oxygen saturation (SpO2).
Ideal for sports, especially running and gym sessions, it obviously allows you to follow number of steps and distance traveled, calories burned et quality of sleep.
Women will also appreciate the opportunity to menstrual cycle tracking, the Band 5 being able to predict the onset of menstruation and send notifications shortly before their arrival!
€29,99
€33,94
In stock
Refurbished from 39
July 5, 2022 14:51 a.m.