Home automation is definitely everywhere! A few weeks after the arrival of the protocol ZigBee on Mars, Thomas Pesquet revealed yesterday in a tweet than the capsule SpaceX Crew Dragon would have a voice assistant on board on his next flight, and not just any since it is, of course,Amazon Alexa. A logical choice when you know the ties of friendship that unite Elon Musk and Jeff Bezos who would have, one summer evening around a barbecue in the immense property of the founder ofAmazon in Medina in Washington State, had this crazy idea of ​​allowing astronauts to control certain parts of their space vehicle using simple voice commands.
Alexa flies to the ISS on April 20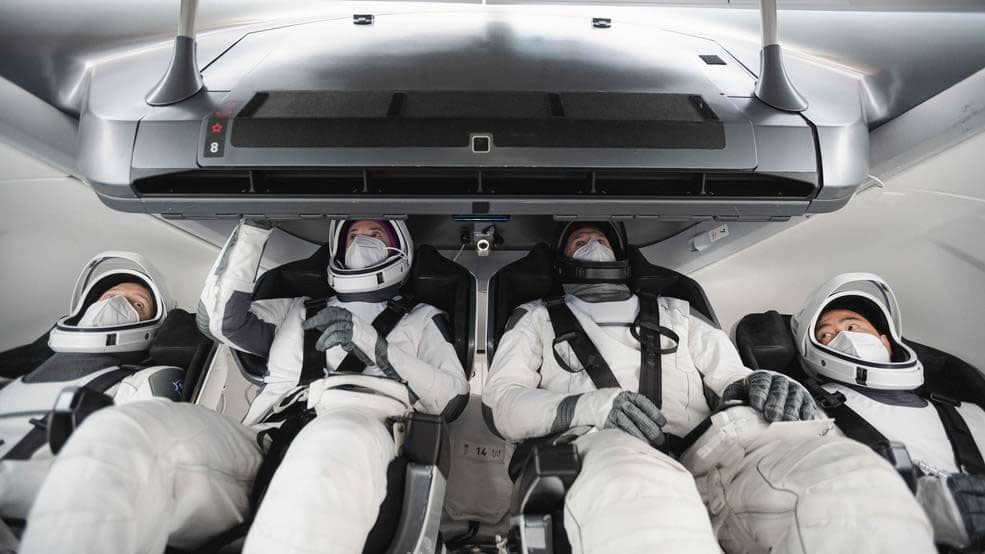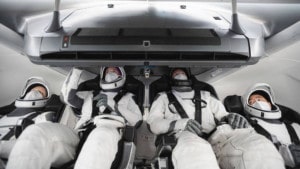 The capsule SpaceX Crew Dragon continues to revolutionize space travel! Much more comfortable and much more high-tech with its touch screens than the good old Soyuz, the vessel piloted by our compatriot Thomas Pesquet will now embark Alexa, the voice assistant ofAmazon. " Thanks to Alexa, our journey to International Space Station will be much less painful than usual " indeed tweeted the French astronaut.
In a statement, Jeffrey Desjokes, vice president ofAlexa Space, said: " we are proud to offer, for the first time in the history of the conquest of space, a vocal experience Alexa unique which will allow Crew Dragon passengers to be entertained during their long 19-hour journey, and much more ... »Indeed, there is no question here for the astronauts to ask Alexa their route - Waze still does not offer a route to the ISS, we checked this morning, ed - even less to manage the security organs of the capsule, but rather to always bring more comfort to the members of the Alpha mission.
"Thanks to simple voice commands Alexa, we could for example adjust the interior heating, it's a revolution! " Shane Kimbrough said, who will be on his third trip to space with a rather special teammate. While there is obviously no question of opening the windows to ventilate, the outside temperature being around -200 ° C, Alexa will still allow crew members to set alarms before taking a nap, set reminders so as not to forget to change course, or to create to-do lists during their mission.
"Unfortunately, the apples Alexa will not be supported, communications being restricted to Houston during the flight " explained Thomas Pesquet before highlighting another unexpected aspect. "Although he is very nice, my colleague Aki Hoshide is not very good in English, so he will be able to speak in Japanese at Alexa who will take care of the translation ". Like what, voice assistants are useful in more than one way!
€59,99
In stock
July 6, 2022 18:14 a.m.
Echo Show 10 in the International Space Station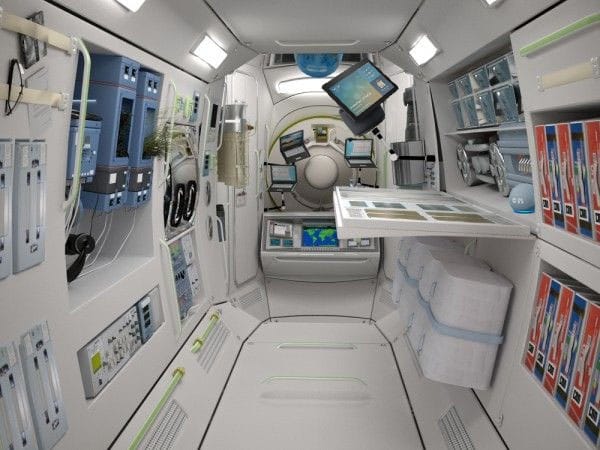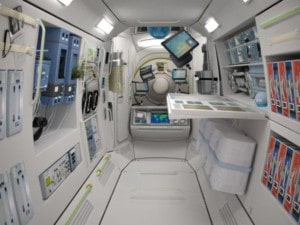 And that's not all! Indeed, while SpaceX preferred to integrate a simple Auto Echo on the Crew Dragon dashboard due to its compactness and the large number of devices already embedded in the capsule, it is Echo Show 10 which has been chosen by NASA as "Official Smart Display "of the International Space Station, much to the chagrin of Google, whose new Nest Hub has been rejected because of the unreliability of its assistant.
Le large rotating screen and smart camera of the new Echo Show 10 will allow astronauts to communicate by videoconference with ground teams or their families. The images broadcast will be live, but will suffer from a slight delay due to signal processing and broadcasting. Although located in a low orbit just 400 km from Earth, the International Space Station (ISS) in fact flies over it at approx. 27 km / h, or 7,6 km per second, making any direct radio communication with the ground impossible to establish for more than a minute. Communications with Houston, in the United States, will therefore be ensured using TRDS relay satellites which will transmit the signal to the cloud ofAmazon Web Services which houses the servers ofAlexa.
Another advantage, and not the least, the astronauts will be able to control the many ZigBee bulbs already installed in the ISS for many years, ensure that the airlocks are properly closed using compatible opening detectors Alexa, make "Drop in" from one laboratory to another to better conduct their experiments, or to view the images of the many cameras installed on board.
€249,99
In stock
July 6, 2022 18:14 a.m.
Finally, during their rare moments of relaxation, the astronauts will not fail to take advantage of the skills for Echo Show, to watch a new series on Netflix or a film already seen ten times on Disney +, but also to follow the news of their respective countries. "Thanks to the Molotov.tv skill, I will also be able to watch French television on Echo Show, which is quite practical to follow the many government announcements" rejoiced Thomas Pesquet before specifying thatAmazon had also given him a Kindle Oasis e-reader for "Create a little emptiness, even if there will be everywhere around me".
In writing, we will obviously not fail to have a thought for Alexa and Thomas when the Space Station skill warns us of their passage overhead.