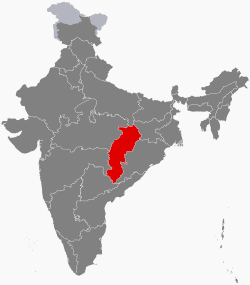 The experiment takes place in India, in the very rural region of Chhattisgarh, where forty schools have been provided withconnected speakers Amazon Echo Dot 3 in order to integrate Alexa in their teaching method. The country is indeed experiencing an unprecedented digital transformation since the arrival of Prime Minister Narendra Modi in 2014 and relies heavily on education in new technologies. Amazon Understood this and had also unveiled a Hindi version of his voice assistant just a year ago. Widely used in the country, its experimentation in schools therefore seems quite sensible ...
Alexa : the voice assistant ofAmazon as a teaching aid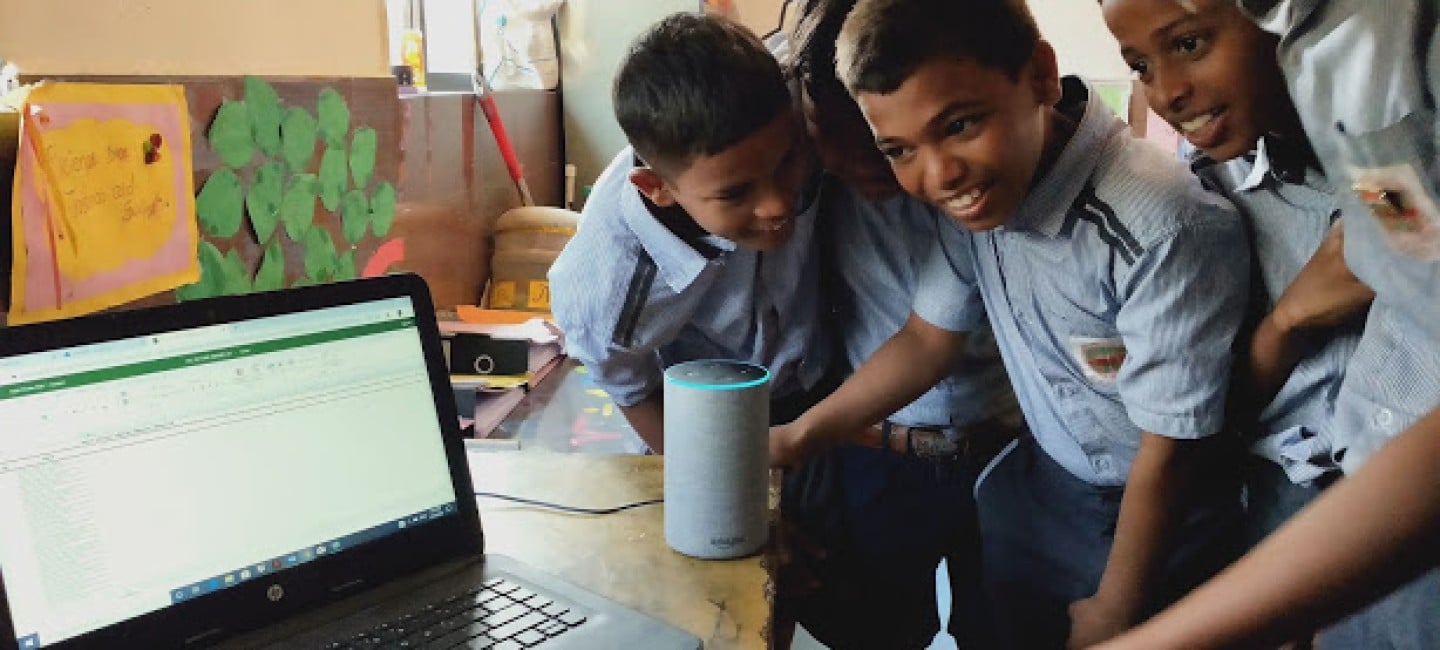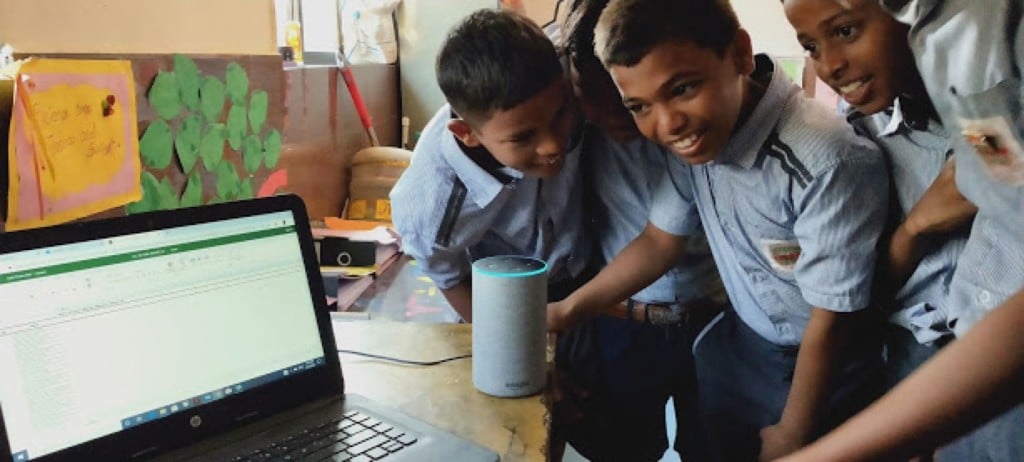 The story takes place in India, in the state of Chhattisgarh, more precisely in the district of Bastar where a journalist from the Edex Live information site, owned by the English-speaking Indian newspaper The New Indian Express, went to meet the students of a school in the village of Lohandiguda.
The classrooms are cramped, the walls shabby, the children sitting in a circle on the floor. In the middle, a light ring well known: that ofAmazon Echo. The pupils are concentrated, their teacher looks at them with a benevolent air, they discover technology and a new way of learning thanks to Alexa.
"He took it to a school and showed it to the children and they were amazed" Abinash Mishra, Indian Administrative Service (IAS)
As Prajanma Das points out, beyond the vocal assistant, it is the device itself that is revolutionary. Children in the region are indeed discovering, for the first time, a speaker that speaks to them and can even answer their questions. "I feel comfortable asking questions to Alexa. I am more comfortable with Alexa than with my teachers - she looks more like a friend to whom you can ask whatever you want and she will answer ", says Aditi Thakur, an eighth-grader. "We ask questions about general knowledge as well as what we are taught in the classroom. Anything I want, I can ask him without thinking twice ", adds the young girl who does not hide her desire to become a scientist one day.
A gift fromAmazon made to a pedagogical manager
It all started when Chandrashekhar Yadav, a teacher in the area, received an Echo Dot 3 as a gift fromAmazon. Very quickly, the former professor saw in it a pedagogical interest and wished to make discover Alexa to the children of his region. "He took it to a school and showed it to the kids and they were amazed.", Thus declares Abinash Mishra, a young official of the Indian government.
"Then we exhibited Alexa at a local fair during a festival and we were amazed at how much adults were interested in the device. The MP and other local officials asked the device about Chhattisgarh and were impressed with its swift response. " This is how the idea of ​​experimenting more widely with the contributions of the voice assistant Amazon Alexa was born and the decision was taken to offer around fortyPregnant Amazon Echo to schools in this region which is both poor and victim of the violence of revolutionary Naxalist groups.
A solution against dropping out of school?
D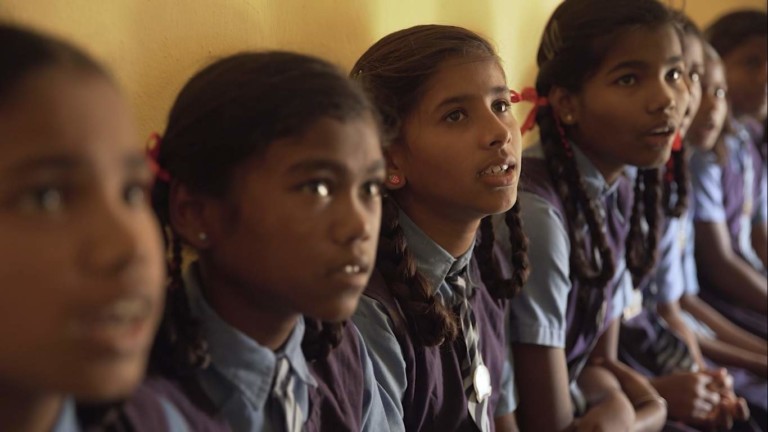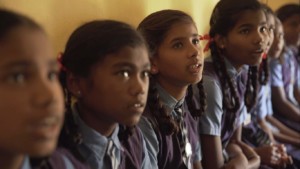 n this remote region of India, dropping out of school does not have the same impact as with us, in France. The difficulties are quite different and the children above all lack confidence. A confidence thatAlexa seems to allow them to acquire more easily as shown by Shyam Pandey, an educational manager: "Confidence in these children has increased exponentially. Alexa Also keeps them interested in their studies - students who couldn't go to school regularly are there every day now. It's a huge thing because I know what difficulties they have to go through to travel even to school. We give them time on their own with the device - they ask questions, play songs, dance and have fun. School is no longer a place they dread but where they want to come " .
There remains a major problem: the deployment of network infrastructures in the country. Indeed, although the Indians are very technophile and very often particularly gifted in data processing, the country is still very poorly served and internet access difficult in rural areas. "Internet is a vital problem and we want to solve this problem and we are in talks with different network providers" thus concludes Abinash Mishra.
37,99€
49,99€
In stock
August 12, 2022 14:33 a.m.
Not available
August 12, 2022 14:33 a.m.
Not available
August 12, 2022 14:33 a.m.