Jeff Bezos' firm has just unveiled a whole new Amazon Echo 4 and his little brother EchoDot 4. The design, all in roundness, has something to surprise ... What? Indeed, presented by Dave Limp since The spheres in Seattle, this new design is self-evident. Like the head office ofAmazon, connected speakers Amazon Echo fourth generation for the first time in their history will be eco-responsible products: 100% sustainable, 100% recyclable and carbon offset! Yes !
Amazon Echo Dot 4: the Wow effect!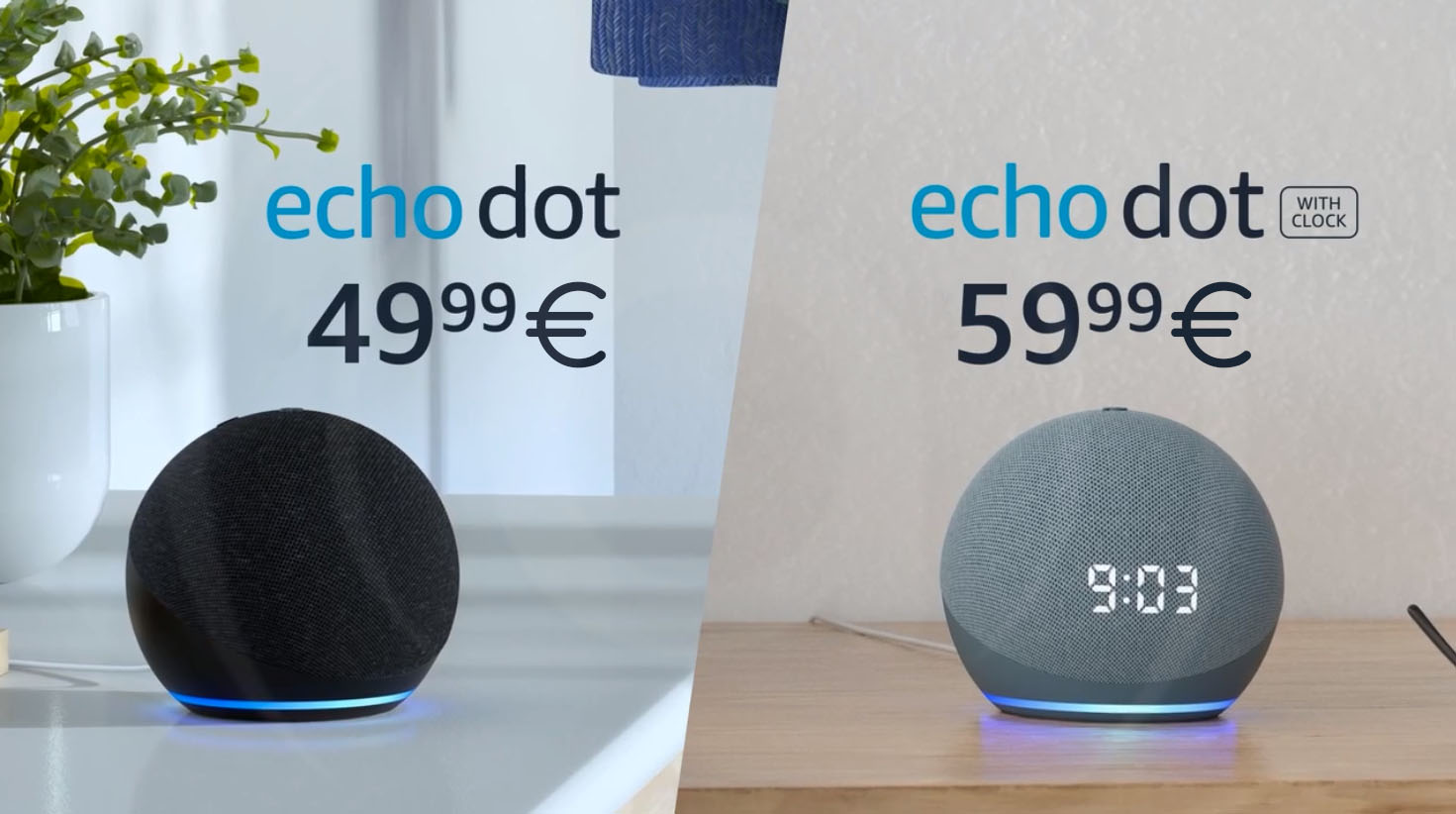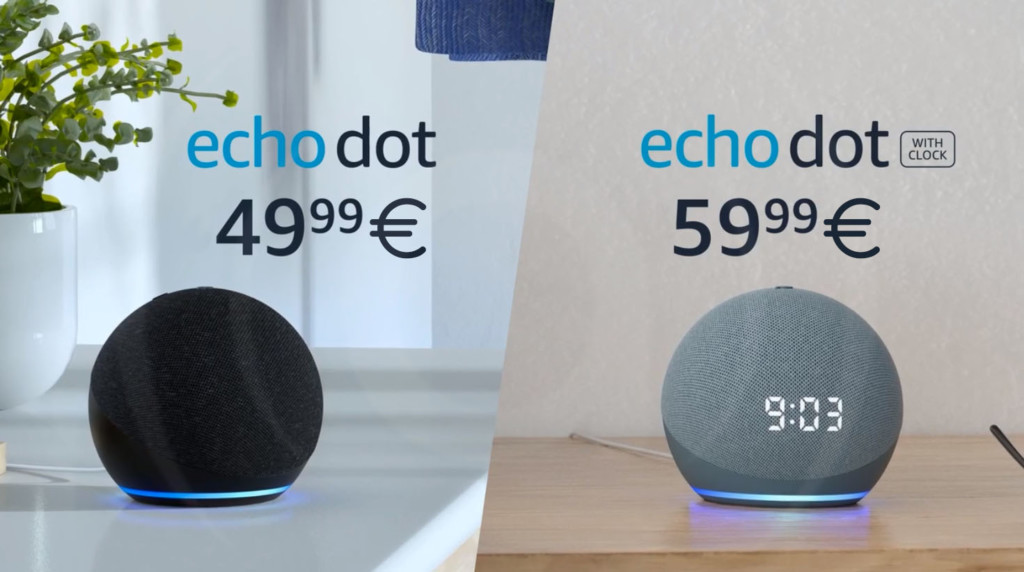 It all seemed to start nicely when Amazon revealed her all new Echo Dot 4, a compact speaker as usual, but in a format that completely breaks with what we had previously known. Indeed, as we said in the introduction, Echo Dot 4 is spherical!
Although small, the new entry-level speaker packs a powerful speaker 1,6 inch front, producing crisp vocals and balanced bass for rich sound you can enjoy in any room in your home.
Also able to display the time, Echo Dot 4 with Clock comes with an additional LED display so that you can view the time, temperature, timers and alarms. And now the function tap to snooze that users have praised on Echo Dot 3 with clock will also be available on Echo Dot as Echo.
But that's not all : EchoDot 4 will also be available in Kids version with panda and tiger look, but also in two versions with clock!
Available from 59.99 €
in "normal" version, the
new Amazon Echo Dot 4
is currently on preorder and will be available on
22 October 2020.
Amazon Echo 4: The ZigBee Sphere!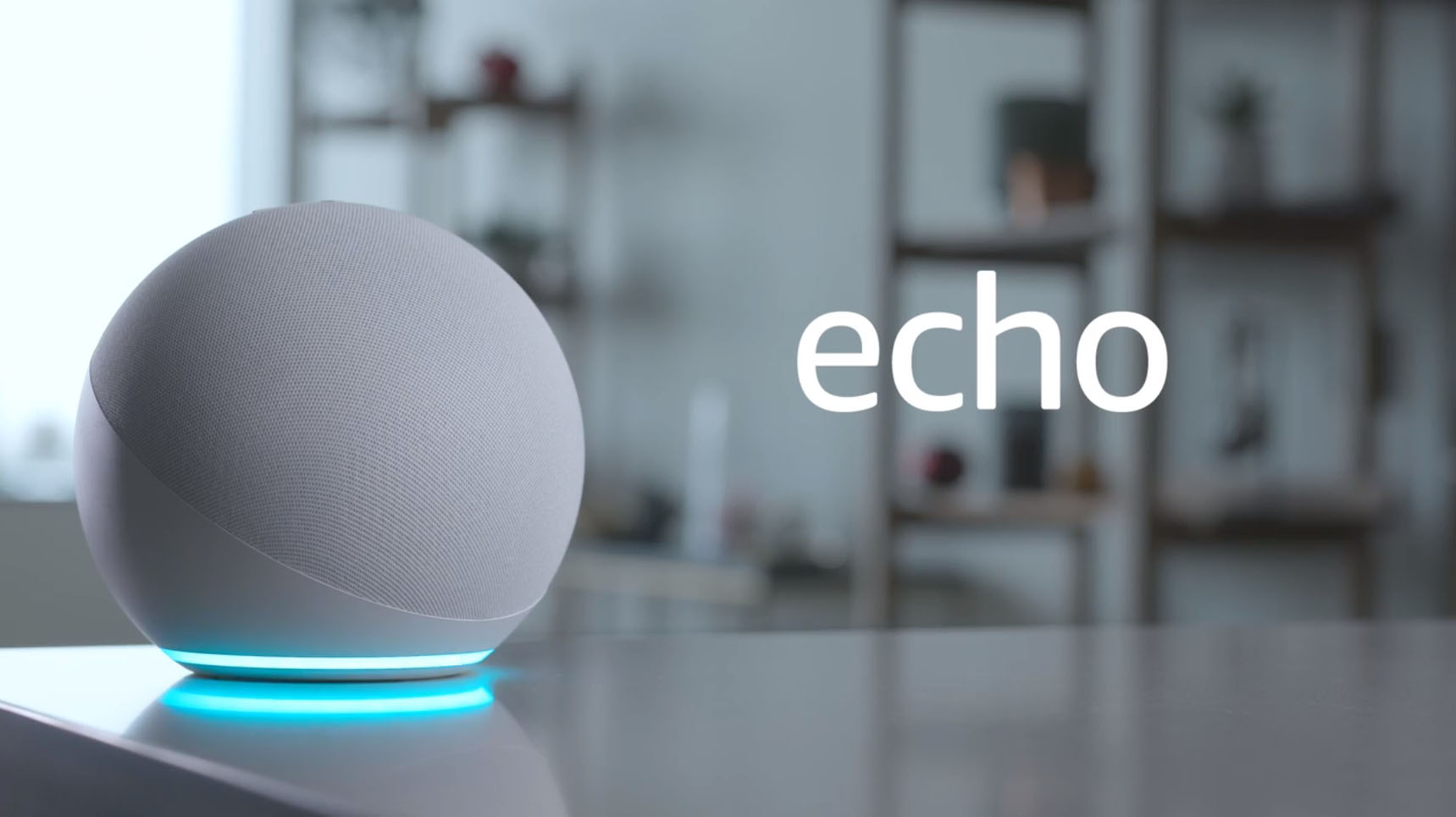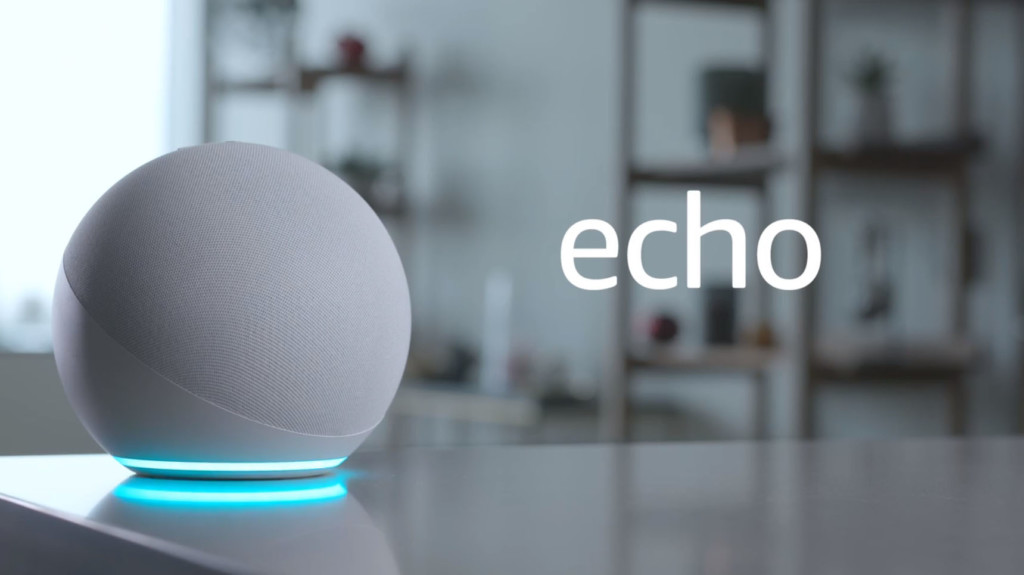 The new Amazon Echo takes the design of its little brother ... No, in fact, it's the opposite! Indeed, it is indeed the emblematic connected speaker ofAlexa, Amazon Echo 4, who this evening breaks the codes and now takes the shape of a sphere.
Surprising at first glance, its all-new design and fabric finish look great in any space, with a LED light ring at the base of the sphere reflecting off surfaces for increased visibility.
The new Echo 4 also sounds significantly better thanks to a 3,0 inch woofer, dual trigger tweeters and Dolby processing which offers a stereo sound with clear highs, dynamic mids and deep lows.
Like with Echo Studio, the new Echo automatically detects acoustics of your space and adjust audio playback. So, you just need to ask to listen to your favorite music on Amazon HD Music and rich and detailed sound automatically adapts to any room.
For the first time, Echo 4 also comes with a integrated smart home hub, with support for Zigbee and Bluetooth Low Energy (BLE). It also includes the famous Sidewalk bridge that we were talking about earlier this week.
Amazon Echo 4
combine the
The best of Echo and Echo Plus in one device
without inflating its price since the flagship connected speaker of the range is still
offered at € 99.99 on Amazon. Fr
! Already in pre-order, it will be available
from 22 October 2020
.
Article updated on 25/09/2020 at 10:34 am: addition of some technical details and availability dates.