As is often the case, it is due to our daily use of Pregnant Amazon Echo that we have just discovered a whole new video interface on Echo Show grouping together the main services available on Alexa : Prime Video, Molotov.tv, but also Netflix ! Although this last service is unfortunately not yet active, its presence augurs well for a very imminent release ...
Echo Show: a new video welcome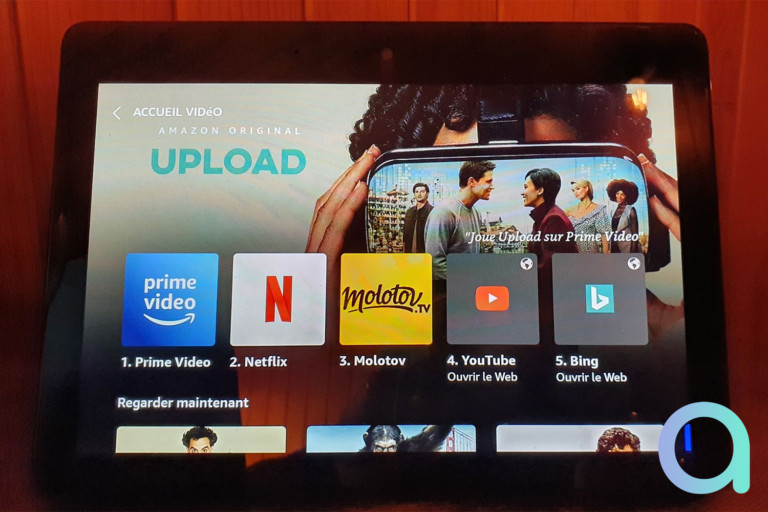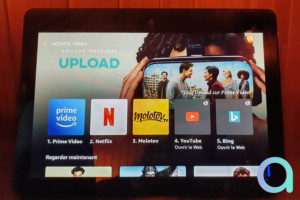 To access this new screen, nothing could be simpler, all you have to do is ask « Alexa, open the video home ». This done, you will discover a brand new interface with thumbnails to easily access Prime Video, Molotov.tv or even Netflix...
Unfortunately, as we said in the introduction, Netflix is ​​not yet fully functional, but the appearance of this section leaves no doubt as to the imminent nature of its availability. An outing that should accompany that at all new Echo Show 10 provided for… Amazon only knows!
In the meantime, we invite you to discover this video promising new interface which, in addition to significantly improving navigation, offers more emphasis on third-party streaming services such as the French platform Molotov.tv available on Echo Show recently. You will also notice thatAmazon cleverly placed shortcuts for one-click access to YouTube. Although the Mountain View giant does not deign to offer an application worthy of the name to the customers of its main rival, its use is relatively easy via browsers. Amazon Silk and Firefox.
104,99€
109,99€
In stock
August 13, 2022 9:50 a.m.
249,99€
In stock
August 13, 2022 9:50 a.m.
Not available
August 13, 2022 9:50 a.m.
While waiting for a warming up of relations between the two GAFAMs, we invite you to discover this new interface in video. Don't forget to subscribe to our youtube channel and join us on our Facebook group dedicated to Alexa, Amazon Echo, Fire TV and associated home automation!