Here is a new feature which, without revolutionizing our connected speakers equipped with screens, will bring them a little more that many will appreciate: the possibility of displaying Facebook and Instagram photos with Alexa. Without a big announcement, the option has indeed just appeared in the application. Alexa and is open to all devices, not just connected displays Portal from Facebook.
Echo Show displays your Facebook and Instagram photos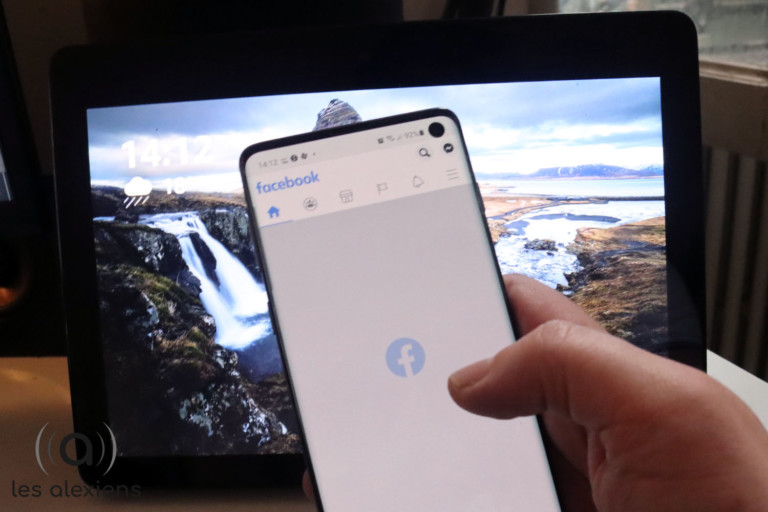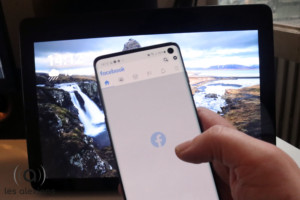 If you are the proud owner of a Echo Show 2, Echo Show 5 or Echo Show 8, or even a voice control dinosaur with the deceased Echo Spot, know that you can shortly take advantage of the images in your Facebook and Instagram photo albums on your connected screens.
Indeed, Amazon has recently deployed the possibility of selecting these in addition to the in-house service Amazon Photos (included in the Prime subscription)… In some countries and with some users.
No need to rush into your applications Alexa in French, our Gallic versions do not yet offer the service to all. But, rest assured, it will not be long and we will even explain how to do it right now ...
How to view Facebook and Instagram photos with Alexa ?
As always, if you follow our mini-tutorial to the letter, nothing could be simpler:
Open your application Alexa,
Go to " More " at the bottom right,
Click on " Settings ",
Go down to " Pictures ",
Associate your account Facebook at Alexa.
From there, the application Alexa will ask you for a set of permissions to access your Facebook account. It's a bit tedious, but Mark Zuckerberg's social network now takes many precautions to tell us that it no longer shares - or not too much, well less than before in any case - our data with third parties without our authorization. - which you will have to tune, of course.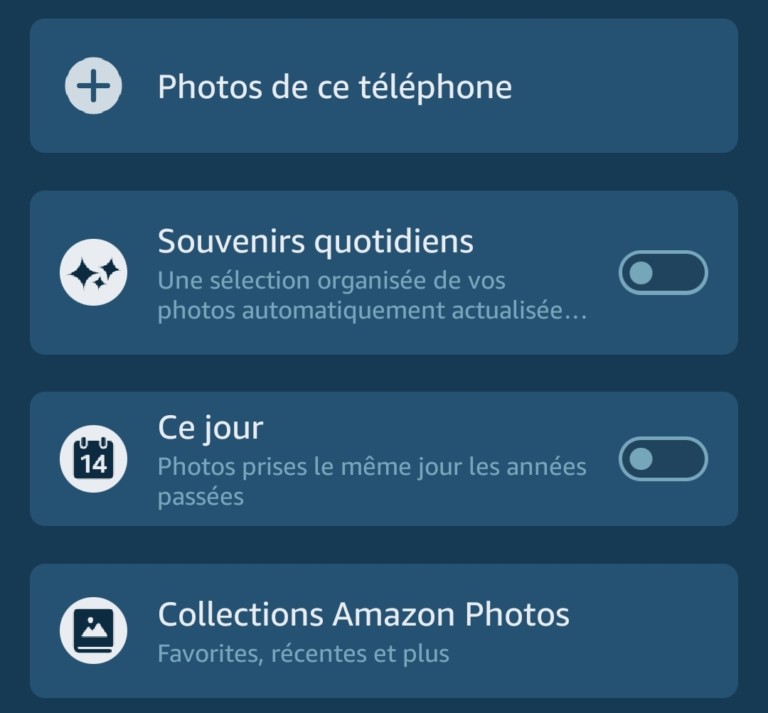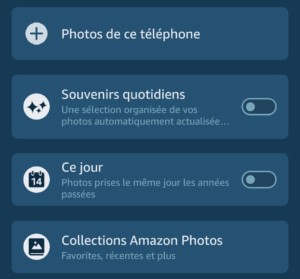 This done, you just have to define one or more albums of Facebook or Instagram photos, photos of the day, or even daily memories. You can even do it directly on the screen of your Pregnant Amazon Echo, it is also convenient.
In short, it's pretty cool, but note that if you do not want to entrust your photos to the social network, you can also do the same with Amazon Photos, a service included in the subscription Amazon Premium allowing you to store an unlimited number of photos!
You can also say the commands Alexa following:
« Alexa, show me my photos ";
"Show me my photo albums";
"Show my Vacation photo album".
What device can I view my photos on?
The bigger the screen, the cooler it is, so we recommend Echo Show 2 or Echo Show 8, to a lesser extent Echo Show 5, although it is quite nice to see his photos on his bedside. For those looking for a photo frame connected to Alexa, Portal Mini from Facebook open its arms to you!
€69,00
€149,00
In stock
2 new from € 69,00
July 6, 2022 19:08 a.m.
€99,99
€109,99
In stock
July 6, 2022 19:08 a.m.
€189,99
€199,00
In stock
4 new from € 189,99
July 6, 2022 19:08 a.m.
Not available
July 6, 2022 19:08 a.m.
Not available
July 6, 2022 19:08 a.m.