This is a subject that we have been discussing in recent days on our Facebook group dedicated to Alexa et Amazon Echo : the obsolescence of our first generations of connected speakers and the lack of a take-back offer from the e-commerce giant. After having expressed his will in terms of ecology with Climate pledge and eco-responsible design of its new products, here it isAmazon proposes a old models recovery program in line with its ambitions. There is no doubt that it should appeal to more than one user ofAlexa !
Amazon Echo : an exchange program for old models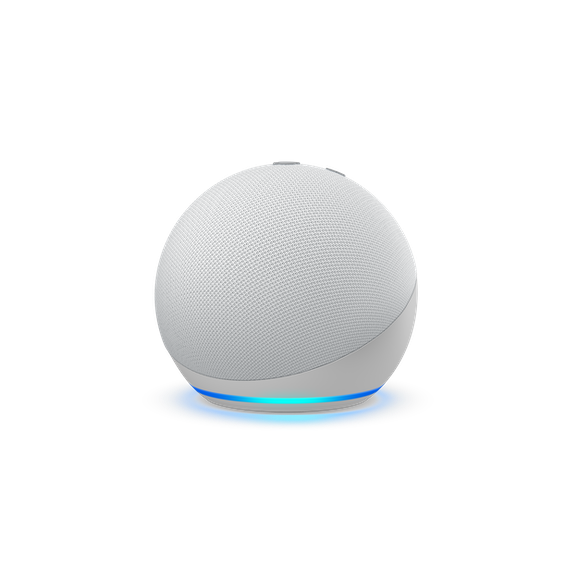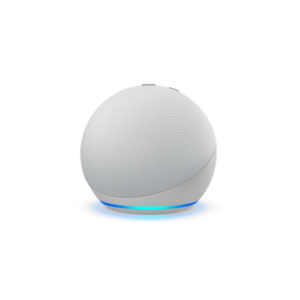 The proposal is pleasant and already available on a dedicated page of the site Amazon.com: exchange your old generations of speakers Amazon Echo against the new models released recently such as the Echo Dot 4 and Echo 4...
Concretely, Amazon proposes toassess the condition of your Echo speaker via a questionnaire, then invites you to the him resend for free thanks to a return label, before examining its correct functioning and determining its value. About ten days later, you will get a credit in the form of a gift certificate and 25% discount with the purchase of a new Amazon Echo 4 !
Not bad is not it?
Amazon Trade-in: speakers eligible for return
obviously, not all connected speakers are affected, only the oldest generations ofAmazon Echo, but also some references of Bose, Sonos, Sony, Bang & Olufsen or Beats Bluetooth headphones and speakers. However, you will notice the presence of the most popular speaker Alexa : EchoDot 3 who is only 2 years old!
Here is the list of speakers Amazon :
Echo : 1st generation and 2nd generation,
Echo Dot : 2nd generation and 3rd generation,
Amazon Tap,
1st generation Echo Show,
Echo Spot.
Among the other eligible products, we note in particular the Sony WH-1000WXM3 - predecessor of the Sony WH-1000XM4 headphones tested here - Bose products from the SoundLink and QuietComfort ranges, Sonos Play: 1 speakers, the first generations of Apple AirPods or even Beats products, etc.
How much can you hope for?

We did several simulations to see what can be expected from this promotion Amazon Trade-In. Below are a few examples based only on models that have been marketed in France with reversals in euros equivalent to those offered in dollars, which logically should be the case, the devices being sold for the same amount in both currencies. .
We assume that the speaker is shipped back to Amazon is very good state cosmetic and perfectly functional, but this should logically be the case as it seems difficult to damage it during normal use ...
Example 1: exchange an Echo Dot 2/3 for an Echo Dot 4
Your EchoDot 2 or 3 will only be included 5 euros. For the Dot 3, the price is the same in good or bad condition ... For the Dot 2, on the other hand, the "adjusted value" is 2 €, which means that its recovery falls to 3 € if it is judged in bad condition. Note, however, that you will be able to recover it ...
Echo Dot 4 will therefore cost you 39.99 € thanks to the 25% additional discount.
For Echo Dot 2, clearly, go for it! For
EchoDot 3
, it all depends on how much you paid for it, it is surely better than the 20 € earned ...
Example 2: exchanging an Echo 2 for an Echo 4
This is interesting, especially if you, like many of us, have acquired Amazon Echo 2 at the launch price at -50% or 49.99 €. Indeed, it should be resumed 30 € in good condition. In bad, on the other hand, its recovery collapses to 5 €!
Echo 4 will therefore cost you 44.99 € thanks to the 25% additional discount. Conclusion: go for it if your device is in very good condition, otherwise keep it or give it away!
Example 3: exchanging an Echo Spot for an Echo 4
There, the exercise becomes more difficult! Our lamented Echo Spot having no more equivalents and a really very successful design quite in line with the new range, you may not want to get rid of it ... Nevertheless, know that it can be taken back 30 € in good condition ! If it is damaged, even scratched, the recovery also drops to € 5 here.
Echo 4 will therefore cost you 44.99 € thanks to the additional 25%. Conclusion: it's up to you to see if it's in good condition, but keep it if it has even a small scratch ...
-25% on the range Amazon Echo fourth generation
In addition to your gift voucher, which you can obviously only spend at Amazon, you will benefit from 25% discount on Amazon Echo fourth generation eligible. Which devices are affected? We don't know yet, but everything suggests that it will be the Echo Dot 4 and Echo 4. Anyway, the promotion is indicated as being of limited time, so you should not hesitate too long. if the French subsidiary of Jeff Bezos' company comes to present the offer to us.
Indeed, this program has just been unveiled in the United States and we still have no information about France, but no doubt that the promotion Amazon Trade should also be offered to French users ofAlexa soon !
39,99€
59,99€
In stock
August 14, 2022 7:42 a.m.
88,99€
99,99€
In stock
August 14, 2022 7:42 a.m.
249,99€
In stock
August 14, 2022 7:42 a.m.
Update 30/09/2020 at 10:47 pm: addition of repeat simulations.