Amazon has just announced the deployment, on its Fire HD tablets, a real control center for the connected home to easily manage your home automation Alexa with your fingertips. Great news for all users of the voice assistant, so great was the expectation of such a feature.
Fire HD offers itself a home automation hub Alexa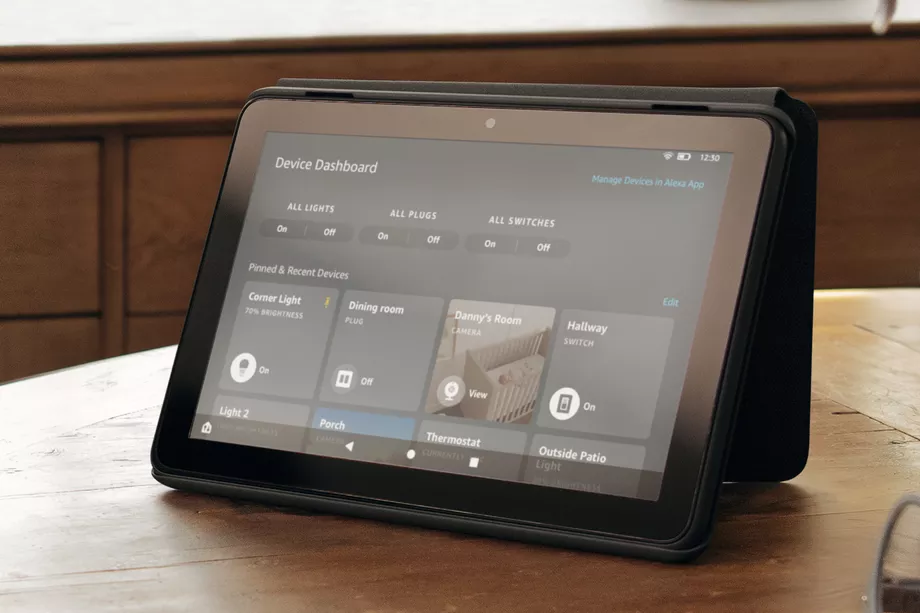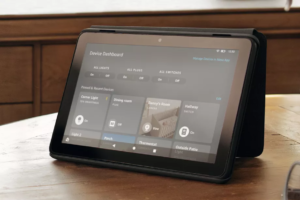 Amazon decided to go further in the connected home by finally offering its tablets such as theAmazon Fire HD 8 (2020) tested here a screen acting as home automation control center for objects connected to Alexa.
A bit like what can already be found on connected screens Echo Show or on the application Alexa for Windows, the tablets of the e-commerce giant should finally start to charm voice assistant users with this promising home automation hub that will allow you to control your home with your finger and eye. a "Connected home" button will indeed take place in the left corner of the navigation bar and allow a tactile control sometimes more practical than the voice, it must be recognized.
Already underway, the deployment of this new interface smart home concerns tablets Amazon Fire following:
Unfortunately, as always we don't have any update date for France, but as revealed a few months ago, Alexa should be available soon with Show mode on Fire HD 8 (2020) which would also allow Amazon to offer the HD8 Plus version with dock.
€99,99
In stock
May 27, 2022 23:16 a.m.
Not available
May 27, 2022 23:16 a.m.