We told you exactly one week ago, the new interface Amazon Fire TV is now being deployed in France since yesterday and already available on new models Fire TV Stick 2020 ou Fire TV Stick Lite that we will present to you shortly. In the meantime, here is an overview of the new features on this completely redesigned interface for more comfort and customization...
Amazon Fire TV gets a makeover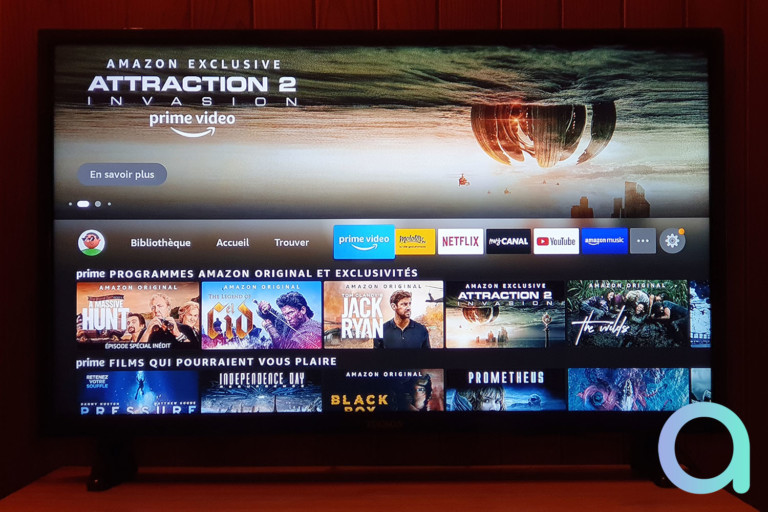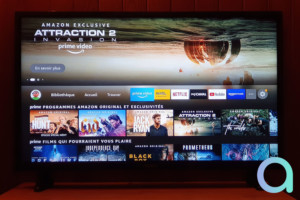 Often criticized for its lack of ergonomics, the operating system of the streaming keys ofAmazon has indeed undergone a major facelift with a new completely redesigned interface to make it much easier for you to discover new content, but also to quickly access your favorite applications.
With a main menu placed in the center screen, navigation is now much smoother and faster, in particular thanks to the six personalized thumbnails that you can set for immediate access to your favorite services.
We therefore find:
Home : the main new features, including that of Prime Video, of course.
To find : which, as its name suggests, will allow you to find new content by doing broad or specific searches according to the desired genre (comedy, action, etc.), useful categories (such as children, family, etc.), and access the app store
Library : a personalized experience with content tailored to each member of the family, recommendations, playlists, as well as your video purchases and rentals
Settings : here too they have evolved a bit, but you will not be lost.
The most interesting novelty is undoubtedly the possibility of customizing up to 6 user profiles, where everyone can choose:
Her applications
Create your favorites list
Watch his preferences
Choose your settings
How do I install the Fire TV update?
To take advantage of it, it's very simple:
See you in " Settings ",
Go to "My Fire TV",
Select " About ",
Click on "Install the update" page (in French).
Please note, this update is currently only available on 2020 models. It will be gradually deployed on
Fire TV Stick 4K
et
Fire TV Cube
in the coming weeks, a priori in January.
€19,99
€29,99
In stock
May 12, 2022 5:53 a.m.
Not available
May 12, 2022 5:53 a.m.
Fire TV: discover the interface in video!
As this is a streaming service, the best is still to discover it on video! Do not forget you subscribe to our YouTube channel so as not to miss new things ...