Family Amazon Fire TV is certainly not as big as that of echo devices, but with the imminent arrival of a newcomer to the family, a quick overview is in order.
Amazon Fire TV: what for?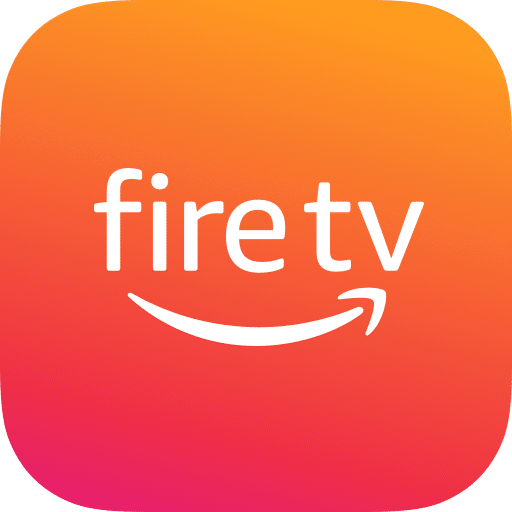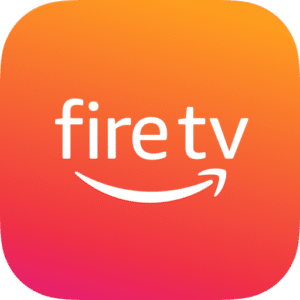 First, let's take a look at what a device is for Amazon Fire TV. This is not a device that will simply serve you "Caster" what you have on your phone, like a vulgar copycat du Google Chromecast, they go way beyond. These are completely independent connected objects that contain preinstalled applications that can be upgraded by downloading new ones.
The Fire TV will connect to your television via an HDMI plug and allow you to launch the applications of its operating system on your screen: Fire OS. Thus, you will have access to Amazon Prime Video, Netflix, Molotov.tv, MyCanal… To mention only streaming. But also to games, to your photos in the cloud Amazon, the possibility of doing Karaoke with Amazon Music or just listen to music ...
The main advantage is therefore to be able to turn your TV into Smart TV, but also to have access without any problem to Amazon Prime Video, not always available on FAI decoders, and not to limit yourself to tablets Amazon Fire, to some Amazon Echo on screen or to your smartphones and PCs.
Comparison of the different models Amazon Fire TV
You can find, to date, 3 models Amazon Fire TV on sale in France: Fire TV Sticks. They are recognizable by their shape of a large USB key, but with an HDMI plug. They are also supplied with a remote control.
Le Fire TV Cube should arrive soon and is the most evolved of the Fire TVs. With a loudspeaker it will behave like a Amazon Echo by being able to answer you directly.
Fire TV Stick Basic Edition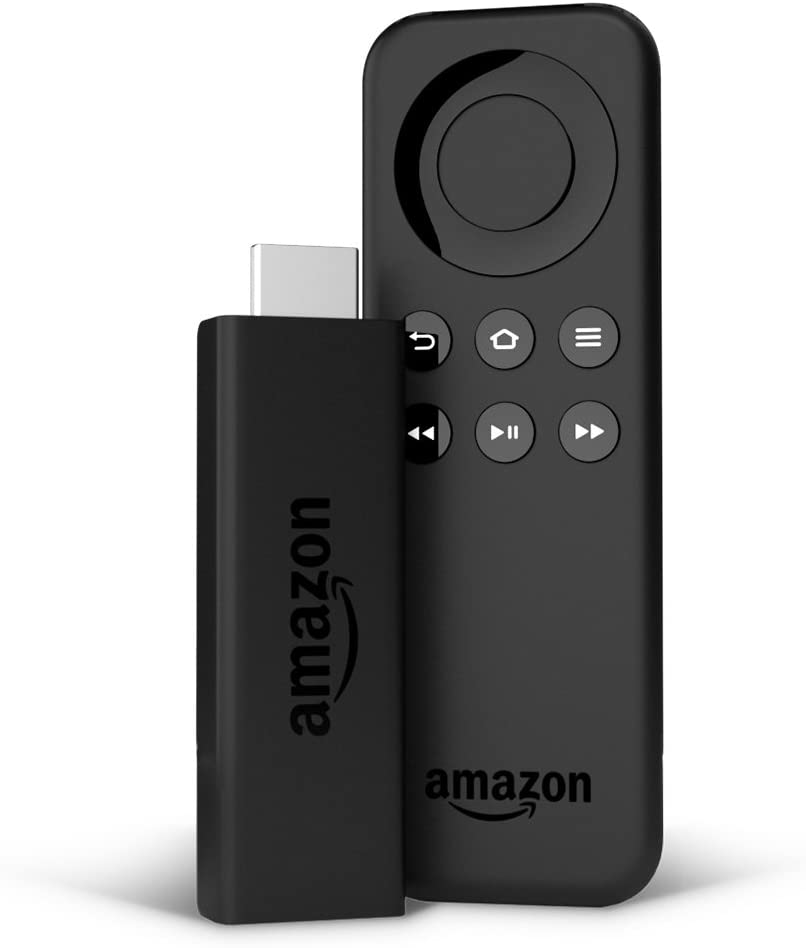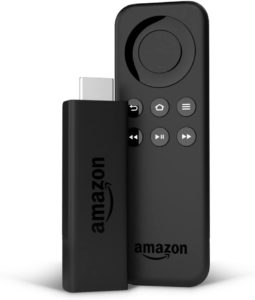 He is the first born of the family Amazon Fire TV and the simplest. But beware, simple does not mean discount. It supports video streams Full HD 1080, audio streams Dolby 5.1 and is quite responsive with its 1GB of memory. The 8 GB storage is enough to put your favorite streaming apps in it. The remote control will allow you to control it as you do for a TV, but in no case to use it by voice.
Fire TV Stick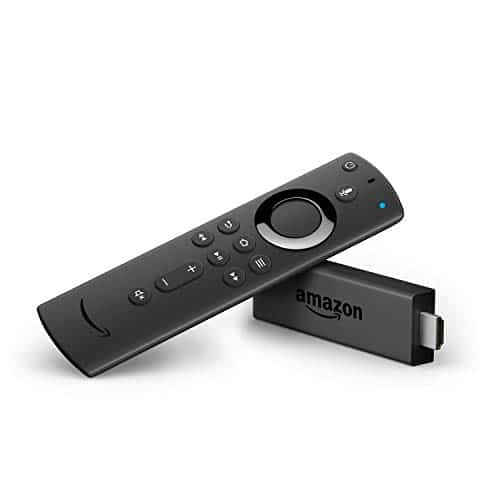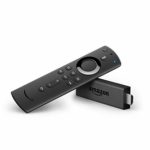 This is the evolution of the Fire TV Basic Edition which has been equipped with a new generation remote control with Alexa integrated. So he has the same characteristics than its elder, but will turn your TV into a giant Echo. Indeed, not only the remote control will allow you to control the Fire TV Stick by voice (" Alexa, I want to watch WestWorld ", « Alexa, I want to watch a comedy "…), but you can also use it for all the standard requests you make with a Amazon Echo (routines, skills, listening to music, home automation…).
This is the best compromise for small budgets or for slightly old-fashioned TVs.
Fire TV Stick 4K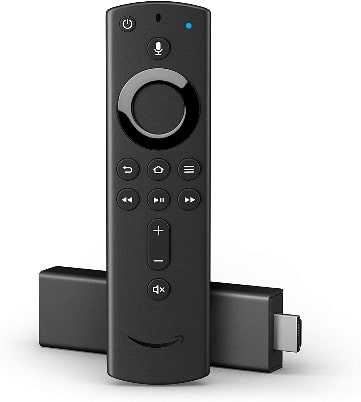 This is the boosted version of the Fire TV Stick. More powerful with sound 1,7 GHz processor and 1,5 Go of memory, it is compatible Bluetooth 4.2, Low Energy, and above all, it accepts 4K video stream and flows Dolby Vision et Dolby Atmos. Like the Fire TV Stick, it can connect via Ethernet with an optional adapter. Good alternative if your Wi-Fi is saturated or if there is not enough speed for a 4K stream.
Know that even if your TV is not 4K, you will gain in image quality and fluidity, your TV giving its maximum. It is a very good choice for movie buffs. It can also connect with one or two Echo Studio to have a home cinema in Dolby Atmos! It is the most complete currently on sale in France.
Fire TV Cube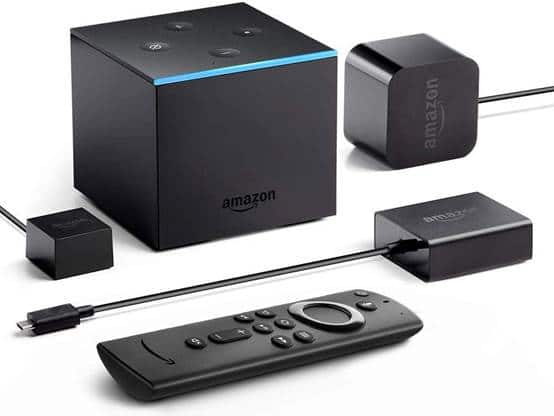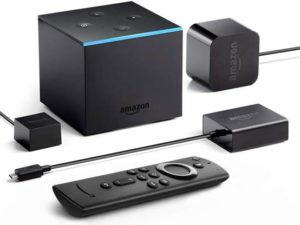 Already available in Quebec, it will soon arrive in France. This is the hormone-fed version of the Fire TV 4K which would have also eaten a EchoDot 3 like it was a Big Mac.
You have in this cube (so it's not a TV Stick), 2 GB RAM et 16 GB storage, but above all, in addition to being 4K, Dolby Vision et Dolby Atmos, there is a speaker 40 mm, turning it into some sort of Echo device.
Where the Fire TV Stick 4K is going to need your TV or Echo connected via Bluetooth to be audible, the Fire TV Cube will be able to be independent. Very useful, for example, if the TV is off and you quickly ask for the day's weather forecast. The sound is roughly equivalent to that of the Dot 3.
As standard it comes with a Ethernet adapter, but also with a Fire TV Blaster, an IR relay to be able to replace your old remote control and control your TV by voice in its daily operation. His 1,9 GHz Hexacore processor in fact the most powerful of the range. In the USA and Canada, the Fire TV Cube can replace Internet Service Providers' TV decoders. It seems very unlikely in France. Unfortunately.
Around the galaxy Amazon Fire TV is quite fast but full of possibilities. the Fire TV Stick Basic Edition being at the same price as the Fie TV Stick with new generation remote control, we can bet that it will soon be extinguished. The wisest choice remains the Fire TV Stick 4K because it offers a clear improvement of the image and the sound. The arrival of the Fire TV Cube will surely bring a little more variety to the range. But let's hope that if it cannot replace the French FAI TV Boxes, it finds its place alongside the Stick 4K.
We hear you from there. What is Dolby? What about Dolby Vision? Dolby Atmos? HDR +? A quick little popularization lesson never hurts.
Audio and video formats
Audio formats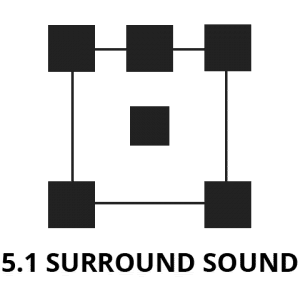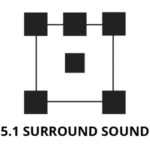 Like THX or DTS, Dolby sound is a technique of audio compression, lossy, created in the early 1990s (by Dolby Laboratories). It's the Dolby AC-3 audio format (or Dolby Digital, the equivalent of MP3) which is used for Dolby 5.1, or Surround. There is a loss of quality linked to the compression, but quite acceptable (except for moviegoers who would watch the latest opus on Super 8 just as audiophiles deplore MP3 and prefer vinyl).
This type of format is used for HD TV, Blu-Ray's, DVD's ... 5.1 means that there are 5 possible channels (front left and right, central and rear left and right) plus an optional channel for bass ( with a box).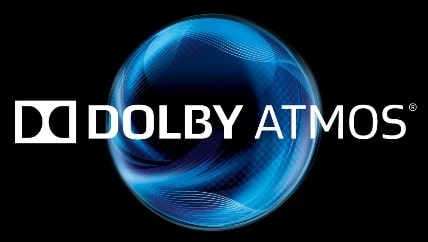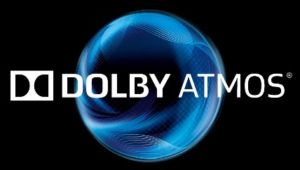 Le Dolby Atmos is more evolved since it was created in 2012. Version 7.1 is supported by the Fire TV Stick 4K and the Fire TV Cube. It is an evolution of Dolby Surround 5.1 which adds 2 additional channels (which can be simplified by saying directed towards the ceiling, coming from the sides).
You will therefore have the impression of having an airplane above your head, if the film you are watching features one, of course. This is why we are talking about 3D sound.
Video formats
Let's talk about resolution, so number of points on the image. There is a difference between definition and resolution, but between us, apart from farting, it's not going to change your life!
Everyone knows Ultra-HD or 4K well, without knowing what it is ...
First of all, you should know that the SD (Standard Definition) is an image with 720 x 480 pixels. Do you remember the cathode ray screens or even the screens in the aircraft files? Well that's it ...
HD (High Definition) is a 16: 9 format, encoded in MPEG-4, has a resolution of 1080p or 720p.
Le HD Ready has a resolution of 720p (1280 x 720 pixels, 16/9 format, or 0.9 Megapixels). This is the quality of basic streaming videos.
Le Full HD has a resolution of 1080p (1920 x 1080 pixels, 16/9 format, or 2 Megapixels). This is Blu-Ray quality.
Le 4K or Ultra-HD 4K has a resolution of 2160p, (display standard UHDTV1, 3840 x 2160 pixels, 16/9 format, or 8.8 Megapixels),
Le 8K or UHD-8K it's even more, with a resolution 4320p (display standard UHDTV2, 7680 x 4320 pixels, 16/9 format, or 33 Megapixels!).
FYI, the human eye has a resolution of 576 megapixels. Be careful, it's not that simple, it's only true when our eyes are moving. At a glance, for example, it only achieves a resolution of 5 to 15 megapixels.
Contrast and brightness

Le HDR or High Dynamic Range is actually the measured difference between the lightest part and the darkest part of an image. The higher this number, the more contrast there will be in the image and the latter will be much more beautiful and differentiated.
The format SHR (standard) gives a rather dark image, more than the natural image (we come back to screens in airplanes). With HDR, picture brightness is greatly improved to approach that of the real image (10 to 3 times brighter than SDR).
Le HDR 10 is an even more powerful brightness and contrast management system that allows you to choose the best "tone" for an entire film. But the problem will be that some scenes may be poorly optimized. the HDR10 + will choose the best light tone for each scene of a film for optimal rendering over the entire duration of the film. HDR10 and HDR10 + are "open source" formats.
Le Dolby Vision is the equivalent of HDR10, but in a proprietary format. On the other hand, it is more sensitive than HDR10 and based on human vision. It is well suited to 4K and 8K and most current TVs can only reproduce a tenth of the contrast range of Dolby Vision.
Of course, all of this is only interesting if you have compatible hardware. Do you buy Blu-Rays to watch on SD TV? If your sound bar is not Dolby Atmos compatible, it will give the maximum of itself, but not 3D sound. It's like buying an aged Cognac to put sparkling water in it. Limited interest, even if the whole thing will still be much better than a moldy brandy with plain water ... lack of content) and your internet speed. If you have 3 MB of speed, HD is compromised and UHD is a vain dream ...