Six months after the opening ofAmazon Fresh in Woodland Hills, California, the Seattle giant has just opened a store outside of the United States for the very first time. And it is the United Kingdom, more precisely its capital, which was chosen for this opening which confirms the intentions ofAmazon to multiply the sales channels well beyond its country of origin ...
A store Amazon Fresh in London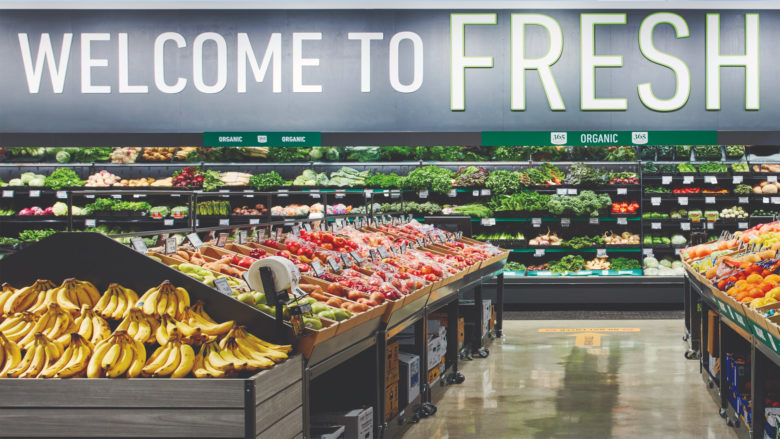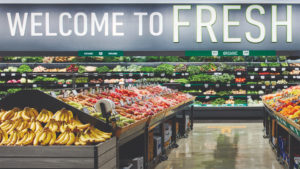 Located in London, in an Ealing Brodway shopping center, this mini market 2.0 on a human scale with its surface area of ​​only 250 m² introduced for the first time outside the United States the Just Walk Out technology which allows customers to get in and out of the store without even having to checkout.
Concretely, when you enter a store Amazon Go or in a grocery store Amazon Fresh, you just need to scan a QR code with your mobile application, then do your shopping, cameras progressively recording your purchases in your virtual shopping cart. Invoicing is then generated automatically without having to queue or pull out your bank card.
Offering groceries and fresh products such as fruits and vegetables, but also fish or meat, Amazon Fresh also has a hot ray named "Hot by Amazon » which offers hot dishes cooked on site, the objective of the company being to offer customers "Whatever they want from their neighborhood grocery store".
For the moment limited to 20 people due to the pandemic, the first store in London has just opened its doors and will now be every day from 7 a.m. to 23 p.m.. The e-commerce giant does not hide its ambitions to open other cashless stores in the Greater London area, but also in Europe and especially in France where Frédéric Duval, director ofAmazon France, recently assured that the firm had no reason to delay the establishment of Amazon Go or Fresh in France...