This week, it is for less than a symbolic euro that the e-commerce giant invites you to discover its streaming music service Amazon Music Unlimited for 4 months. Indeed, taking advantage of the service and its 60 million titles will only cost you 99 cents over the entire duration!
Amazon Music: 4 months for 0.99 €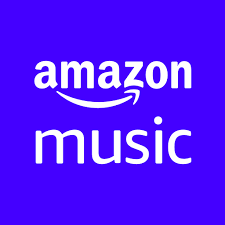 If you are a user ofAlexa, it's now or never to decide and, perhaps, to let yourself be convinced by all the qualities ofAmazon Music.
By far the best streaming service for Alexa et Amazon Echo, the platform is not lacking in qualities, now offering 60 million titles and even an HD offer for high-resolution 24-bit music!
How does it work?
It's simple, just go to the promotion page and click "Start Now". After confirmation, you will be debited from 0.99 € for the period of 4 months and not on a monthly basis. You will therefore not spend more and will make a total saving of 38.97 € !
And after the 4 months, do I have to subscribe?
Obviously, as this is an offer intended to seduce you, the subscription is automatically renewed on theUnlimited Individual offer which will then be billed to you 9.99 € / month, but you can obviously terminate at any time without losing the benefit of the 4 months. So you don't have to subscribe. You can find the general conditions of the offer here.
Which offer is affected?
This promotion only concerns the offer Unlimited Individual which allows to have access to the entire catalog on all media Amazon Music: via iOS / Android / Windows / macOS app, using web browser on music.amazon. Fr and obviously on connected speakers Amazon Echo or compatible Alexa as well as on Fire TV devices. In short, there is no shortage of choice!
Who are the affected customers?
The new customers ! Obviously, if you are already a subscriber, you cannot take advantage of it because you have probably already received an equally attractive offer. Also excluded from the offer are customers currently on a free trial period at Amazon Music Unlimited or who have recently taken advantage of a free or paid trial period at Amazon Music Unlimited. This offer cannot be combined with other current promotions and is reserved for members Amazon Premium resident in mainland France.