That's it, Amazon Music HD is finally available in France ! The service, eagerly awaited by users of Hi-Fi devices, will finally allow high definition playback of more than 60 million titles. Better yet, in addition to CD quality, Amazon has equipped its offer of Ultra HD with the Hi-Res label offering up to 24 bits at 192 kHz ...
Amazon HD Music: Lossless music up to 24-bit at 192kHz!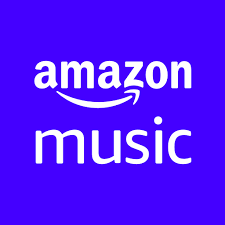 "We interacted with many artists during the development ofAmazon HD Music. They were all very excited that fans could stream their favorite music, and in the recording quality they originally wanted " said this morning Steve Boom, vice president ofAmazon Music, before adding that "From rock and hip-hop to classical and pop, we believe that by listening to music in this sound quality, subscribers will fall back in love with their music and their favorite artists. As we launch a new listening experience for our customers and the industry, we combine the comfort of streaming with all the emotion, power, clarity and nuance of original recordings ".
From a technical point of view, Amazon HD Music is able to detect the capabilities of the device and provide it with the highest version it can support. Amazon Music also deploys one of the best qualities available on the market with the support lossless audio with an 16-bit encoding and 44,1 kHz sample rate equivalent to CD quality.
And, if that's not enough for you, you can also listen to million titles in Ultra HD offering a speed of 3 Kbit / s with a 24-bit encoding and 192 kHz sample rate, characteristics that meet the 24-bit Hi-Res label !
The service is compatible with many devices: desktops via the app Amazon Music for PC and Mac only, the smartAndroid and iOS phones, but also with Fire TV Stick, Pregnant Amazon Echo compatible and many Hi-Fi brands such as Bose (on a Bose QC35II, for example, it's a blast!), Sonos, Denon, Marantz (with built-in HEOS), Polk Audio, Definitive Technology, Sennheiser, etc.
How to take advantage of it?
It's very simple, just subscribe to Amazon Music for 14.99 € / month (you can find our file explaining for this is the best music service for Alexa here) or pay 5 euros extra per month for classic subscribers. The service is already available in France and you can get a 90 day totally free trial.

Echo Studio: the best speaker Alexa to enjoy
Obviously, not all devices are suitable for such sound quality, but if you have a Hi-Fi system, there is no doubt that such quality is likely to leave you stuck in your chair. Instantly tested on a pair ofAmazon Echo Studio, we can guarantee it to you: the difference is immediately obvious!
Discover Echo Studio, Connected speaker with high-fidelity audio and Alexa
Functionalities
Immersive sound: The 5 speakers deliver powerful bass, dynamic mids and crisp highs. Dolby Atmos technology fills the space and adds clarity, as well as depth.
Ready to help: ask Alexa to play music, read the news and answer your questions.
Control your music with a simple voice command: listen to streaming titles on Amazon Music, Spotify, Deezer, Apple Music and more.
Adapts to Each Room: Automatically detects the acoustics of your space and continually adjusts playback to deliver optimal sound.
Integrated connected hub: ask Alexa to control compatible Zigbee devices.
Sony WH1000XM4 | Wireless noise canceling Bluetooth headset, 30 hours of battery life, with microphone for phone calls, optimized for Amazon Alexa and Google assistant, Silver
Refurbished from 28
Free Shipping
Functionalities
The best noise reduction * on the market with artificial intelligence for an exceptional immersive sound experience. Adjustable in 20 levels and Ambient Sound mode to stay tuned to your surroundings. More smart settings with the free Sony app | Headphones Connect. (* Based on research conducted by Sony Corporation, in accordance with JEITA guidelines. In the noise-canceling headband wireless headset market.)
Intelligent functions to instantly reduce the volume of your music and be able to follow a conversation: either by placing your hand on the right side with the Quick Attention function; or by talking to someone without touching your headphones with the Speak To Chat function. Function to instantly reduce the volume of your music and be able to follow a conversation by placing your hand on the right side
Up to 30 hours of battery life with active noise reduction and 38 hours in Bluetooth only. Quick charge function (15 minutes = 8 hours of playback) Wearing detection: automatically pauses your music when you remove your headphones to save battery
Intuitive and intelligent use: Multipoint Bluetooth to easily and quickly change listening between your smartphone, your tablet and your PC. Touch control on the right side to control your music, volume, calls and voice assistants with your fingertips without touching your phone. Optimized for Amazon Alexa and the Google Assistant. Access your voice assistant at the touch of a button to play music, get directions, check the weather and more
Hi-Res Audio Wireless compatible for Hi-Res audio worthy of the studio and 360 Reality Audio for an immersive experience as if you were in the studio or on stage
We leave you with the undisputed specialist in Hi-Fi in France, PP Garcia, which explains why such audio quality really changes everything ...