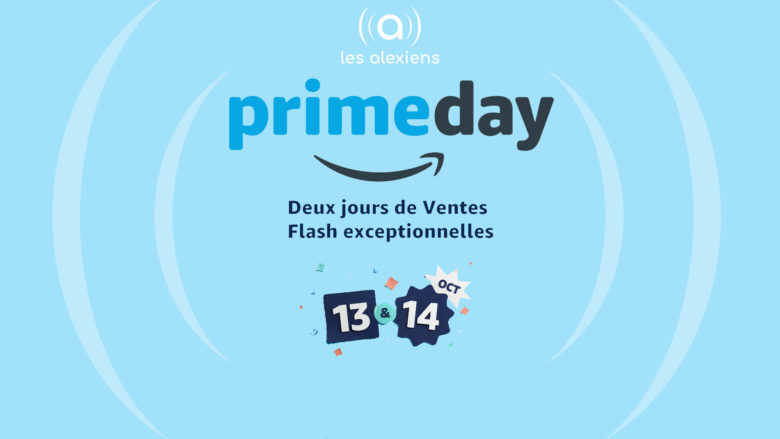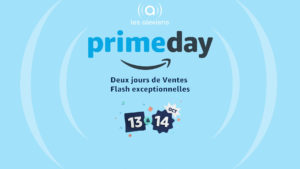 As avid customers ofAmazon and unconditional of good home automation and high tech plans, you cannot ignore that the biggest event in the matter is theAmazon Prime Day.
Organized each year by the e-commerce giant, the eagerly awaited shopping rendezvous ofAmazon will start on October 13, 2020 at midnight and end on October 14, 2020 at 23:59 p.m.. This year, Prime Day will therefore last 48 hours and offer, behold, over a million exceptional offers to members. Amazon Premium across the world.
« This year, Prime Day is the perfect opportunity to anticipate holiday shopping from home and therefore, to have more time with loved ones. »Declares Frédéric Duval, Country Manager Amazon.Fr. " In this unprecedented year, we are more determined than ever to make these days unforgettable for small and medium-sized businesses. We are happy to be able to offer Prime members the opportunity to support local entrepreneurs, while saving on the products they need or want. »
The Editorial team of Alexiens therefore offers you some advice, and above all, a selection of good plans for Alexa!
Become a Prime customer on Amazon. Fr
Like every year and contrary to rumors, these flash sales will be well offered only to customers Amazon Premium. If you are not already, we can only advise you to take advantage of the free trial offer at Amazon Premium !
For one month, you will benefit from all Prime benefits free of charge and thus be able to access the exceptional offers of this Prime Day. And the advantages of this membership are numerous ...
For 49 EUR per year, members of the Program Amazon Prime benefit from:
Free delivery within 1 working day on millions of articles,
Prime Video : the video on demand platform ofAmazon, with exclusive quality series and numerous films,
Prime Music: 2 million musical titles renewed each month,
Premium Pictures: le secure and unlimited storage of your photos with 5 GB of storage offered on Amazon Drive,
Prime Reading: borrow books for free with the extensive Kindle Lending Library,
Premium Gaming: free games!
Note that if you are between 18 and 24 years old, you can also benefit from the Prime Jeunes offer which allows you to enjoy the same advantages which Amazon Bonus (except guest benefit) during the 6 month trial period. Then it will cost you only 24 EUR per year.
Are you Prime? Let's go for good plans ...
Spend € 10, get € 10
From today until October 12, Amazon offers promotional code of 10 € for Prime members who spend € 10 on items sold in the boutique of French small and medium-sized businesses inAmazon. This operation - fully funded by Amazon - allows customers to discover French VSEs and SMEs that sell on Amazon and support them by purchasing the products available in this store.
Prime Day 2020: our home automation plans
Here you will find all our tips and even before the opening of Prime Day.
Please note, the prices displayed below do not take into account discounts for promotions reserved only for Prime members. However, they all benefit from significant discounts!