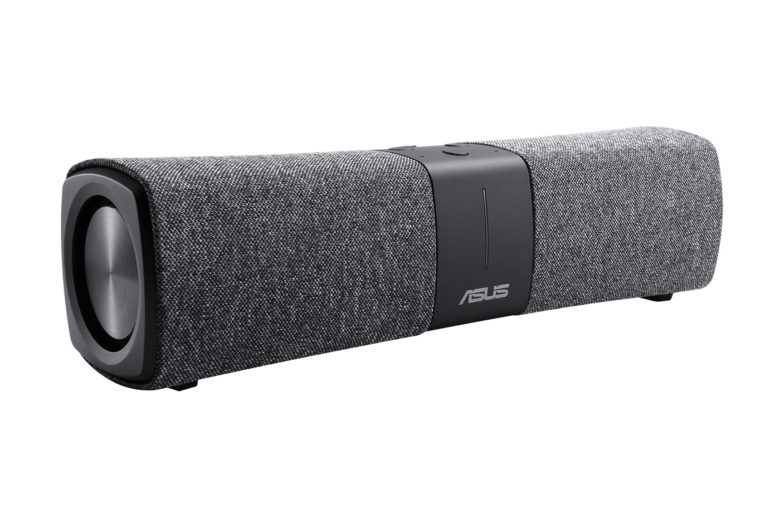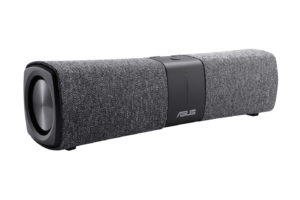 Combining a speaker connected to a mesh router, the idea is not new. Netgear was the first to propose the concept with an enclosure for its Orbi system logically named OrbiVoice. An innovative system allowing you to extend your mesh network with a device also fulfilling the function of connected speaker. Smart.
At CES 2019, it was Asus' turn to present an equivalent product to expand its Lyra range. Very inspired, the marketing team of the Taiwanese company chose to call its new product Lyra voice and to come and walk on the flower beds of its competitor ...
Lyra Voice: a two-in-one system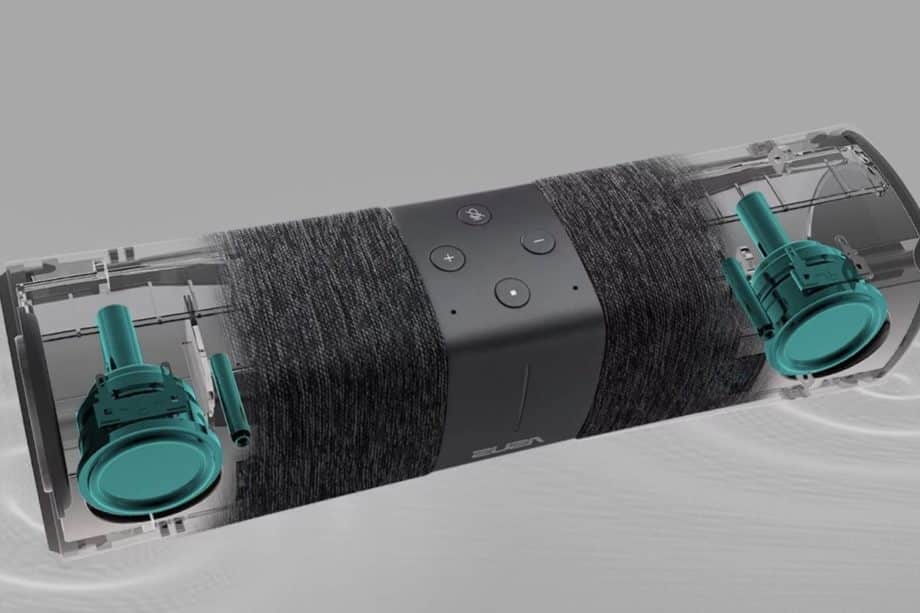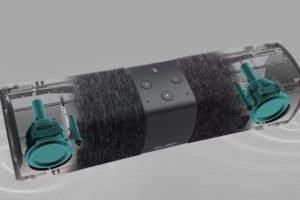 Lyra Voice is a Wi-Fi 5 tri-band mesh router (AC2200) equipped with AiMesh and AiProtection Pro technologies. Its particularity, you will understand, is also to be a connected speaker integrating bass-reflex stereo speakers with a passive radiator, DTS surround sound, but also Bluetooth in order to broadcast music wirelessly.
Usable as a simple router, Lyra Voice can also act as a Wi-Fi repeater, or better yet integrate into a AiMesh system comprising up to five access points. The list of compatible devices is quite large and will allow many Asus router owners to simply add Lyra Voice to their system (Lyra range, ROG Rapture GT-AX11000, GT-AC5300, RT-AX88U, RT-AC68U, RT- AC86U, RT-AC88U, etc.).
A router enclosure Alexa that blends into your interior
As you can imagine, if this system caught our attention, it is of course because it is compatible with Alexa. Better yet, our voice assistant is directly integrated into it and Lyra Voice is therefore a two-in-one system: a mesh router and a connected speaker Alexa.
The device logically embeds two microphones with omnidirectional far-field voice detection, as well as a Synaptics audio chip providing suppression and filtering of background noise. You will be able dictate without difficulty orders Alexa and control your music or your home automation as you wish.
Unlike the brand's routers, this mesh enclosure does not have no visible antennas and its longitudinal design covered with anthracite fabric will integrate much more easily into your interior. A design very close to the Sonos speakers recently presented by IKEA and more successful, in our opinion, than that of Orbi Voice. Unlike the latter, Asus does not seem to have called on a Hi-Fi specialist, which nevertheless does not bode well for its audio qualities as the partnerships are sometimes overdone.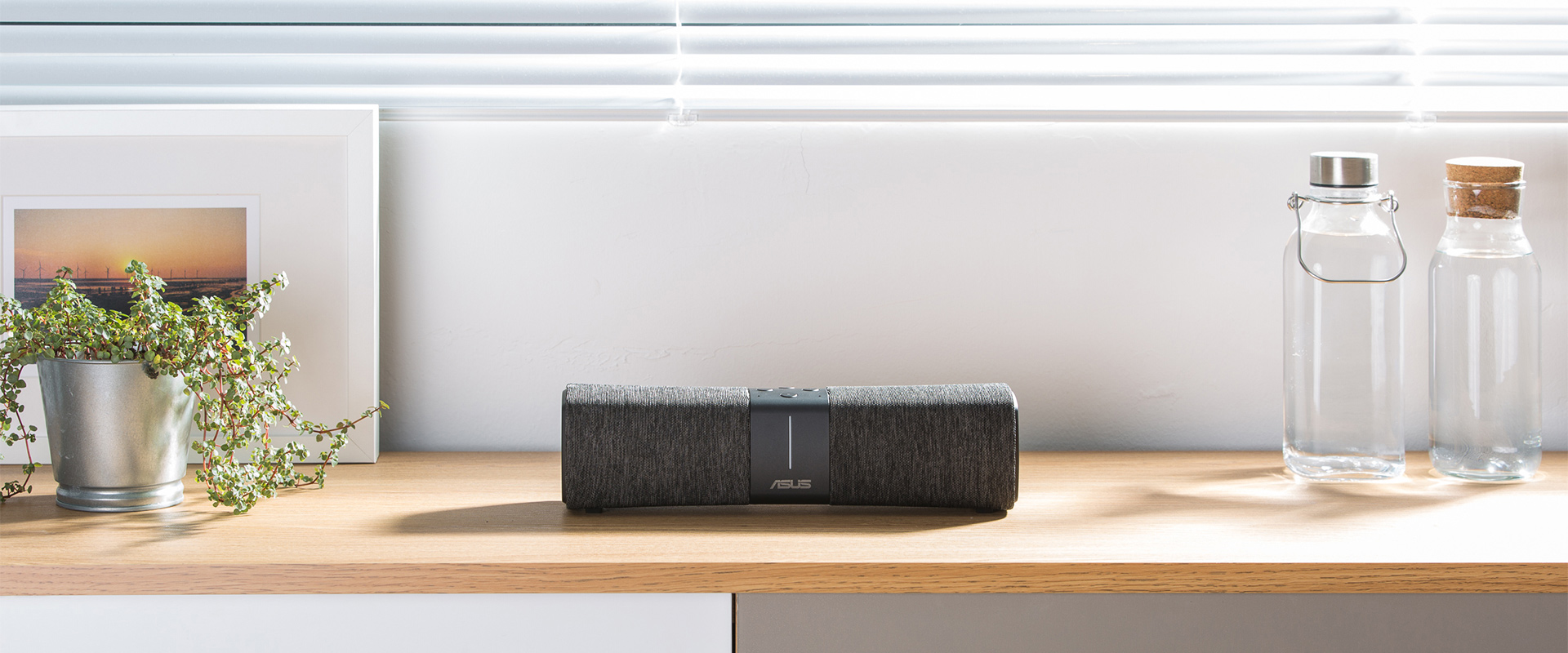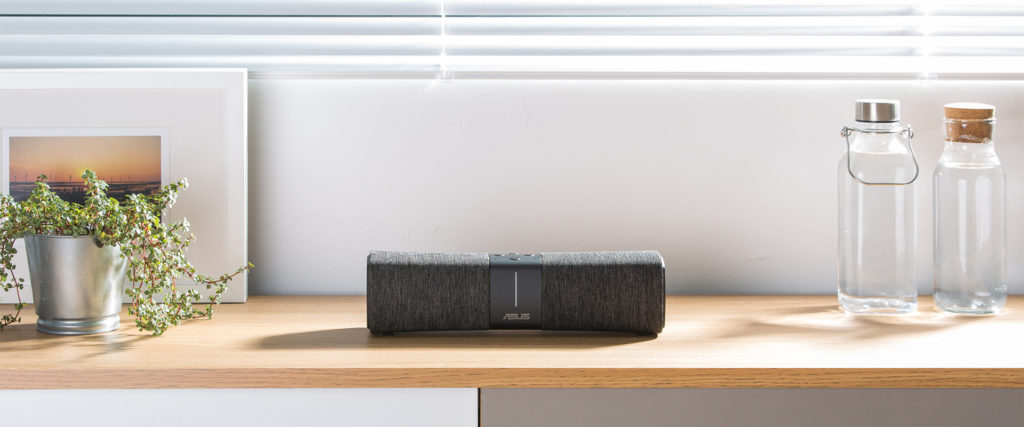 Marketed at the high price of € 400, the Lyra Voice is already available on Amazon.com.