If you are one of our loyal readers, you know how much we love robots Ecovacs Robotics. It must be said that during our robot vacuum cleaner tests, all their models have found favor in our eyes, and in particular the Deebot Ozmo 920 which wins all the votes on our Facebook community.
Many of you have already fallen for a robot from the brand during the 'Day'couvertes ofAmazon », but some have missed their chance ... Fortunately, Ecovacs has not said its last word and proposes, on the occasion of the Black Friday, equally tempting offers.
Ecovacs Deebot Ozmo 920 at 329 €
He is the star of the year 2019 at Les Alexiens! Our full test of the Deebot Ozmo 920 proved it to us, this robot is one of the most efficient to date with 24 L / s suction, the 20% more power compared to its predecessor and the average of its competitors. Its all new floating brush indeed sticks as close to the ground as possible and forgets nothing, or almost, all in rare silence for this type of device as evidenced by our measurements which fluctuated between 54 dB (A) in silent mode and 69 dB (A) in max mode. It is less than a Roborock S6, yet rather silent in its kind.
Regarding navigation, the Ozmo 920 is not left out. Equipped with a laser rangefinder, its technology Smart Navi ™ 3.0 allows him to move without hesitation and always find his base alone. Through the app Ecovacs Home, you can also edit parts, rename them, and create up to 3 different cards to map your floors or outbuildings. And, icing on the cake, you can of course control this excellent robot vacuum cleaner with Alexa or Google Home!
€349,00
€398,00
In stock
Refurbished from 1
May 16, 2022 17:46 a.m.
Ecovacs Deebot 502 at € 139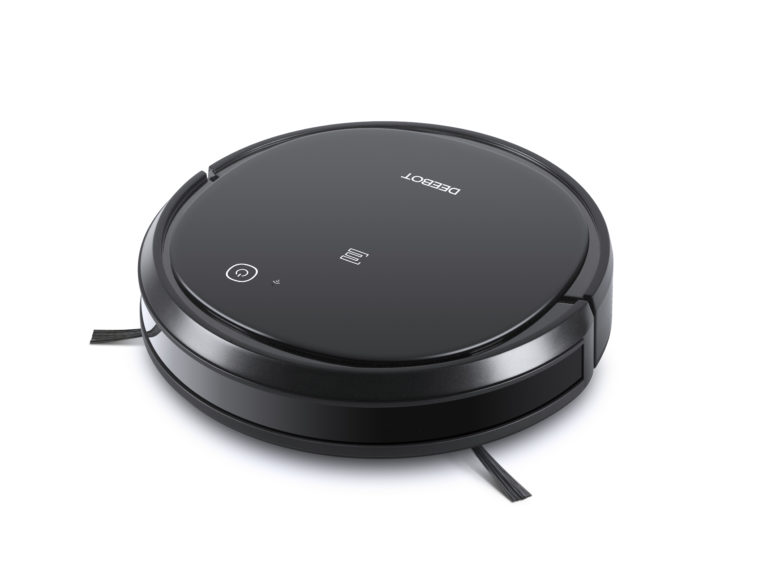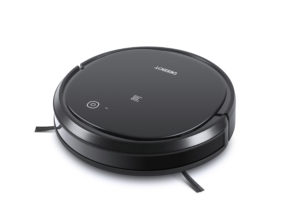 Because not everyone wants or the means to spend more than € 300 on a robot vacuum cleaner, Ecovacs Robotics has developed an entry level that is also very interesting for small budgets. Although it does not have a mop wash feature, the Deebot 502 seduced us by its qualities of aspiration as of navigation. Systematic navigation, of course, but which nonetheless remains based on powerful algorithms which allow it to remember nothing!
More compact than its predecessors, the Deebot 502 goes almost everywhere and ignores the smallest spaces. Equipped with a remote control, it is also controllable via the app Ecovacs Home and obviously the voice with Amazon Alexa ou Google Assistant.
Not available
May 16, 2022 17:46 a.m.
Ecovac's Deebot 715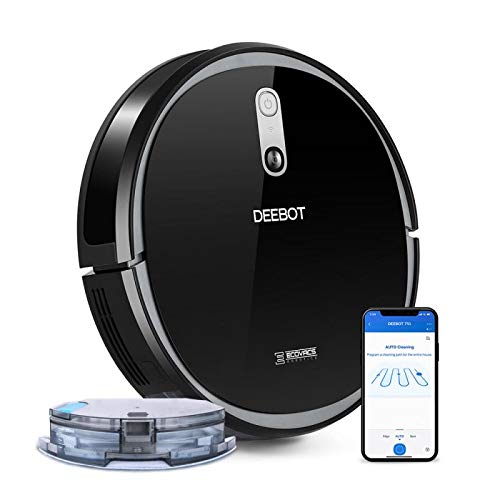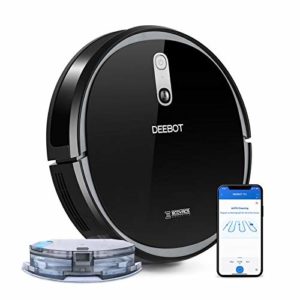 Between the entry level represented by the Deebot 502 and the high end that constitutes the excellent ozmo 920, there was still a space to be filled. This is why Ecovacs offers an interesting "in between" with the Deebot 715.
With its exclusive camera, combined with the advanced SLAM graphics algorithms, mapping technology Smart NaviTM 2.0 allows the Deebot 715 to map your home and clean the parts with systematic cleaning patterns to do nothing again and miss nothing.
Supplied with a 520 mL dust container and 300 mL water tank, this 2-in-1 robot is therefore both a vacuum cleaner and a washer. It will tackle all surfaces, whether it is parquet, tiles, rugs or carpets. Controllable via the app Ecovacs Home, the Deebot 715 can also be activated using Amazon Alexa ou Google Home. Convenient !
Not available
May 16, 2022 17:46 a.m.