Ecovacs, likeAmazon, respected the government's requests to postpone the most anticipated event of the digital planet: the Black Friday ! The shops have reopened this week, so let's go for a few days of exceptional promotions on the brand's robots. Do not hesitate too long, Black Friday is the best time of the year to invest in this type of material which is generally quite expensive! Besides, for once, we'll start in descending order ...
Deebot Ozmo T8 AIVI: -25% on the artificial intelligence robot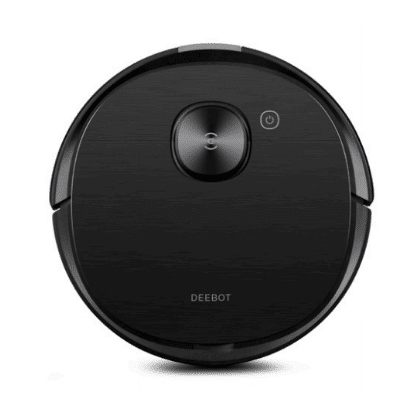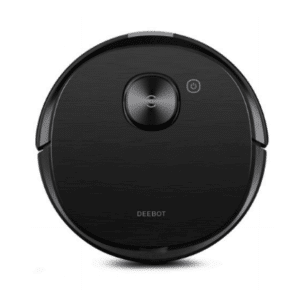 It is undoubtedly the star of the Ecovacs catalog. Released this year, the Deebot Ozmo T8 AIVI is the most upscale of the brand. Equipped with a camera placed at the front, this robot analyzes your interior thanks to theartificial intelligence in order to identify obstacles and objects. Besides, you can even use its live camera and microphone for better control of your home!
With an improved suction level and the new Ozmo Pro washing system in a single pass at high frequency vibrations, the Deebot Ozmo T8 AIVI is formidable in efficiency and performs precise maps.
Deebot Ozmo T8: -29% on the new Ecovacs star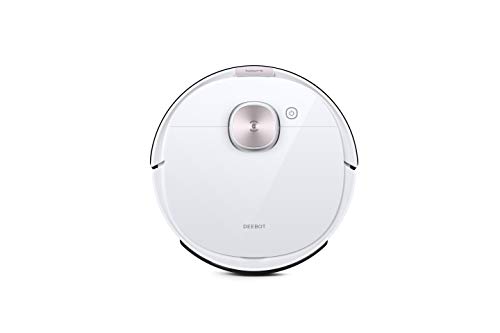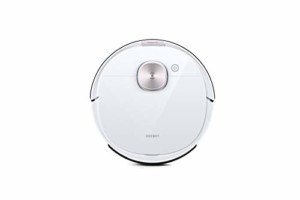 TrueDetect3D laser and structured light technology that detects obstacles and objects and reacts accordingly, vacuuming and washing in one pass with wet cleaning with high frequency vibrations, navigation and improved laser mapping (TrueMapping Technology) that allow the robot to find its way, to clean up by zone and set up virtual barriers. Suction powers and water flow are adjustable according to your needs.
Want to completely rely on your robot? Choose the option with automatic dump station and let your Deebot empty itself when it's done. Like the Proscenic M7 Pro or the very famous iRobot Roomba i7 +, Ecovacs now offers a dust bin suction column allowing you to do nothing for a good month. Un must have !
Ecovacs Deebot Ozmo 920 at 329 €
She is one of the stars at Les Alexiens! Our full test of the Deebot Ozmo 920 It has amply proven to us, this robot is formidable of efficiency with 24 L / s suction, the 20% more power compared to the average of its competitors.
With a floating brush which sticks closer to the ground, the Deebot Ozmo 920 forgets nothing, or almost, all in rare silence as evidenced by our measurements which oscillated between 54 dB (A) in silent mode and 69 dB (A) in max mode.
Regarding navigation, the Ozmo 920 is not left out. Equipped with a laser rangefinder, its technology Smart Navi ™ 3.0 allows him to move without hesitation and always find his base alone. Through the app Ecovacs Home, you can also edit parts, rename them, and create up to 3 different cards to map your floors or outbuildings. And, icing on the cake, you can of course control this excellent robot vacuum cleaner with Alexa or Google Home!
Deebot Ozmo 950 at -33%
Taking all the characteristics that we are entitled to expect from a high-end robot, the Deebot Ozmo 950 is endowed like the Deebot Ozmo 920 navigation technologies Smart Navi ™ and washing Ozmo ™, but it differs from the latter by the addition of a third suction power, and especially a battery of 5200 mAh Li-ion allowing him to work up to 200 minutes! Unheard of in the world of robot vacuum cleaners, the most enduring like the Roborock S6 reaching 180 minutes.
So it will be ideal for large areas and multi-storey houses, since it can also map up to three.
Deebot U2 at 169.98 € or -26%!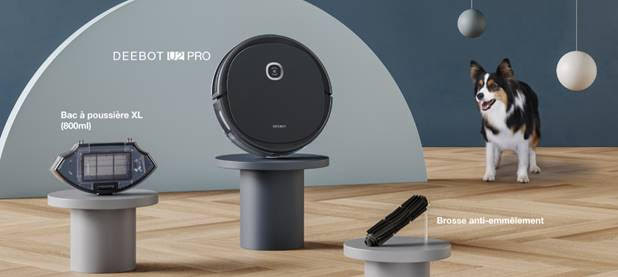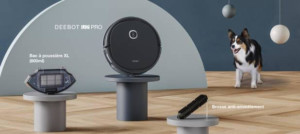 Don't feel like spending a fortune on a robot vacuum cleaner? This can be understood and Ecovacs has therefore developed an entry level for the less expensive.
Thanks to its built-in 3200 mAh battery, DEEBOT U2 can clean for 150 minutes in a full charge; allowing cleaning up to 200 m2. Le new Deebot U2 is formidably effective in suction as in navigation. Systematic navigation technology which, thanks to powerful algorithms, allows it to remember nothing… Or almost!
Ecovacs Deebot 605 at 159 € or -50%!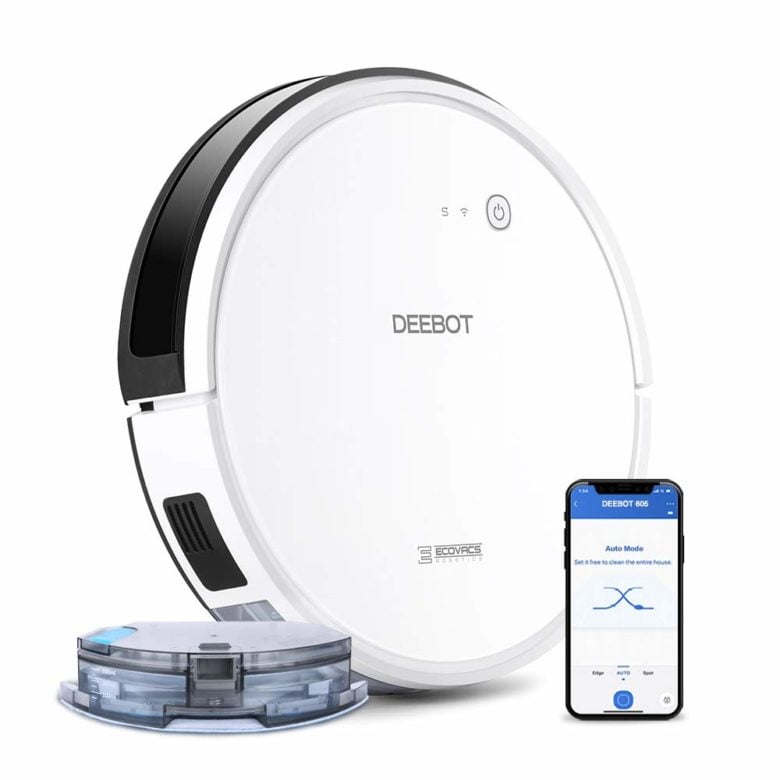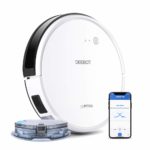 Very appreciated by our members because of its undeniable quality / price ratio, the Deebot 605 works well on hard floors like rugs and carpets. Thanks to a high-performance cleaning system, it takes care of a multitude of tasks, from vacuuming to washing tiles.
Equipped with two side brushes and a V-shaped main brush, the Deebot 605 sucks everything in one pass and is obviously compatible with the two main voice assistants on the market : Google Assistant and Amazon Alexa ! An affair not to be missed for this robot from a big brand at an unbeatable price ...
Winbot 880 at € 299 or -25%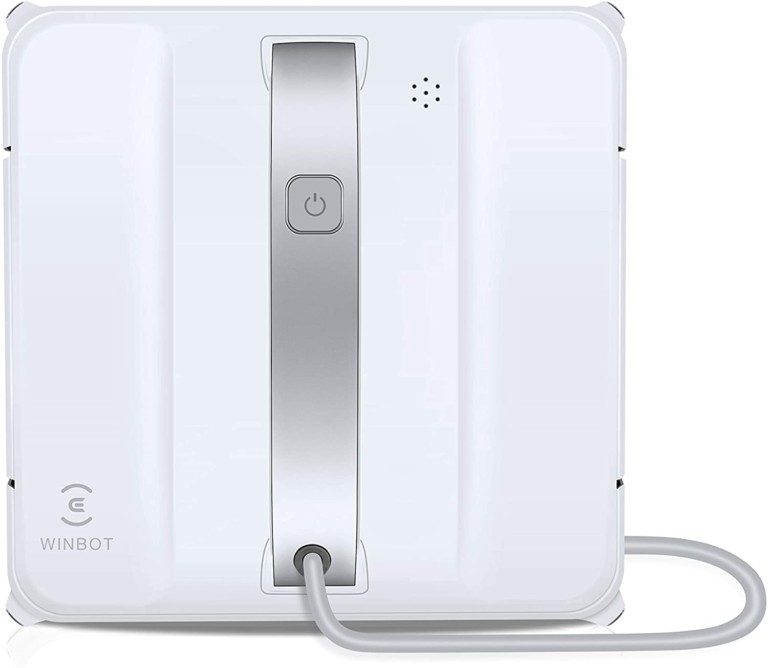 As the inventor of the window cleaning robot, ECOVACS Robotics has been dedicated to research and development of WINBOT products since 2011 and the Winbot 880 is a compendium of this know-how.
Usable and controllable from anywhere thanks to its practical remote control, it cleans the inside and outside of your windows and is particularly practical for hard-to-reach places. Thanks to that WIN-SLAM 2.0 technology and its edge detection for frameless windows as well as its intelligent security system, it is efficient and safe. Its 4-stage cleaning system, with different optional cleaning modes, also guarantees a thorough cleaning.
Best of all, it is equipped with a voice assistant, which makes it even easier to use.