A few months ago, already, we presented to you Blink, the consumer video protection brand ofAmazon. We were indeed seduced by the wireless system and the small size of the cameras during our Blink XT test. Good news, the company is back on the front of the stage with an evolution of its flagship model: the Blink XT2 camera. But what else does this update bring us? Will these new cameras be compatible with previous models?
Blink XT2: take the same ones and start over?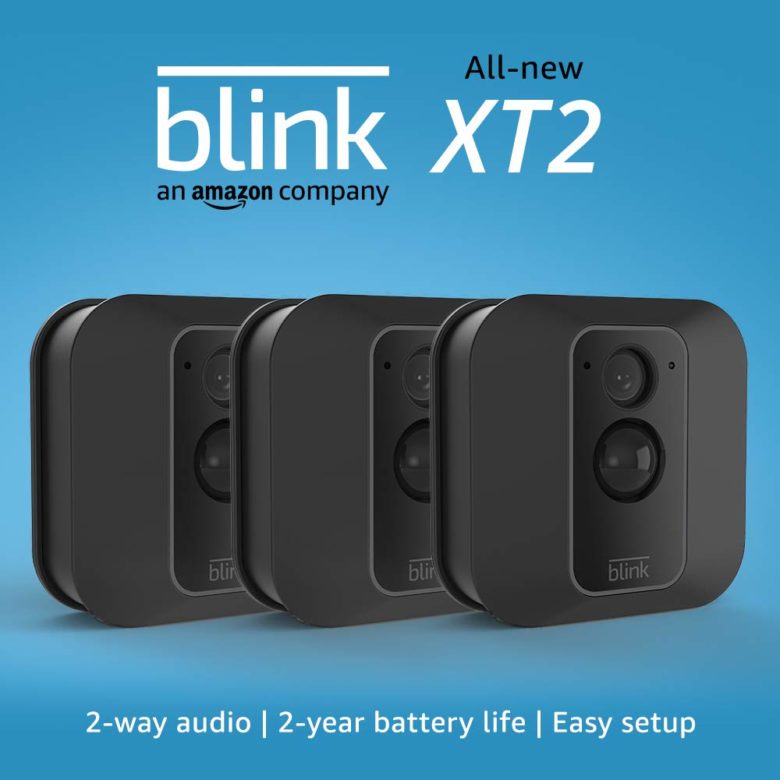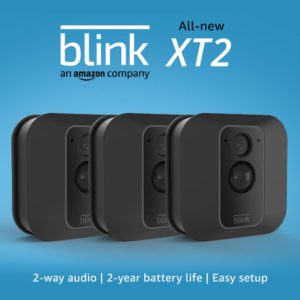 At first glance, the new Blink cameras sport the same design as their predecessors. This is good news, their compactness had particularly appealed to us.
The bridge, too, is exactly the same: discreet, light, it always connects via Wi-Fi to your router and contains exactly the same hardware.
No 4K on the program either, they remain in 1080p, which is not really surprising. But then, what are they that are so different?
Better autonomy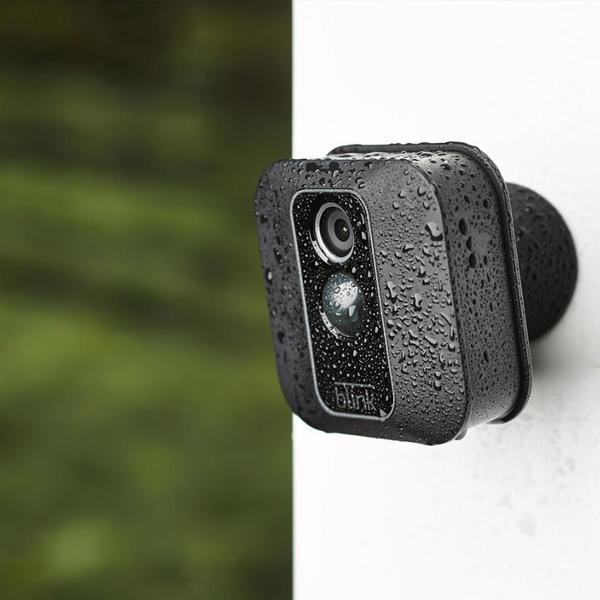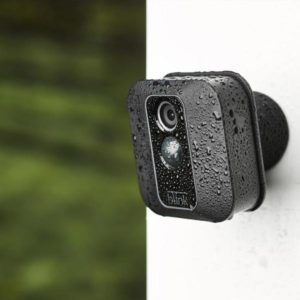 Still powered by two 1.5V Lithium batteries, this new version promises to double your autonomy, just that!
If the previous ones were given to last 2 years at a rate of 40 seconds of live or recording use, a more than respectable autonomy and even probably the most important on the market, the Blink XT2 now promise us 80 seconds of use.
So you can stay twice as long on your future Echo Show 5 to monitor your exteriors. Awesome, isn't it?
A two-way audio part
It is a reproach that was made to them in the past: the first generation Blink XTs did not offer the possibility of speaking. The company remedied this by equipping its XT2s with a two-way audio and therefore a loudspeaker allowing you to insult copiously the unwanted people who have crossed your doorstep without your consent or, it is preferable, to reassure your dog that you have cowardly abandoned a few hours at home. A more than appreciable feature, it must be admitted.
Finer motion detection
Finally, Blink promises us a improved motion detection and the possibility of being able to customize it more finely with a larger grid. What is it exactly? Apparently, the grid would offer more boxes, but not that… A matter which we will follow closely.
"We are delighted to offer our customers a new and improved product with the same features they already know and love (such as 2 year battery life), and to add new features such as a capacity of 'Double usage for the same two-year battery life, a two-way audio system, as well as improved motion detection functions, all for the benefit of the user experience " Eric Saarnio, Director ofAmazon Device Europe.
Blink XT2: prices pulled down
It's rare enough to be underlined: this new version has the merit of being less expensive than the previous one. While most manufacturers of connected objects keep the same price positioning or discreetly reflect inflation, the company Immedia Semiconductor LLC has chosen to be ever more aggressive in the booming market of video surveillance cameras intended for individuals.
Indeed, if the kit including a camera and its additional bridge was marketed until then at a price of $ 189, the pack is now available from 119,99 € on Amazon. Fr ou $ 129.99 CDN with our Quebec cousins. Yes, you read that correctly, the new version is almost half the price of the previous one! If the XT model has disappeared from the catalog, the indoor Blink model remains marketed at a price of 99 € on Amazon. Fr.
Another good news is that this new version is fully compatible with Blink XT, but also with the interior model (white) since the synchronization module has absolutely not changed! A wise choice, to say the least, which clearly signifies the attention paid by the brand and its parent company to its customers.