It's unheard of: Tati offers a connected speaker in promotion on its site! And, it is not just any since it is the excellent Amazon Echo 3...
Yes, you read that correctly, TATI offers the Echo 3 speaker at the absolutely incredible price of 40 € !
Update 11/07/2020 at 10:16 am: the offer is a victim of its success and stocks are already exhausted!
To tell the truth, it is unheard of, so much so that we wonder about a possible error on the part of the sign, but it is clear that the brand offers well Amazon Echo 3, in gray blue fabric version, at 40 € instead of 99.99 €, i.e. a reduction of 59% !!!
Perhaps its color, a priori not very widespread, allowed the brand at knockdown prices to obtain the product at an unbeatable price? It's possible, we honestly don't know, but one thing is certain, it is the lowest price ever for this speaker!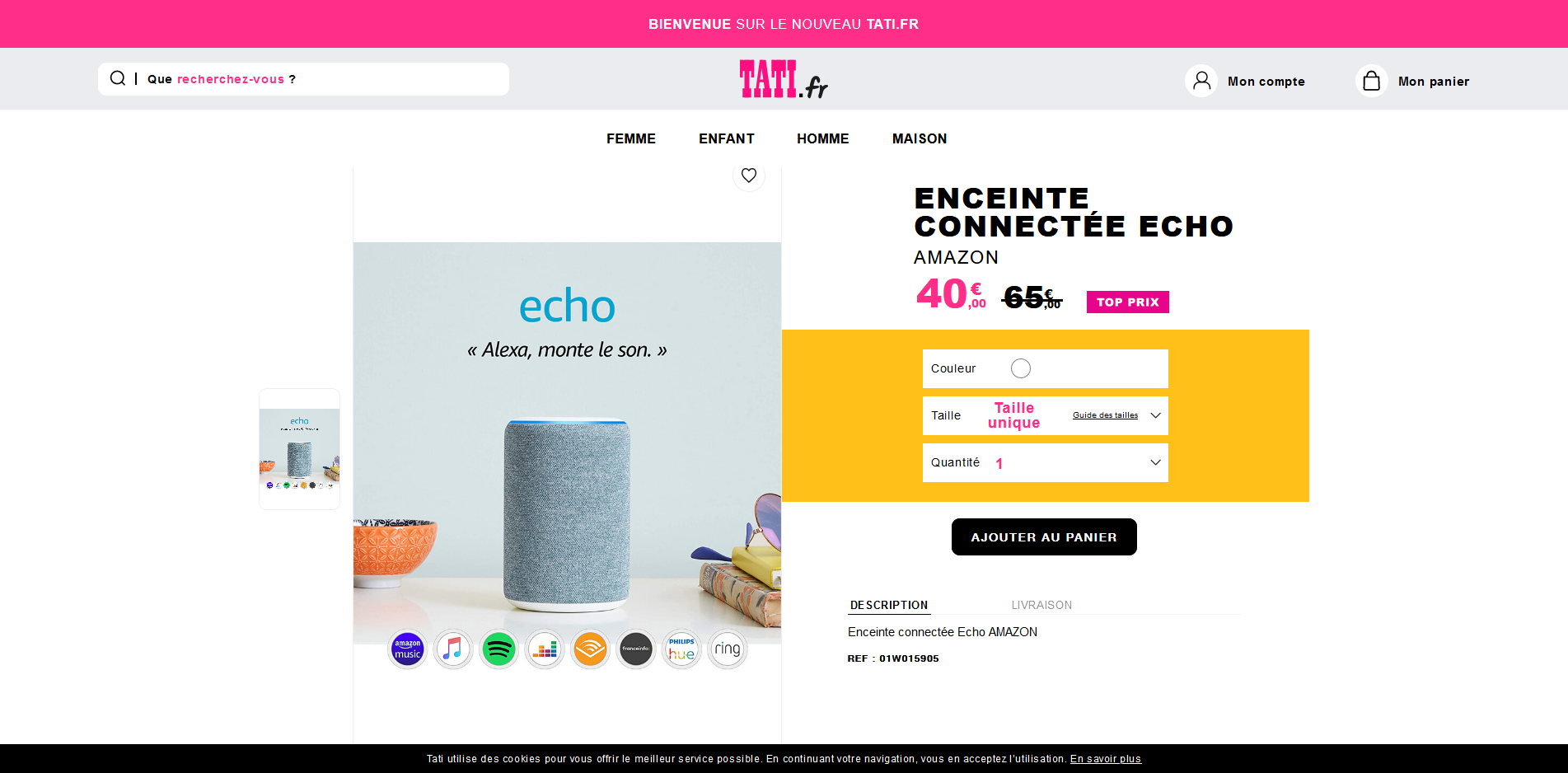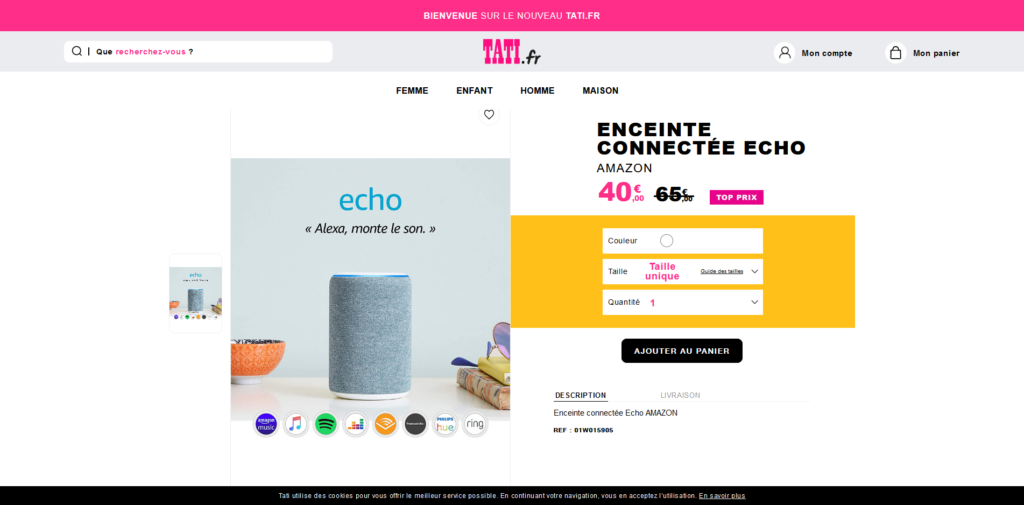 LesAlexiens.fr disclaim all responsibility for any referencing error or modification of Tati.fr of which we are absolutely not partners.
Here is the original product sheet on Amazon.Fr :
Amazon Echo (3rd generation), Connected speaker with Alexa, Gray blue fabric
Not available
Functionalities
Meet Echo: The Echo (3rd Generation) device features new premium speakers with Dolby sound for a 360 ° audio experience with crisp vocals and dynamic bass.
Enjoy premium sound: Personalize your listening experience by adjusting the equalizer settings. You can also pair your device with a second Echo (3rd generation) or Echo Plus (2nd generation) for stereo sound.
Control your music with a simple voice command: ask Alexa a title, artist or genre via Amazon Music, Apple Music, Spotify, Deezer, TuneIn and more. Play music on your compatible Echo devices in different rooms with multiroom for your music.
Control your connected home by voice: turn on lights, set thermostats and more with compatible connected devices.
Stay in touch with your family: use your devices Alexa as an intercom and communicate with any room in the house thanks to the Drop In and Announcements features.