offer Prime Day Amazon Music continues: for just 99 cents, you can enjoy 4 months of streaming music with unlimited access to over 60 million songs! An offer that many of you have already seized during our publication but which could still attract more than one ...
Amazon Music: 4 months for only 99 cents!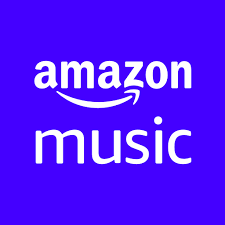 Whether you are a user ofAlexa or not, you can enjoy 4 months of music for just 99 cents! Yes, you have him, you will only spend 0.99 € for 4 months, not per month. In short, in the good plans, this one stands out as one of the best!
If you own a pregnant Amazon Echo with Alexa, you can also benefit from voice commands Alexa which allow you the multicriteria search. Say, for example, " Alexa, play calm rock music from the 2000s "and your vocal assistant will choose songs very precisely with all three criteria combined! Not bad, isn't it? Indeed, Amazon Music is by far the best streaming service for Alexa et Amazon Echo, and this is not very surprising since it was really designed around its use!
How does it work?
To take advantage of the Prime Day promotion, it's very easy since you just have to click on "Start now" below ! After confirming your registration, Amazon will charge you an astronomical amount of 0.99 € for the entire 4-month period. No more no less ! Even in the open, it should pass ... 😁
And after the 4 months, how does it work?
As this is a tacit renewal formula, the offer Unlimited Individual you will then be billed at the rate of 9.99 € / month. However, you can obviously terminate at any time without losing the benefit of the 4 months. So you don't have to subscribe for the long term, it's a true almost free trial! If you still have doubts, find them general conditions of the offer here.
Which offer is affected?
This promotion only concerns the offer Unlimited Individual which allows to have access to the entire catalog on all media Amazon Music: via iOS / Android / Windows / macOS app, using web browser on music.amazon. Fr and obviously on connected speakers Amazon Echo or compatible Alexa as well as on Fire TV devices. In short, there is no shortage of choice!
Who is eligible?
The new customers only… Normal! If you are already a subscriber, you have probably already received such an enticing offer, so don't cry ... 😅 By the way, this offer cannot be combined with other current promotions and reserved for members only Amazon Premium resident in mainland France.