Jimmy is a well-known brand to our editorial staff since we have seen no less than three of their models in our lab: Jimmy JV85, Jimmy JV65 More et Jimmy JV85 Pro. Stick vacuum cleaners that have all come out with high honors and whose brand is now taking over with the release in Europe of three new models: the Jimmy H8 / H8 Pro and H9 Pro.
On the occasion of this launch, Geekbuying.com offers discounts of up to 20%. Let's see these three new stick vacuum cleaners soberly baptized Jimmy H8, Jimmy H8 Pro and Jimmy H9 Pro. My little finger tells me that some will pass our Lab 'Test Examiner shortly. In the meantime, here is a small presentation of these new models, each of which has adopted a different color.
Jimmy H8 at -12%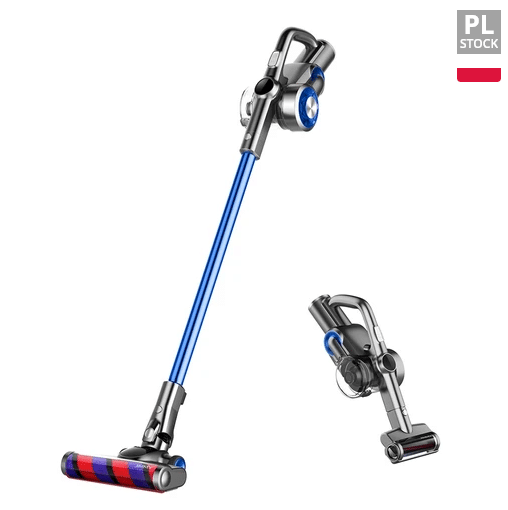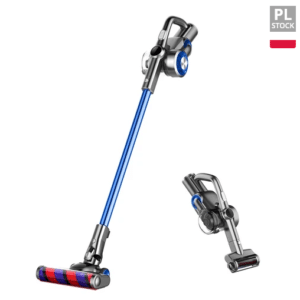 The Jimmy H8 cordless vacuum cleaner has a very pretty royal blue metallic look. It offers an autonomy ranging from 11 minutes in Max power and up to 35 minutes in Eco mode with one of the two electric brushes it has.
But, that's not all, since no less than four power levels are available: the two mentioned above to which a mode can be added Turbo for carpets and a fashion Car which will self-manage the power of the device according to the nature of the soil. The choice of power can be viewed from the small control panel positioned on the front of the handle.
When it comes to power, the Jimmy H8 is not left out with the 25.000 Pa engine on 500W powered by 7 x 2500mAh batteries restoring a suction power of 160AW. This important power is the result of a double cyclonic system of which Jimmy has the secret. A patented system that has the effect of offering less resistance to air and dust, making it easier to separate them to drop them into a 500 mL dust container with HEPA filter positioned perpendicularly.
On the accessories side, the Jimmy H8 is also well equipped with two motorized brushes very efficient, a crevice tool with brush and a round brush. The device itself weighs only 1.49 kg and offers excellent maneuverability.
Jimmy H8 Pro reduction of more than 20%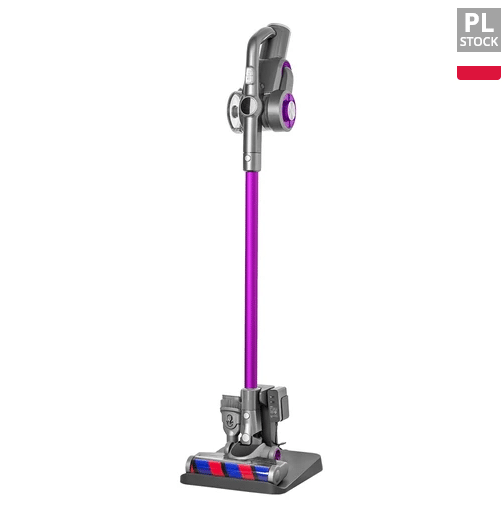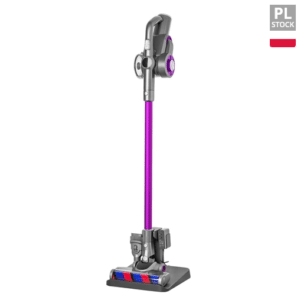 Here it is the mauve that prevails. Evolution of the H8, it gives it a longer battery life with 15 min in Max mode and up 70 minutes in Eco mode. This autonomy is made possible thanks to a 3000mAh battery. Also removable here, it can be recharged on its wall mount or by placing it on its dock. count 4 to 5 hours for recharging.
You find the same accessories: two motorized brushes accompanied by a crevice tool with brush and a very practical round brush. The front of the handle offers a control screen for easily selecting the power and indicating the remaining battery level, any error messages or the status of the filter.
Jimmy H9 Pro reduction of more than 14%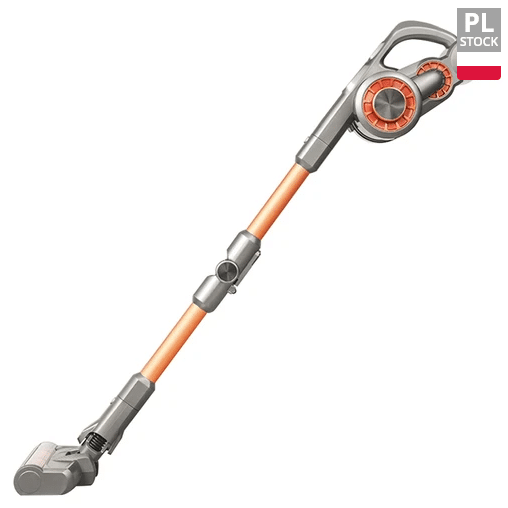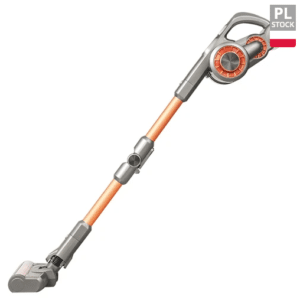 Le Jimmy h9 pro proudly displays orange, the color of the sun and energy. And it has some with a suction power of 200AW for 25.000 Pa ! The engine performs 110.000 rpm.
His autonomy is even more important than his two colleagues since he reaches the 17 min in Max mode and up to 80 min in Eco mode. Heavy for a device of this type, believe us!
Here also, you will find 4 power levels, wall charging or via the support dock, but also a articulated tube which gives it greater maneuverability to go further under the furniture and especially without bending your back. A real joy ! The dust collection box is larger and offers a capacity of 600 mL is 20% more.