If you missed the 11.11 or Black Friday promotions, luckily it is not too late! Indeed, Ecovacs Robotics is back in force with these excellent robot vacuum cleaners at unbeatable prices… As you will see, once again the Chinese brand hits hard with beautiful devices at the best quality / price ratio. If you have any doubts and are still looking, our dossier on how to choose the best robot vacuum cleaner should help you! Otherwise, you can take one of these three models with your eyes closed ...
Ecovacs Deebot Ozmo 920 at 329 € (promo code)
It is the favorite vacuum cleaner of Alexiens, by far the most acquired by our Facebook community this year. If our full test of the Deebot Ozmo 920 left few doubts about its quality, our members have confirmed it: the Deebot Ozmo 920 is by far the best robot vacuum cleaner 2019.
Why? Because it is one of the most efficient to date with 24 L / s suction, the 20% more power compared to its predecessor and the average of its competitors. Thanks to its very new floating brush which sticks as close to the ground as possible and forgets nothing, or almost nothing, this robot pays for itself the luxury of being both the most powerful, the quietest and one of the cheapest of its category. Ecovacs has put in this robot the quintessence of more than 20 years of research and development. And, the least we can, is that it shows: the Deebot Ozmo 920 is also a champion of design as evidenced by its RedDot Design Award 2019.
In terms of navigation, the Ozmo 920 is no exception. Equipped with a laser rangefinder, its technology Smart Navi ™ 3.0 allows him to move without hesitation and always find his base alone. Through the app Ecovacs Home, you can also edit parts, rename them, and create up to 3 different cards to map your floors or outbuildings. And, icing on the cake, you can of course control this excellent robot vacuum cleaner with Alexa or Google Home!
€349,00
€398,00
In stock
Refurbished from 1
May 16, 2022 20:40 a.m.
Ecovacs Deebot 502 at € 139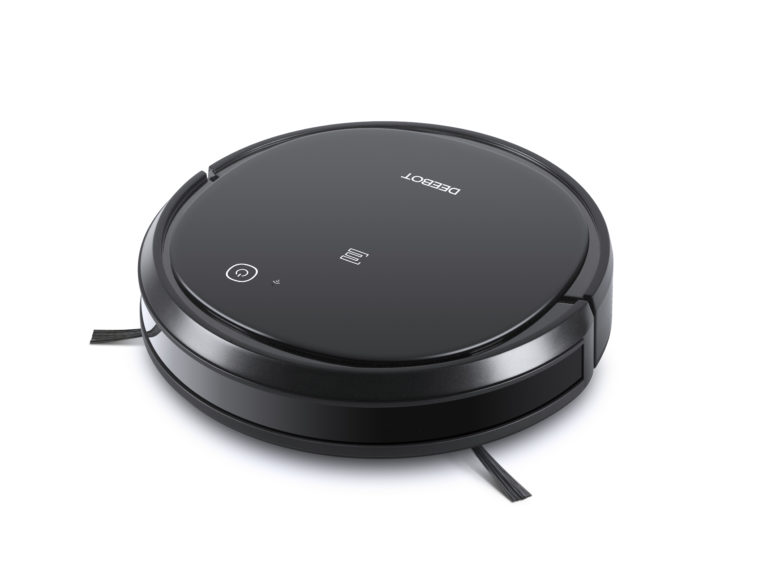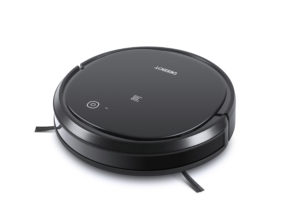 You don't want to spend more than 300 € on a robot vacuum cleaner, that's good! Ecovacs Robotics has indeed developed an entry-level robot vacuum cleaner with tight budgets. Although it does not have a mop wash feature, however, the Deebot 502 won us over by its qualities of aspiration as of navigation. Systematic navigation, but which is nonetheless effective because it is based on state-of-the-art algorithms which allow it to remember nothing… Or almost!
More compact than its predecessors, the Deebot 502 goes almost everywhere and manages whatever the surface, even in the most confined spaces. Comes with a remote control, it can also be controlled via the application Ecovacs Home and of course to the voice thanks Amazon Alexa ou Google Assistant.
Not available
May 16, 2022 20:40 a.m.
Ecovacs Deebot 715 at € 209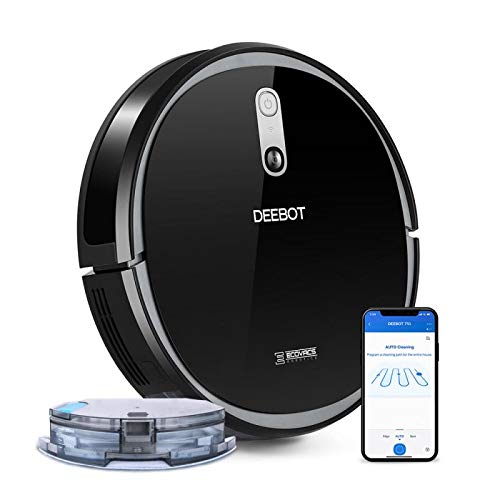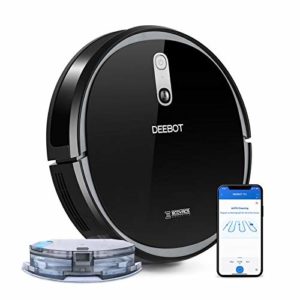 Between the entry level represented by the Deebot 502 and the high end that constitutes the excellent ozmo 920, there was still a space to be filled. This is why Ecovacs offers an interesting "in between" with the Deebot 715.
With its exclusive camera, combined with the advanced SLAM graphics algorithms, mapping technology Smart NaviTM 2.0 allows the Deebot 715 to map your home and clean the parts with systematic cleaning patterns to do nothing again and miss nothing.
Supplied with a 520 mL dust container and 300 mL water tank, this 2-in-1 robot is therefore both a vacuum cleaner and a washer. It will tackle all surfaces, whether it is parquet, tiles, rugs or carpets. Controllable via the app Ecovacs Home, the Deebot 715 can also be activated using Amazon Alexa ou Google Home. Convenient !
Not available
May 16, 2022 20:40 a.m.
Ecovacs Deebot 605 at € 159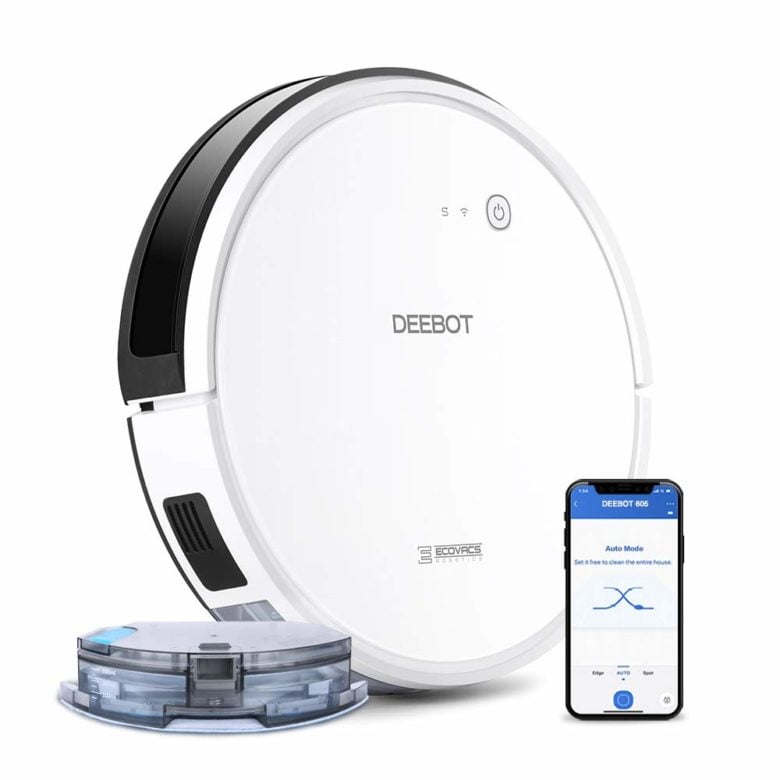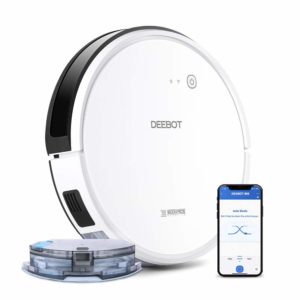 Le Deebot 605, meanwhile, is between the 502 and the 715. Offering systematic zig-zag navigation, it is effective on hard floors as well as on carpets thanks to its four cleaning modes, including a max mode ideal for picking up hair , animal hair and other debris.
Shipping is high performance cleaning system supports many tasks. Supplied with a dust container and a 300 mL water tank, it is also a weighty ally on hard floors that it will wash effectively.
With side brushes and V-shaped main brush, the Deebot 605 sweeps, lifts and vacuums simultaneously in a single pass. It is the ideal device for cleaning carpets and hard floors. Thanks to a systematic back-and-forth path, it cleans more deeply and more effectively, and thus covers a larger area.
And, to top it off, this 2 in 1 robot is compatible with the two most popular voice assistants on the market : Google Home and Alexa obviously ! An unmissable deal for this Ecovacs robot at an unbeatable price ...
€160,83
€319,00
In stock
Refurbished from 2
May 16, 2022 20:40 a.m.