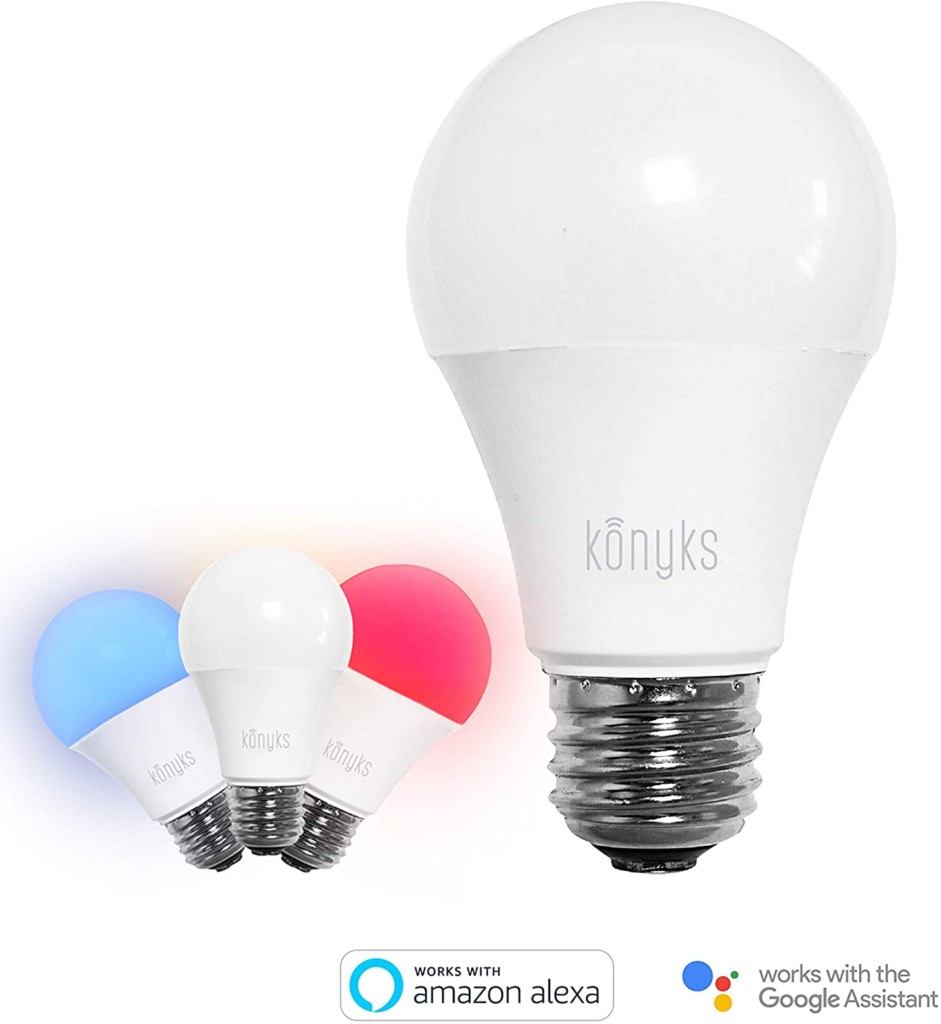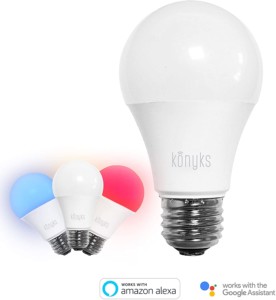 This is one of the first connected bulbs that we presented to you: the Konyks Antalya A70.
Offering a powerful luminous flux of 1050 lumens in warm white at 2700K, the Antalya A70 Wi-Fi bulb takes the classic format of our good old incandescent models with a diameter of 7 cm for a height of 13.3 cm. But it is not so classic since it is also an RGB model offering 16 millions of colors.
Compatible Alexa, Google Assistant and Siri, the Konyks application makes it very easy to create scenarios or automations such as, for example, automatically switching on the living room light at sunset and switching it off at midnight at the latest. Little more, the information concerning the weather, humidity and the times of sunrise and sunset are retrieved thanks to your GPS position!

Not available
May 6, 2022 8:24 a.m.