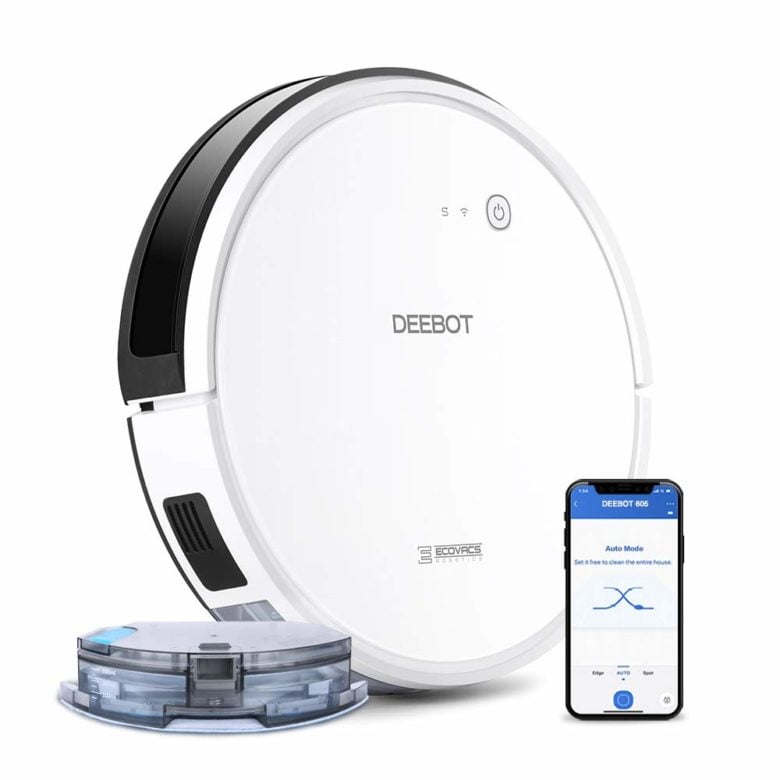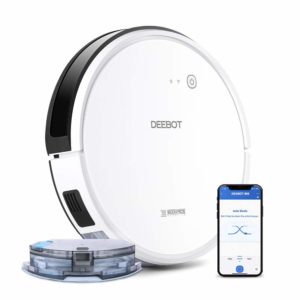 At the beginning of July, we presented you a great robot vacuum cleaner and mop of the Ecovacs brand with our full test of the Deebot Ozmo 900. Today, it is his little brother that we are going to tell you a little about: the Deebot 605. If you want to spend less time cleaning without spending a fortune, this is indeeda particularly interesting model.
The Deebot 600 series includes three models : 600 and 601 depending on the color respectively white or black, and the 605 which happens to be equipped in addition to a 300 mL water tank allowing you to turn it into 2 in 1 device.
Comes with two reservoirs, one to collect dust and the other to store the water necessary for washing the floors, theEcovac's Deebot 605 has two side brushes and a central V-shaped brush to better dislodge dirt encrusted in carpets or stuck to hard floors.
Thanks to an intelligent cleaning procedure in systematic back and forth, the Deebot 605 will not forget to go well everywhere in your home and can use its max mode to leave nothing on your tiles, parquet floors, carpets and rugs.
Like any self-respecting robot vacuum cleaner, it is equipped with anti-collision sensors infrared, a bumper, and of anti-fall sensors allowing him to avoid in particular running down the stairs. Equipped with a 2600 mAh Lithium-ion battery, the Deebot 605 offers 110 minutes battery life and its height of only 7.9 cm allows it to easily pass under virtually any furniture.