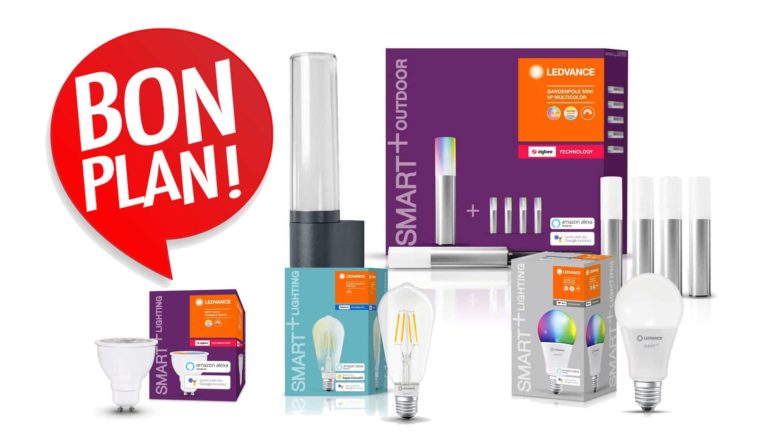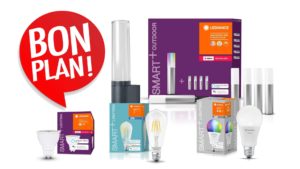 Brand owned by the Chinese MLS Co since the division of the activities of the Osram group, Ledvance has taken over the range of connected lighting Smart+. And connected bulbs and other LED ribbons, Les Alexiens love them! It is also the first equipment that any beginner in home automation acquires to embark on the adventure.
Simple and inexpensive to discover the universe, these connected objects generally compatible with our voice assistants are essential. Today, Amazon offers a series of promotions on these products ranging up to 45% off...
Check that the protocol is suitable for you, Ledvance offering Bluetooth (blue boxes), from Wi-Fi (gray boxes) and of course ZigBee (plum boxes) compatible Philips Hue / Amazon Echo.
Indoor lighting: connected bulbs, LED strips and pendant lights ...
E27 or GU10, classic or retro, theconnected bulb exists in many formats today. Very fashionable, LED ribbons are also perfect for contemporary interiors ...
Outdoor lighting: mini-poles, wall lights, etc.
We start by connecting our house, then comes the garden! And, that's good, because Ledvance also offers an interesting range for the outdoors ...