Founded in 2012, the Chinese site GeekBuying offers electronic articles in all areas of everyday life and in particular smartphones, tablets or even vacuum cleaners. To celebrate spring finally really here, the e-commerce platform offers until May 7, 2021 of tips on a selection of connected products, discounts depending on the amount of purchases:
Among the good plans, we will retain:
Proscenic M7 Pro at -35%
It is also a 2 in 1 robot vacuum: it sucks and it washes. But it is also a generation of vacuum cleaner that can empty its waste into the collector with a charging station provided for this purpose.. This is sold separately. We have also presented the Proscenic M7 Pro vacuum cleaner test with its waste collector.
Vacuum cleaner equipped with Laser rangefinder, he will map upstairs to then allow you to send it there where you want it to intervene .. Equipped with a strong suction power with 2700Pa the finest particles will be absorbed without compromise in the dust bin with a capacity of 600ml which is consequent as capacity.
Regarding washing, it is a container of 100ml which makes it possible to clean the floors. This is done in a Y movement to ensure a passage press in the same place before moving forward.
Its autonomy of 150 to 200 min depending on the world of use is allowed thanks to the 5200 mAh battery.
Finally it is compatible with Amazon Alexa.

Roidmi Nex 2 Pro at -48%
Although a broom vacuum cleaner, it is also a 2 in 1. Indeed, it sucks and it cleans thanks to a small tank of 160 ml of water that is magnetically fixed to the suction part.
Powerful, its engine runs at 120 rpm and generates power 150AW and 26 Pa. The battery is composed of 8 Lithium-ion batteries of 2500 mAh give him up to 70 min autonomy for a period of 2.5h charge
A little OLED screen at the front of the handle indicates the remaining charge and the power in use. the filling status of the dust container (0.55 L) and the HEPA filter. The latter like all the filtration elements, 6 in number, are washable.
Delivered with 6 accessories, you have: 2 brushes, 1 flexible hose, 1 animal brush, 1 crevice tool and 1 flat brush.
The Roidmi Nex 2 Pro is also a connected vacuum cleaner and benefits froman application to which it connects via Bluetooth.

Xiaomi Mija 1S at -36%
It is part of the big Xiaomi family, so you can install it on the home application but it is not just a vacuum cleaner so to speak. It is still equipped with a LDS he will scan the floor 360 ° to establish a map. It also carries a visual sensor protected by glass Gorilla® Glass from Corning.
Equipped with an AI for the function of image recognition, he knows how to recognize the elements of a room such as a door. So after the first pass, he will partition the rooms on his own.
On the suction side, it offers a suction power of 2000 Pa. Its battery is 5200mAh and recharges in 2.5h Its processor has been improved and thus made it possible to reduce its energy consumption by 10%, while increasing its performance by 40%.

Stick vacuum cleaner Jimmy JV65 Plus
It is also a 2 in 1 vacuum cleaner because it also offers the washing function with its 250ml. This is clipped to the back of the brush to clean while vacuuming dust.
The dust container with a capacity 500ml is however reduced by the presence of the cyclonic system as we know in the Jimmy JV 65 stick vacuum cleaner test Plus.
Features 8 x 2500mAh batteries they allow an autonomy of up to 70 min in Eco mode without one of the motorized brushes supplied or 45 min with. Allow 5 hours of charging time.
You have with the Jimmy JV65 Plus: 2 motorized brushes, 1 crevice tool 2 in 1, 1 nozzle for cushion and 1 soft brush.

Stick vacuum cleaner Jimmy JV53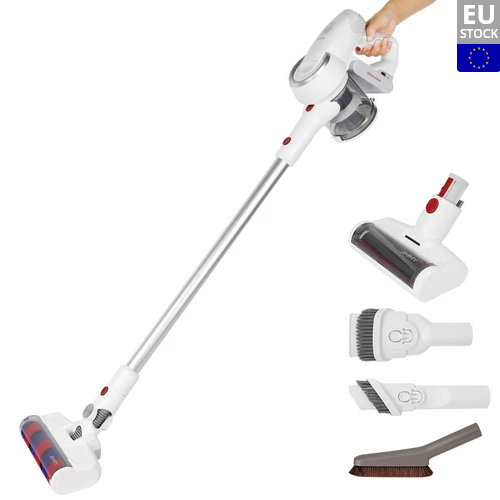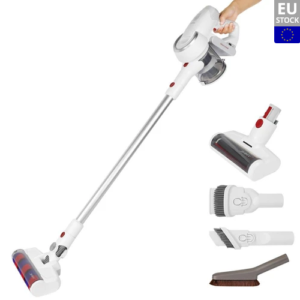 Another member of the Jimmy family: the JV53. Less powerful, it displays 125AW but is capable of performing 100 rpm for 000W.
Cyclonic system equipped with the HEPA filter which allows to retain 99% of the particles you will have 45 min of autonomy with a non-motorized brush or 35 min with.
Light with its 1.46kg it is easy to handle and can easily dislodge dust up high with one of its accessories supplied in addition to the main brush. Indeed you have at your disposal, 1 small motorized brush, 1 nozzle for cousin, 1 crevice tool and 1 soft brush.

Roborock S7: presale at 529 €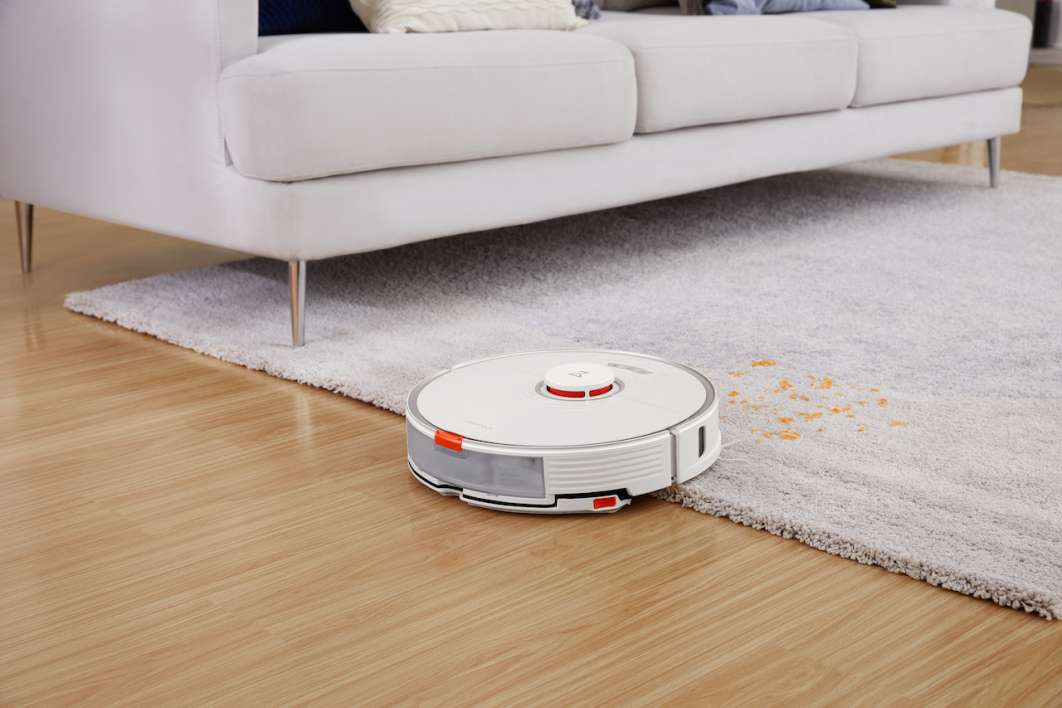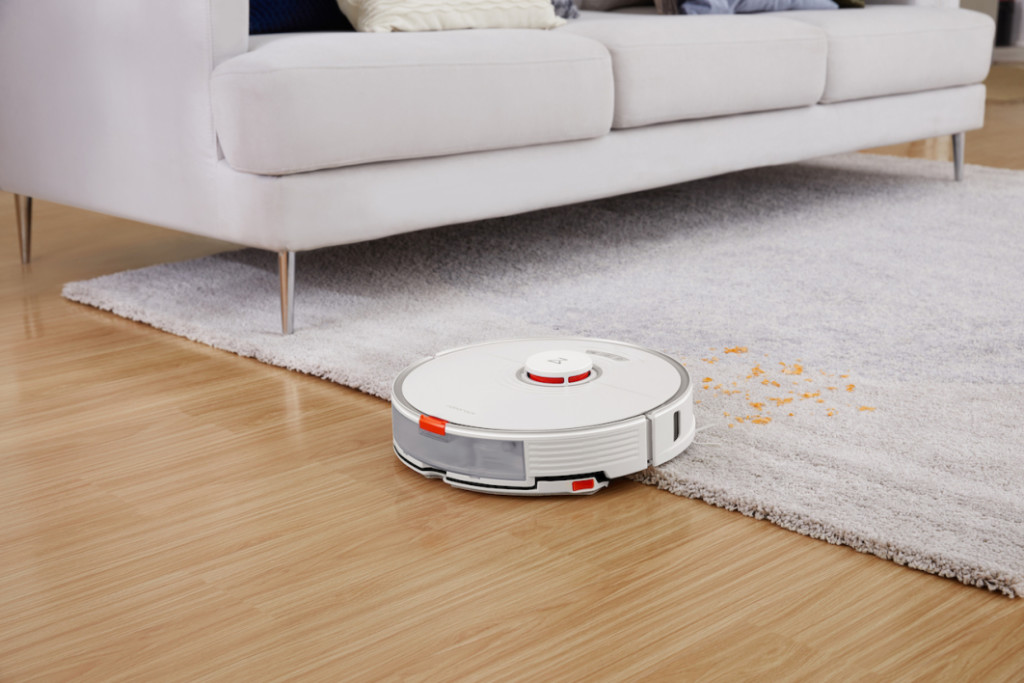 The weak point of the 2 in 1 models is the washing part. Roborock has reviewed this state of affairs and has the merit of providing a weighty solution. Indeed, the major innovation of Roborock S7 is undoubtedly his sonic mop, i.e. it emits vibrations up to 3000 rpm and pressure of 600 grams to remove dirt stuck to the floor. The cleaning is four times more efficient. But this is not the only innovation because the brand has also made its mobile cleaning plate to allow it to lift when passing over carpets or when parked at its base.
Provided with two bins: 300 ml for water et 470 ml for dust, the Roborock S7 offers powerful suction 2500 Pa. No waste or animal hair can escape it whether on hard ground or on carpets because its central brush was also perfected by becoming floating to follow the meanders of not always level ground and thus stay in grip.
Mapping level, thanks to its laser range finder, the S7 is able to map your home on several levels, each room can be programmed in multiple ways as needed: vacuuming, washing or both at the same time.