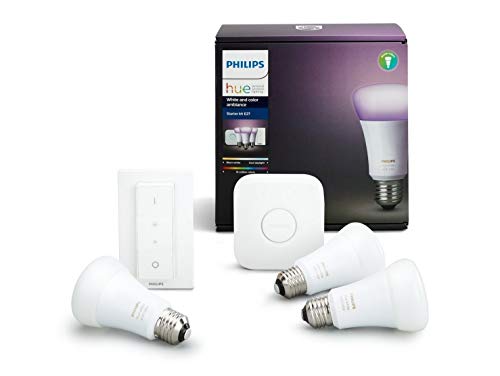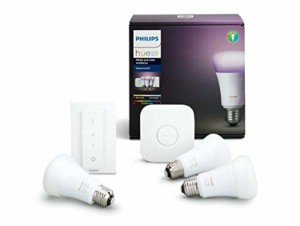 It is the best starter kit for discovering the Philips Hue connected lighting ecosystem, a system that wins absolutely all the votes as it is far superior to its competitors.
This kit is composed of 3 bulbs Philips Hue White & Color Ambiance E27 9.5 W, the awesome Dimmer Hue and the essential ZigBee bridge allowing connection of up to 50 devices. Simple and quick to install, the bulbs Hue White and Color Ambiance allow you to play with their 16 million colors and create atmospheres adapted to different times of the day.
Through the application Hue, you can adapt your lighting to your wishes at any time from your smartphone or tablet with the Hue app, wherever you are in the world. But, who says home automation today says voice control and, of course, this lighting system using the super ZigBee protocol is very easily controlled by voice at Alexa & Amazon Echo, Siri and HomeKit, or with thegoogle home assistant !

Not available
August 10, 2022 11:43 a.m.