When the beautiful days arrive, we often want to do a big cleaning, from floor to ceiling, of our interiors. The first to intervene are, in this case, the vacuum cleaners. There are several types: sleds less and less used, stick vacuum cleaners more manoeuvrable and which can intervene at height, the robot vacuum cleaners which are perfect for daily maintenance ... If your vacuum cleaner has failed you, if it shows signs of weakness and if you simply want to replace it, now is the time with these tips! Follow the guide !
Roborock H6: -33% on the stick vacuum cleaner
Lightweight with a weight of only 2.4 kg, this stick vacuum cleaner is easy to handle and can be used anywhere, from curtains or curtains to the corners of the ceiling where spiders like to weave their web. The Roborock does not forget to be powerful, of course, since it displays 140 AW for a suction going up to 25 kPa in max mode ! Three powers that can be changed at any time on the'OLED display integrated in the handle. You can also monitor the battery charge there.
THERoborock H6 vacuum cleaner comes with a wall bracket that serves as a charging station and accessory holder. Nothing will drag. Its dust bin 400 mL gives it good capacity without having to empty it during cleaning. It comes with 3 brushes : carpet, mini and dust brush as well asa flexible et a sucker. Quoted filtration it is not less than 5 systems which are superimposed in the tank with among others a HEPA filter which capture 99.97% of particles.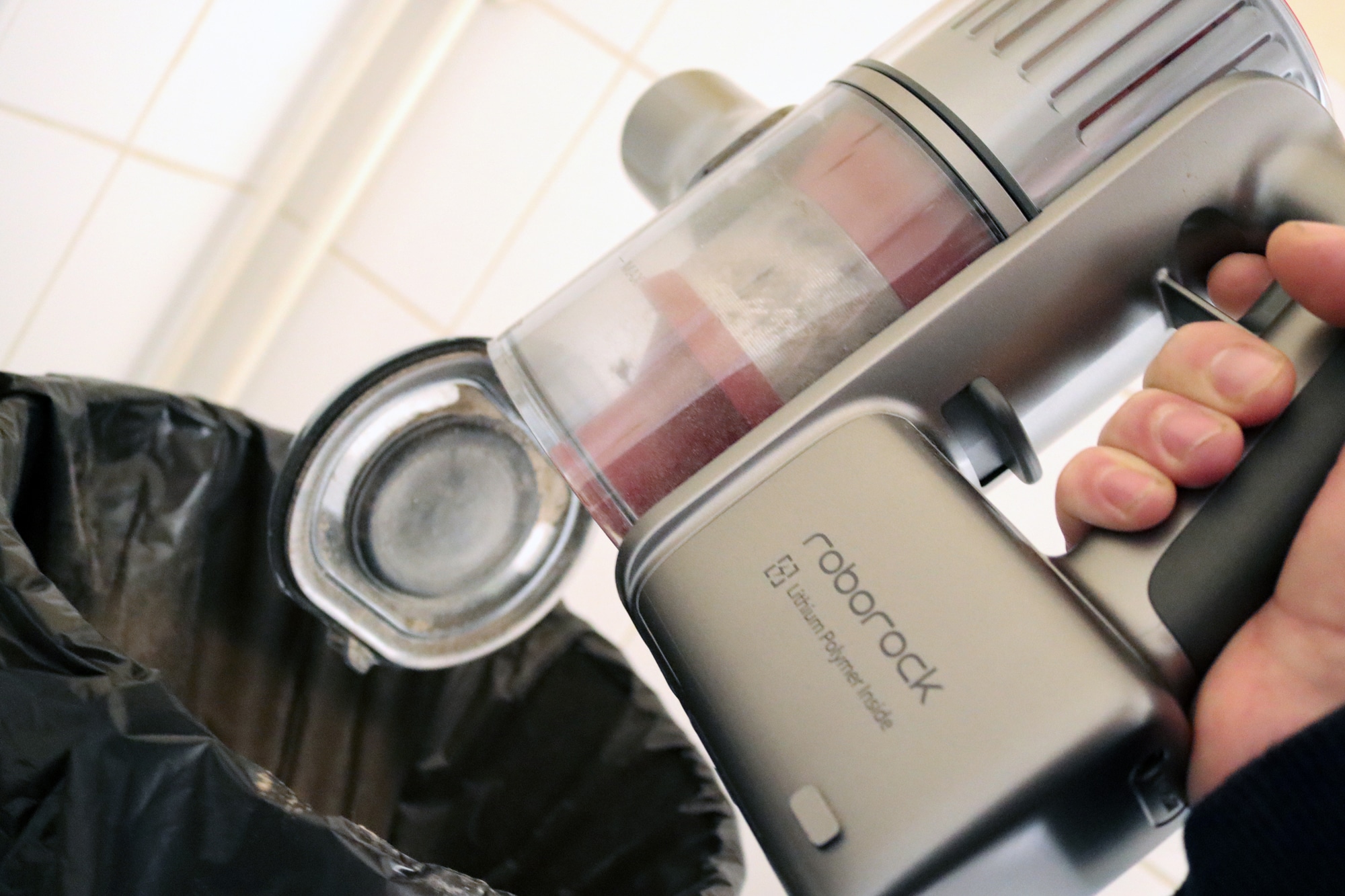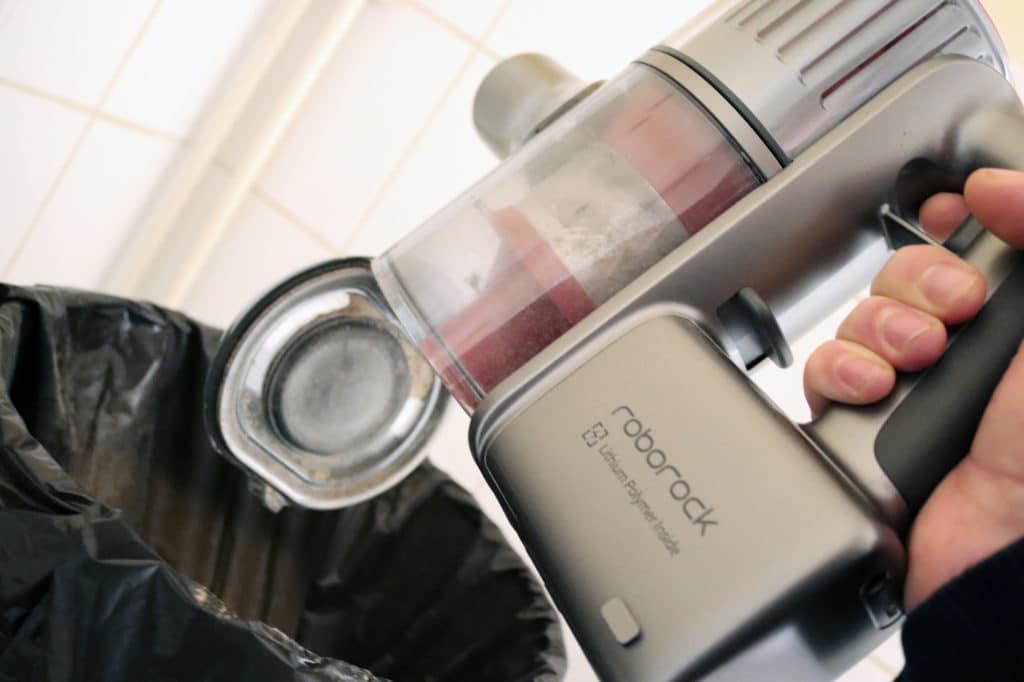 Roidmi Nex 2 Pro: -44% on the cordless vacuum cleaner
Here is a very long stick vacuum cleaner, pleasant to handle with a thin handle and by which the magnetic reloading is carried out. It has also received several awards for its design that must be admitted, is quite pleasant. For its charging time, count 2.5 hours. For its suction, count 150 AW for 26.5 kPa that he will perform his duties until his 70 min of autonomy in normal mode or 10min in high mode. All dust is collected in a 0.55l container that is very easy to empty at the push of a button. But the Roidmi Nex Pro is a 2 in 1 stick vacuum cleaner! it is also equipped with a 160ml water tank allowing you to mop. A specific application dedicated to this model (via Bluetooth) provides access to the device's logbook and monitors the wear of the ionic bacterial filter or the battery charge. Supplied with 4 different brushes for: floor / carpet, animals for a small toilet, textiles, narrow areas with a nozzle equipped with a brush and a crevice tool.

Dreame T20: - 21% on the cordless vacuum cleaner
No less than 26 patents have been filed for the engine of this stick vacuum Dreame T20 !
With its aeronautical-level horizontal cyclonic engine SPACE 4.0 which turns to 125.000 rpm, it takes everything that passes under its brushes. These are also 2 in number for floors / rugs and sofas / textiles. It is of course accompanied by 2 suckers one of which is equipped with a brush for narrow and delicate areas such as a computer keyboard.
The change of the suction speeds, 3 in number, is done on the large LCD display that the handle accommodates. You will even find a lock button allowing you not to keep your finger on it all the time! Not stupid. Rollers and accessories are fully washable, and it recharges in 4 hours on its wall docking station on which the accessories also have their place.
Usually offered at € 336.51, the cordless vacuum cleaner DREAME T20 is proposed at 265 € today on Geekbuying.com is a 21% discount and an economy of 71.50 €.

Roidmi EVE Plus: - 30% on this super robot
Vacuum cleaners 2 1 en it's good. When they have a waste collector, it's even better. And if in addition they are compatible with our voice assistants, that's the best! Well the Xiaomi ROIDMI EVE Plus tick all of these boxes.
Elegant in white, its 4th generation LDS will be able to perform a precise mapping of your floors. After that, you can send him to one or more areas, or even ban others to do the cleaning chore for you.
Equipped with numerous (18) sensors anti fall, infrared, anti-collision, it will avoid all obstacles or fall down a staircase. Provided with 2 side brushes which brings the dust back to the central brush, it is contained in a ferry with a capacity of 300 mL and a second for dust and washing acting as a 2 in 1 with a capacity of 300ml + 250ml for the water tank. If the dust bin looks small, that doesn't really matter since it also has a docking station with which the waste collector is included.
Finally, its battery of 5200mAh allow him up to 250 min of autonomy depending on the suction method.

Roborock S5 Max: -19% on the robot vacuum / mop
Not equipped with a waste collector, this vacuum cleaner Roborock S5 Max is nonetheless a 2-in-1 robot super efficient. Moreover, we elected him in his time " best quality price report ".
Controlled from its application, its LDS laser rangefinder accurately maps your floors. When he has finished his work he returns alone to his loading dock where he quietly waits for you to send him back to work.
With a 460 mL dust container equipped witha HEPA filter, he will recover without difficulty what his central brush will send him and with his large 290 mL water tank, you can mop a large area. Offering 3 possible water flow modes, it benefits from a runtime up to 150 min in silent mode thanks to its Lithium-Ion battery 5200mAh. With the S5 Max, you will no doubt be ready for the big spring cleaning!