You were looking for them, you were crying out for them, the Japanese brand SwitchBot is back in the catalog ofAmazon France. Let's go over their tax woes, and rather talk about their products finally available again to the delight of users ofAmazon Alexa and, above all, of Google Home which hardly have better to eat ...
SwitchBot: the bot that turns on and off mechanically
Offering almost universal compatibility with switches or buttons on any device, this is the one that started the brand's success. We were also the first to present to you in test the SwitchBot in France ! A small, but sturdy case ...
25,49€
29,99€
In stock
August 10, 2022 11:57 a.m.
SwitchBot Hub Mini: universal voice control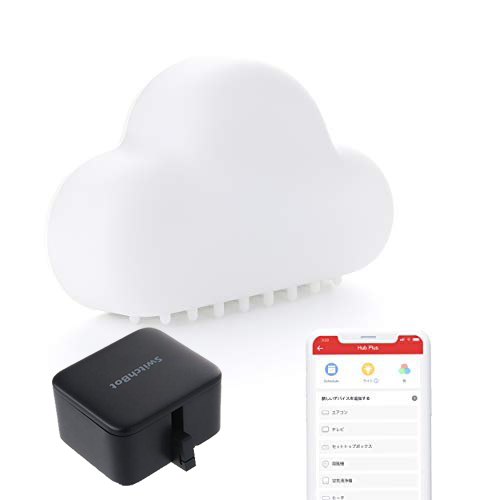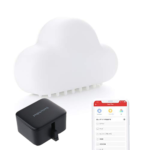 Compatible with our voice assistants, the SwitchBot Hub Mini is a perfect Universal remote controller for all your devices! Pair your air conditioner, TV and other infrared devices with Google Home ou Alexa find all your devices in a single application ... This is the cconvenience at your fingertips and voice thanks to voice commands ! Powered by USB, you can carry it and place it anywhere, and it is also able to easily learn the signals emitted by your old remote controls and thus "domotize" them: a must-have !
29,75€
35,00€
In stock
August 10, 2022 11:57 a.m.
SwitchBot Meter: the thermomer connected to Google Home and Amazon Alexa
Le SwitchBot Meter installs in seconds and can be placed anywhere ... Add the meter to the SwitchBot app in seconds and, thanks to its 3M magnetic sticker, place it wherever you want.
Always precise, this swiss-made sensor monitors your environment reliably 24/7 and allows you to manage temperature and humidity in the most precise way possible .. All with Google Assistant commands ou Alexa !

A product acclaimed by users of voice assistants… With good reason!
Not available
August 10, 2022 11:57 a.m.