Connected robot vacuum cleaners are the dada of those who love home automation: they can control them remotely, either with an application or by voice with their voice assistants. Yes, but here it is, they only act on the ground! The dust is everywhere, it is also necessary to think of a second vacuum cleaner to go where the robot can not go. And when a promo is offered, do not miss it, like today's one with Ultenic who offers a nice promo code on his Ultenic U11.
Ultenic U11: -28% with the promo code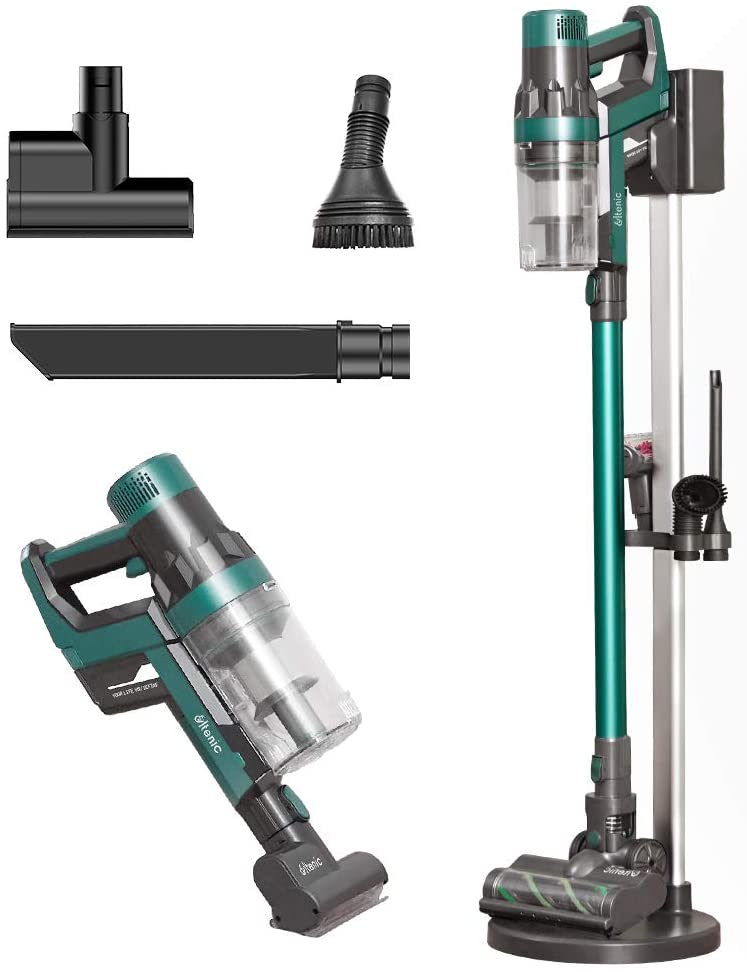 Presented a few weeks ago when we submitted it to our test lab, thebroom vacuumUtenic U11 is full of resources and surprises.
At the level of its accessories first of all, since it is not less than 2 brushes and 2 nozzles which are provided, as well as a small wire cutting tool very practical and very useful when the rollers of the main brush or mini brush for delicate fabric surfaces will have recovered all the threads, hair and animal hair lying around. For suckers you have one round and articulated at 360 ° practical for delicate curtains for example or even baseboards, and a crevice tool which will find its use between the slots of a radiator for example.
But all these accessories are… only accessories! The strength of the Ultenic U11 is indeed to have opted for a vertical motor which in the axis of the tube with a less impasto compared to a motor placed horizontally. An engine developing a power of 260W allowing it to issue a 25000 Pa of power. Reloading is possible in three different ways : with the DC plug connected to the battery removed, by placing the device on its charging stand, or by placing the battery in the housing of the storage stand.
The suction is filtered by a HEPA filter, a foam filter, and a cyclonic system inserted the 650 mL dust container. Depending on the suction mode chosen from among the three available: Auto, Eco and Max, the Ultenic U11 vacuum cleaner offers an autonomy of 13 to 55 minutes.
The plus of the Ultenic U11 vacuum cleaner? His touchscreen on which it is easy to change the suction power. A battery gauge is also displayed so you always know how much battery life is left. Moreover, it is possible to get a second ready to take over if the need arises ...
Usually offered at € 199.00,
the Ultenic U11 stick vacuum cleaner is 141.79 €
on the fact Amazon.fr with the
discount coupon below
be one
28% discount
and
saving of 57 €.
€259,00
€299,00
In stock
May 16, 2022 6:46 a.m.