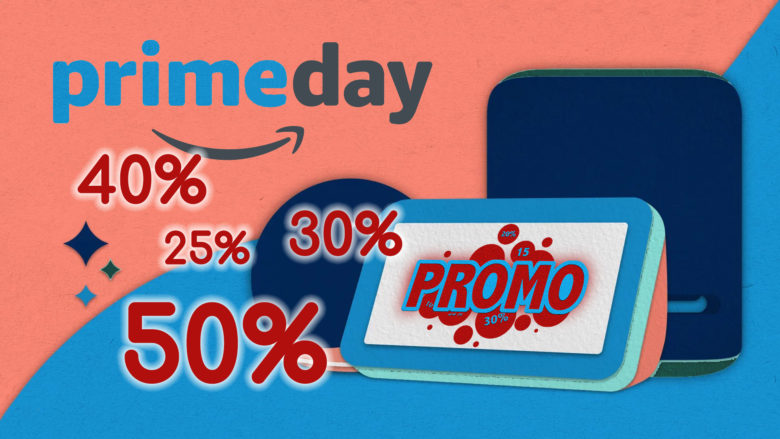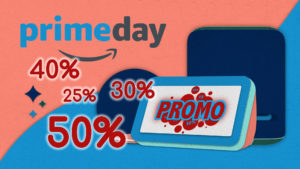 Prime Day 2020, Let's go ! Follow with us the good plans and promotions on home automation to continue to equip your connected homes at low prices.
De Tuesday October 13 at 00 a.m. to Wednesday October 00 14:23 p.m., it's a rain of Prime Day promotions which will befall us and which we will try to follow as best we can to help you make the right choices and the best deals!
This article will be updated throughout the next two days, so please come back!
Last update : 13/10/2020 at 00:49 am - addition of the first promotions with more crazy offers!
Prime Day 2020: how to take advantage of it?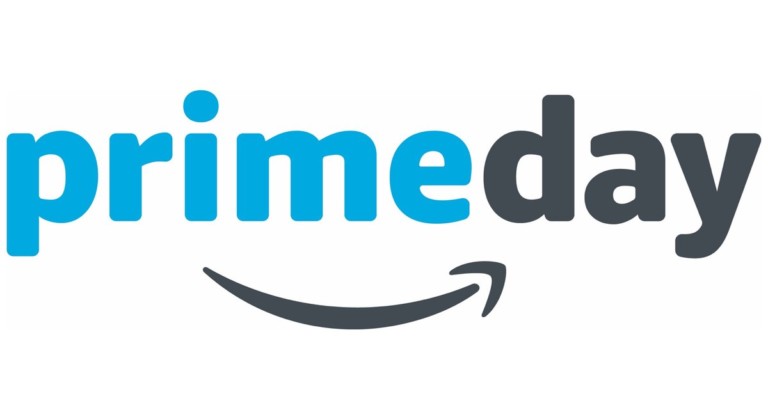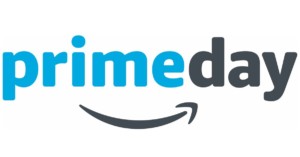 Attention, these flash sales are reserved for customers Amazon Premium. If you are not already, we can only advise you to take advantage of the free trial offer from today ! For one month, you will benefit from a free trial with all the Prime benefits, and thus will be able to access the exceptional offers of this Prime Day 2020. In addition, the advantages are numerous, you will not regret it ...
For 49 € / year, or 5.99 € / month, you benefit from:

Free delivery within 1 working day on millions of articles,
Prime Video : the video on demand platform ofAmazon, with exclusive quality series and numerous films,
Prime Music: 2 million musical titles renewed each month,
Premium Pictures: le secure and unlimited storage of your photos with 5 GB of storage offered on Amazon Drive,
Prime Reading: borrow books for free with the extensive Kindle Lending Library,
Premium Gaming: free games!
Note that if you are between 18 and 24 years old, you can also benefit from almost all of these advantages with the free Prime Young offer during 6 months ! Then, it will cost you only 24 euros per year, that is to say the modest sum of 2 € per month!
Are you a Prime member? Alright, so let's go for the Prime Day 2020 good deals...
The editorial staff's favorites
We start with the favorites of the editorial staff:
You do not know Amazon Music? Well, now is the time or never because you will only pay 99 cents to experience the streaming service for 4 months. Yes, 0.99 € for 4 months and 60 million unlimited titles… If that's not a good deal, we don't know what to do for you!
La new Ring Alarm of course ! Compatibility level Alexa, we do not do better. Operating with the King protocol of home automation, Z-Wave, it also integrates a 3G chip and a battery bidder 24h of autonomy : thieves have better watch out ...
No need to present it to you, and no need to hesitate at this price ... Amazon offers 67% reduction on its star speaker to discover Alexa !
We do not yet have the amount of the promotion, but there is no doubt that it will be aggressive: the connected Ring doorbell will be on sale for Prime Day! At 99 € base, it is already very interesting, so as much to say that you have every interest to throw yourself on it from the 13/10/2020 at 07:40!
Amazon Echo : big promotions on connected speakers Alexa !
Who says Prime Day, says promotions on devices Amazon and, in particular, on the speakers Amazon Echo ! Thanks to Alexa, home automation is finally easy and accessible. Ask him to turn on the light, adjust your thermostat, show you the outdoor camera or even put your favorite series on television ...
In packs, it's even better!
Fire TV: streaming with Alexa at discounted price !
From midnight!
Kindle: reading 2.0 at low prices!
Fire HD: the tablet for everyone!
Editor's choice: the Fire HD8 tablet which will soon be compatible Alexa...
Headphones: experience your music to the fullest ...
Connected alarms: complete systems, sensors and detectors ...
Connected bulbs: Wi-Fi, ZigBee and Bluetooth on the program
Like every year, Prime Day is the opportunity to equip yourself with connected bulbs and other connected lighting with very aggressive prices ranging from excellent Philips Hue to the most affordable bulbs. Smart Life.
Ring connected doorbells
You were able to discover them with the Ring 3 test and Ring Door View Cam test : they are at the top! Particularly suitable for use with Amazon Alexathese connected doorbells undoubtedly present the best quality price report of the market.
Connected sockets and multiple sockets
As we tell you each time, this is the BA-BA of home automation, socket connected to Wi-Fi ! Single or multiple, they are legion and are now very accessible.
Connected thermostats: save money this winter
Another essential thing these days: a connected thermostat !
Netatmo weather station: compatible Alexa, Google Assistant and HomeKit
It rains and shines in the very closed environment of connected weather stations: Netatmo Weather !
Security cameras: video surveillance at low prices
Robot vacuum cleaners: stop cleaning!
Robots are a real passion for Les Alexiens! Find our advice for choosing the best robot vacuum cleaner here and make your choice… It's the best time of the year to offer them and, in addition, they are all compatible with Alexa and Google Assistant!
Mesh routers: boost your WI-Fi and say goodbye to worries!
Ah Wi-Fi galleys, thanks to Prime Day 2020, it's now or never to say Ciao to Wi-Fi worries ...
Various connected objects
This is the "catch-all" category, but there too you will find something to indulge yourself in small connected pleasures, without a doubt!