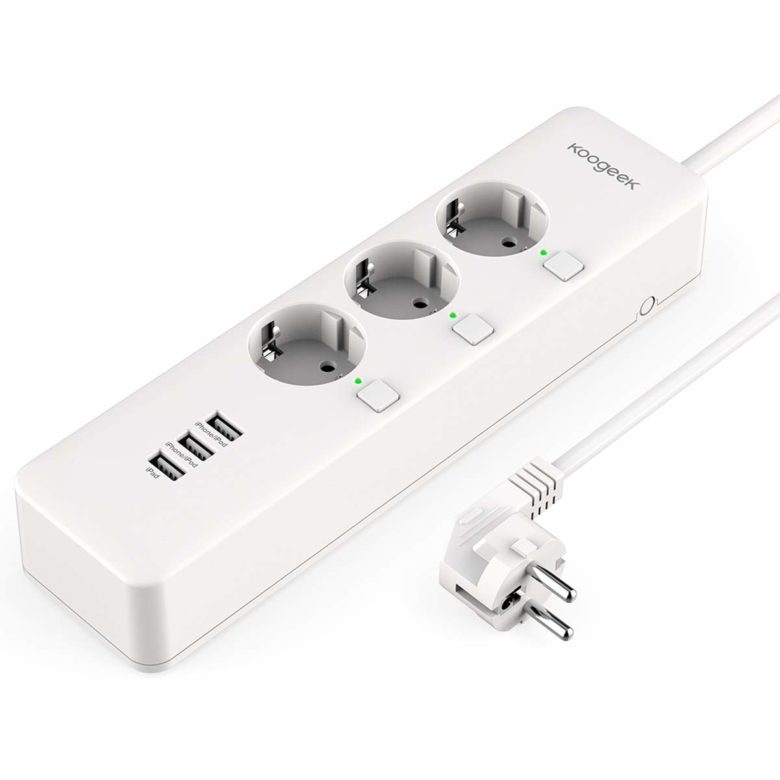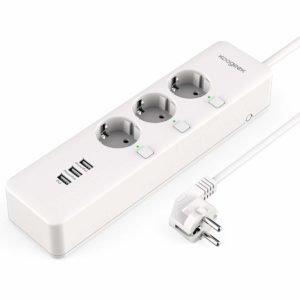 Koogeek treats Les Alexiens and gives you an exclusive discount code to get 28% discount on their connected power strip until June 27, 2019. which allows you to acquire it at only € 42.99 instead of € 59 on Amazon. Fr.
This connected power strip offers 3 AC 220V sockets et 3 USB ports to charge at will and simultaneously up to three smartphones, tablets, or other USB devices. Connected to your 2.4GHz Wi-Fi, you can control it via its application, or better yet, by voice with Alexa, Google Assistant or Siri thanks to its HomeKit compatibility.
An excellent deal not to be missed!
PROMO CODE -28%: RL3NULAS
(to be entered at the time of payment on Amazon.Fr)