At The Alexianswe often talk about robots. Normal, you will say to me, because as amateurs of high-tech, we are fascinated by the rapid evolution of this booming sector. We have therefore recently started to present several brands of robot vacuum cleaners, foremost among which are Ecovacs Robotics, Roborock or even proscenic. Attractive, efficient robots, but all Chinese. Don't think we are discriminating, we love Chinese hardware and Chinese women, but if the United States has two flagships when it comes to household robotics - iRobot and Neato - Europe is much worse off when it comes to home robotics. matter.
We know the German companies Rowenta and Vorwerk in particular, but their robots are not really attractive, let alone compatible with our voice assistants. In search of a brand from the old continent capable of doing something other than "Branding", it was during the IFA that we discovered a Spanish company that seems more than innovative in the sector: CECOTEC.
Following a discussion on our Facebook community, we decided to investigate the company a bit. Because even if Cecotec is still discreet in France, it nonetheless remains a well-known brand of our Spanish neighbors (the cross-border worker that I am confirming this), and you will see it, it does not demerit in terms of innovation. . Its robots are, in addition, compatible Alexa, it didn't take more to arouse our curiosity!


Cecotec: innovation and technology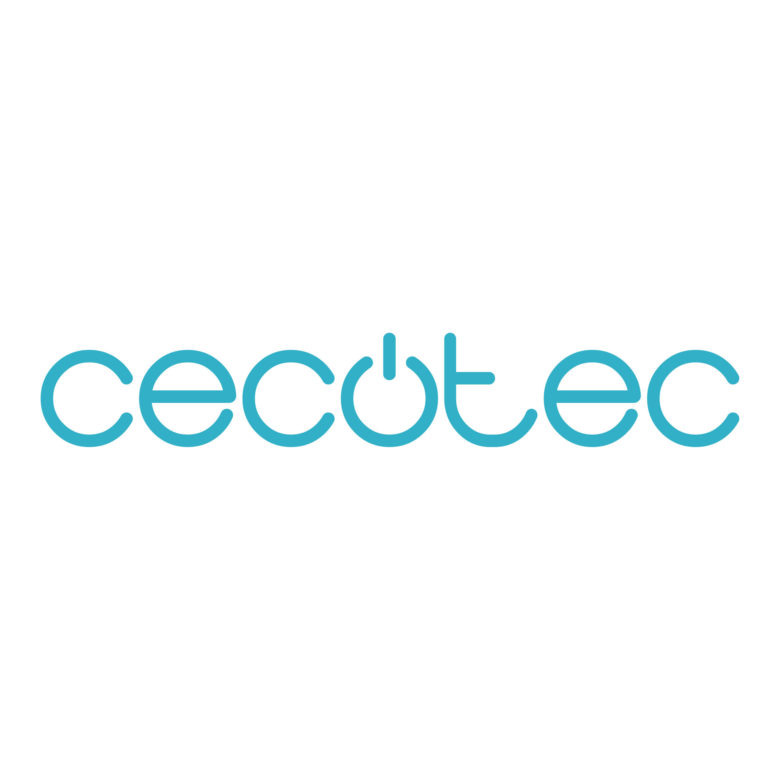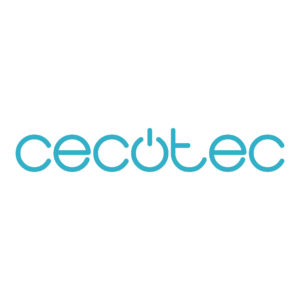 Before getting to the heart of the matter and examining its range of robot vacuum cleaners, let's take a look at the company. Created in 1995, Cecotec offers a very wide range of products : kitchen robots, programmable pressure cookers, deep fryers, kitchen utensils, fitness machines, electric heaters, stick vacuum cleaners… And of course, food processors, vacuum cleaners and even window cleaners!
Recognized in Spain and with a large local clientele, the company more recently decided to open up to the international market by offering a e-commerce site in France and also by positioning itself on the most powerful marketplace with a shop Amazon.
One constant emerges in their products: the concern forinnovation and a strong taste for No worry. The trend « smart home » has obviously not escaped Cecotec which also offers connected devices some of which are compatible with voice assistants, and of course with Amazon Alexa as we said above.
A rich and state-of-the-art range of robot vacuum cleaners
Offering no less than 16 robot vacuum cleaners named Conga, we will only retain seven. Why? Because they are Google Home compatible! Uh, sorry, because they are mostly Compatible Alexa of course…
Conga 1090/1099 Connected
If these two robots constitute the entry level of the brand, they are nonetheless interesting because of the very comprehensive services that they offer. Qualified as 4 in 1, these two models sweep, vacuum, mop and wash floors.
In addition to their two side brushes, Conga 1090 and 1099 Connected come with two interchangeable central brushes: one universal brush with alternating soft bristles of silicone blades for any type of surface and a special brush for animal hair and carpets. Add to this 6 cleaning modes : Auto, Edges, Manual, Part, Spiral and Return to base.
Their "Turbo Clean Carpet" and "ForceClean" systems allow them to efficiently pick up dirt with three suction powers a choice : Eco mode (800 Pa) for superficial cleaning with less consumption, Normal mode (1200 Pa) for daily cleaning and Turbo mode (1400 Pa) for a deep cleaning.
When it comes to washing floors, these two robots offer three cleaning levels with different water flow rates to suit the condition or type of soil. Even their mops have been studied to achieve the most efficient cleaning possible, all in silence since they display a noise level less than 64 dB.
Equipped with proximity, anti-shock and anti-fall sensors, their technology iTech Smart 2.0 promises a intelligent navigation with an autonomy of up to 160 minutes in Eco mode using batteries 2600 mAh lithium-ion. Not bad!
If they are both controllable via their Android or iOS app et in vocal with Alexa or Google Home, the Conga 1099 Connected also offers a remote control traditional, an interesting element that is lacking in many connected robots.
179,00€
In stock
2 new from € 179,00
August 14, 2022 23:17 a.m.
Not available
August 14, 2022 23:17 a.m.
Conga 3290 Titanium and Conga 3490 Elite
These two robot vacuum cleaners form the core of the range. More powerful and smarter, they benefit from advanced technologies that are conventionally found on devices over € 300.
Like their little brothers, Conga 3290 Titanium et Conga 3490 Elite are robots capable of sweeping and vacuuming, but also of washing while simultaneously mopping the floor. They are equipped with even more advanced technologies than their cadets and in particular laser rangefinders allowing them to scan and map with great precision your accommodation. An element which, you know if you have followed our previous ones robot vacuum tests, makes all the difference when it comes to navigation.
Indeed, it is the Laser rangefinder, also called Lidar, which will allow the robot to know precisely where it is located and to provide you, on its application, detailed maps allowing you to send it wherever you want. And at Cecotec, we do not make in the lace in the matter, and the Conga 3290 Titanium et Conga 3490 Elite allow to record up to 5 cards or floors that you will be free to select in the application. In the same vein, these are up to 50 zones that you can delimit. Impressive!
In short, we are here clearly in the face of
luxury services.
, the best in the field. And yet,
Cecotec
manages to propose his
Conga 3290 Titanium at 379 €
and his
Conga 3490 Elite at 399 €
. The difference between the two? The Conga 3490 offers an additional reservoir and brush for animal hair. A little extra expense that can make the difference if you are looking for a robot vacuum that can suck the hair of your four-legged friends.
Not available
August 14, 2022 23:17 a.m.
349,00€
In stock
August 14, 2022 23:17 a.m.
Cecotec Conga 3690 Absolute
It is probably the robot that appealed to us the most in the Conga range. Why? Because, you will see it, the Cecotec Conga 3690 Absolute has everything of the greatest for a price more than measured of only 419 €. At this price, we certainly expect a very good robot, but Cecotec does seem to have set the bar even higher by offering services worthy of the highest rangeor even exceeding them.
This is why we wanted to present you soon a complete test of the Cecotec Conga 3690. We might as well tell you that we are waiting for it in our Lab ', because it must be admitted, this is the first time that we have seen such a complete technical sheet at a reasonable price.
Vacuum cleaner, but also floor washer, the Conga 3690 Absolute promises us a suction of 2700 Pa, the most important ever tested at Les Alexiens. Thanks to its system "Room Plan", it can manage up to 50 cleaning zones on 5 floors (or cards, if you are on one level). This is unheard of! His "Interactive Multi Map" allows it to store in its internal memory the maps produced by its laser rangefinder. A Lidar, therefore, which also allows him to plan his routes with precision in a fast, simple and orderly way. We might as well say that we are waiting for him at the turn!
A turning point that it shouldn't have too much trouble negotiating, but above all cleaning up, thanks to its two brushes: one side and one central. But that's not all! If we were so intrigued by this robot, it is because it has a very particular technology: the mode Scrubbing. a patented system which allows the Conga 3690 Absolute to carry out back and forth movements during its washing phases.
As we frequently note, if there is one area where 2 in 1 robot vacuum cleaners hardly shine, it is good washing. Often approximate, this is generally only a plus allowing the robot to pick up the slightly encrusted dirt, but in no case to achieve a good old mop with elbow grease. Unless you make several passages, no salvation in the matter, and that's what Cecotec seems to have understood and the reason why the company set out to develop a back-and-forth technology which seems more than promising to us! We will see what is in use very soon.
In addition, equipped with mops with a very particular design, the Conga 3690 Absolute offers a host of modes: auto, spiral, point, smart zone, restricted zone, manual, deep cleaning and scrubbing, and the classic but sometimes forgotten edge cleaning. Capable, finally, of detecting rugs and carpets by applying maximum power to them, it finally promises us a 150 minutes battery life thanks to that 3200 mAh battery and noise level less than 64 dB that we will not fail to verify with our sound level meter.
Offered to only
419 €, the Cecotec Conga 3690 Absolute
has, on paper, all of the greatest at a competitive price. Supplied, in addition, with a remote control, as much to say to you that we can not wait to test it and to reveal it to you in all its aspects!
468,97€
586,60€
In stock
2 new from € 399,00
August 14, 2022 23:17 a.m.
Cecotec Conga 4090
To put it simply, the vacuum robot Cecotec Conga 4090 is the penultimate evolution of the models presented above. More expensive, it offers the same services on most of the key points, but is also equipped witha unique brush for a robot vacuum cleaner.
A named brush "Cepillo Jalisco" of the "fluffy" type - a format invented by Dyson - which consists of a thick roll combining soft nylon coating and protruding silicone blades responsible for pushing fine dust into the brush suction mouth. For the thickest waste, the softness of the material allows it to flatten and guide more efficiently dirt towards the suction port without ever pushing it forward.
In addition, the entire width of the brush adhering to the ground, it allows the robot to maximize his sucking and therefore its effectiveness. A brush more suited to hard floors and parquet floors, and therefore interchangeable with a more classic one with bristles and silicone strips intended for carpets and rugs.
Obviously equipped with a laser rangefinder, its application allows it to manage up to 50 areas on 5 floors, with 10 cleaning modes, 3 suction intensities and as many washing. And to drive the point home of high-end, Cecotec has finally equipped its vacuum robot Conga 4090 a battery 5200 mAh lithium-ion promising autonomy ranging up to 240 minutes. The same as that offered by the Roborock S6 yet offered € 100 more expensive.
98,96€
In stock
Refurbished from 37
August 14, 2022 23:17 a.m.
In conclusion, Cecotec is clearly a company to follow very closely. A fine outsider just as surprising as it is innovative, who obviously continues to innovate and shake up the very dynamic world of household robots. iRobot would do well to take the seed, because at half the price you can now find much more efficient than their famous Roomba. The editorial staff of the Alexiens, always keen to highlight European innovation, will not fail to follow these promising Conga and test some of them.