If you have just purchased an Echo device, you are probably taking your first steps in the world of connected home. A booming sector, as highlighted in 2017 a study by Statista Digital Outlook Market relayed by Capital magazine, believing that connected objects linked to the home universe should represent a cumulative turnover of more than 1.8 billion euros by 2021. And the most promising sector seems to be home automation, with revenues estimated at 609 million euros within 3 years.
Yesterday, precisely, we explained to you how create a Jeedom home automation box with a Raspberry Pi at a lower cost for our favorite voice assistant. But one thing had escaped us: you may not know what a home automation box is. So, what is it for? How it works? The Alexians take stock.
Home automation, the brain of your home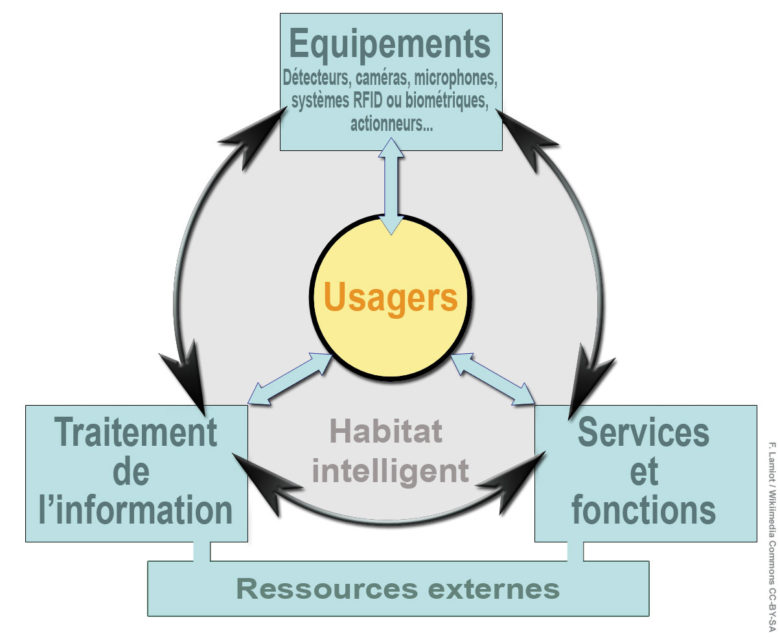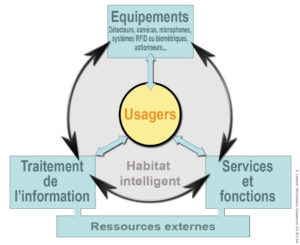 As a member of our Facebook community, you could not escape the connected sockets, Wi-Fi or Zigbee bulbs, smart thermostats, IP cameras, and other connected objects. Between the good tips we share and the many questions that feed the group daily, you have probably even caught the virus and started to equip yourself ...
After purchasing their first apparatus Amazon Echo, neo-Alexians are indeed quickly tempted to go further and start connecting their homes in order to take advantage of the comfort provided by home automation. All right, you might say, but what exactly is home automation?
As the precise Wikipedia, it is the set of technologies that centralize the control of the various systems and subsystems present in your connected home (heating, roller shutters, garage door, entrance gate, electrical outlets, connected bulbs, IP cameras , etc.). Home automation therefore aims to provide technical solutions to meet our needs for comfort, security and communication. In short, it's the brain of your connected home.
What is a home automation box for?
You might tell us: but I already have an Internet box, isn't it the same? Not really. Their only common point is to combine different technologies, although some ISPs have tried or are still trying to include home automation solutions in their boxes, as Orange did a few years ago with Homelive (which will stop definitively in July 2019) or more recently Free and its Freebox Delta.
Ok, but what is it for? As we explained to you above, the home automation box will be the brain of your connected home, the control center for your home and its connected devices. Because if Alexa It already plays part of this role, it still has many limits, especially if you have a lot of equipment. The box will allow you to centralize everything and see all your equipment on a screen, a "dashboard" that you can display on your computer, your tablet, or even your smartphone.
In short, a home automation box is therefore a kind of hub responsible for acting as a gateway between all the connected devices.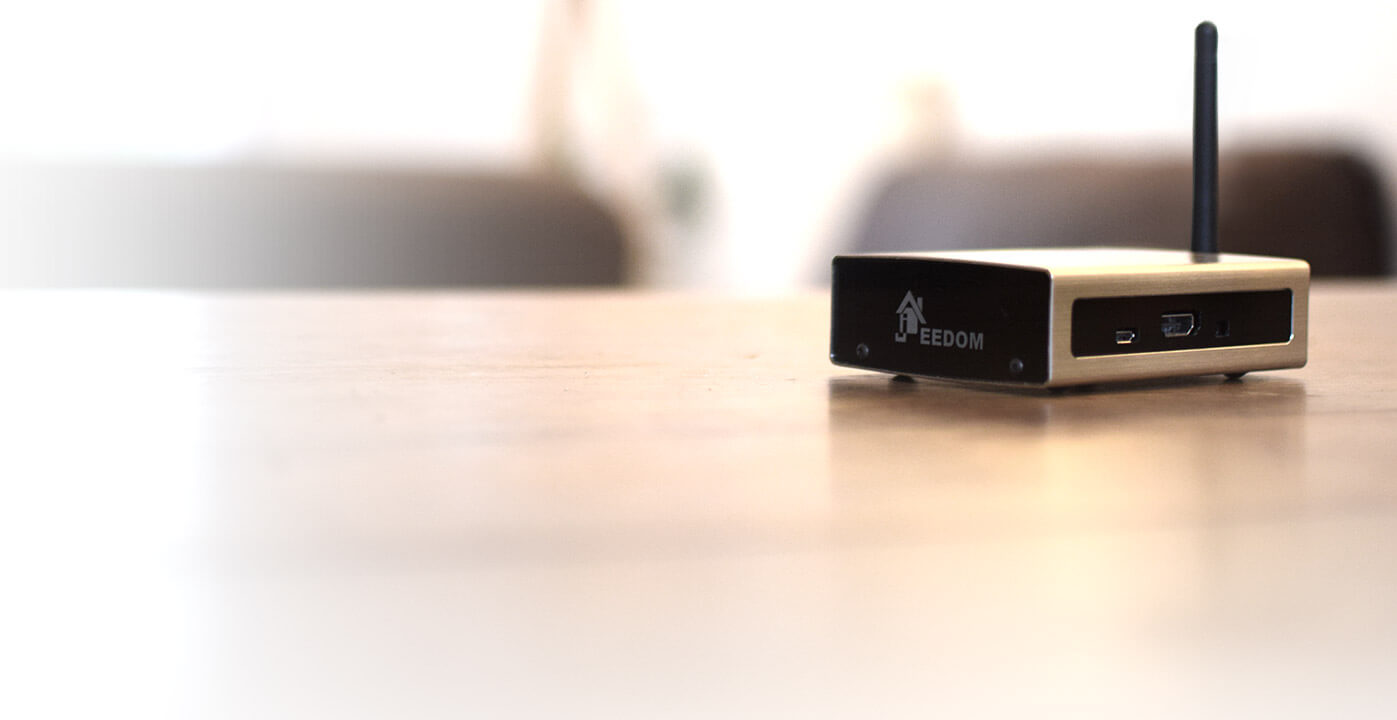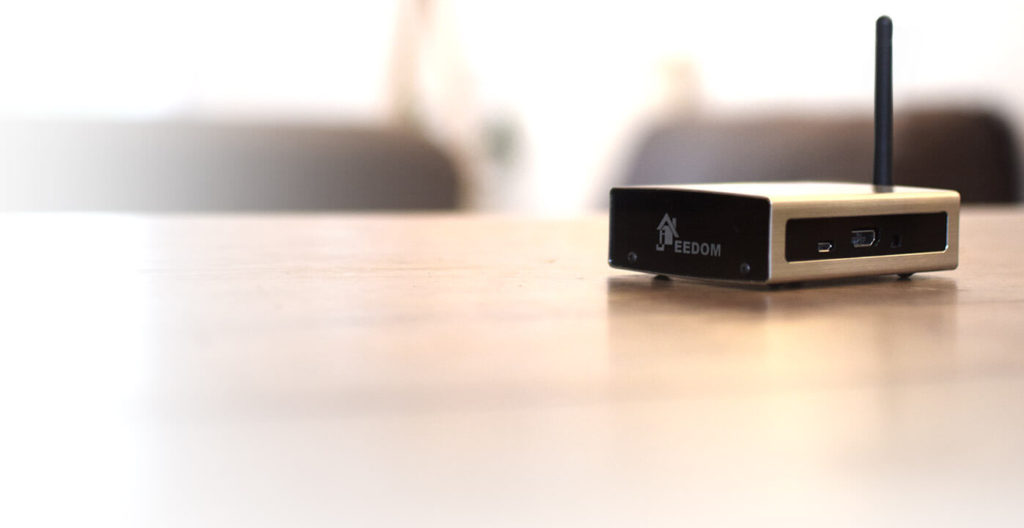 How does a home automation box work?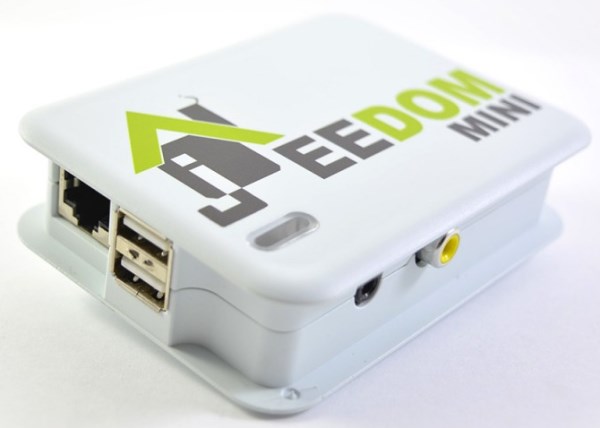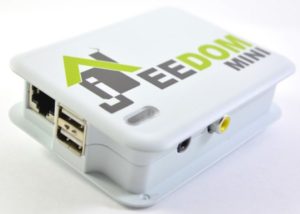 The home automation box is a real computer composed ofa hardware part (motherboard with processor, memory, etc.) anda software part (an operating system and a home automation application). Connected to the Internet via a network cable or Wi-Fi, it can also have a SIM card to compensate for possible breakdowns or the absence of a network.
To control a house, a home automation box works with sensors and actuators. The purpose of the sensors is to transmit information to the box (opening of a door, temperature, presence of water, detection of movement, etc.) and the actuators are tasked by the box to carry out a task following the information communicated by the sensors.
The box will therefore need a proprietary application (TaHoma, Eedomus, Zipato, Fibaro, etc.) or open source (Domoticz, Jeedom, etc.) capable of interpreting this information transmitted by one, or more is better, communication protocols.
Here are the main protocols:
Z-Wave: it is somewhat THE king protocol, the most widespread. He has many advantages for him. It is bidirectional (it allows status feedback to the box), secure (it encrypts communications) and is based on mesh technology (each Z-Wave device acts as a repeater of the radio signal, like Wi-Fi Mesh). It operates on the 868 MHz frequency band.
Zigbee: it is surely the one that speaks to you the most, because being open source, it is used by many brands, and it is found in particular on Philips Hue bulbs or IKEA, the Osram connected sockets, Xiaomi Aqara products, or Echo Plus and Echo Show 2. This protocol itself also has the advantage of being based on a mesh network and therefore of being able to easily extend its range, and of being also bidirectional. It is also secure since it relies on 128-bit AES encryption. Like Z-Wave, it uses the 868 MHz band in Europe, but also the more efficient, although more saturated, 2.4 GHz band.
EnOcean: bidirectional, this protocol has the particularity of using piezoelectric crystals to generate the little current it needs to send the information to its control unit. It is therefore very energy efficient. A little less secure than the previous ones, it nevertheless relies on a unique key system, which makes it rather difficult to hack. It also operates on the 868 MHz band.
RF 433Mhz: it is not strictly speaking a protocol, but many brands still rely on these radiofrequencies for their proprietary protocol (Chacon, X10, Coco, DI-O or even Oregon Scientific, Somfy RTS…). You are bound to know them and you probably have devices that use them. Their main advantage is undoubtedly their low cost of implementation, but their major drawbacks remain a low range and very relative safety. However, it may be interesting to check them and choose a compatible box.
Which home automation box to choose?
Before choose a home automation box, it may be interesting to draw up specifications and analyze your needs. It is necessary for that well define your goals and you will be able to determine which protocol (s) to turn to.
If it is preferable to opt for a so-called "open" protocol so that all the peripherals can communicate with each other, the simplicity of a proprietary protocol can also satisfy you. So it's up to everyone to determine their needs.
Here are some home automation boxes on the market: