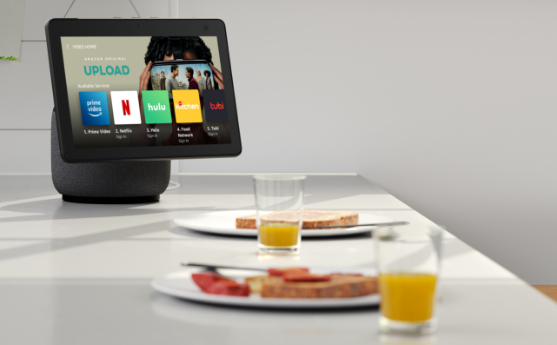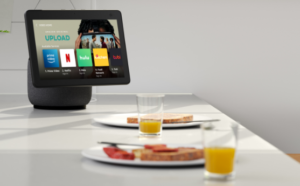 We learned yesterday during theAmazon Devices Event 2020 news that will delight more than one user ofAlexa and, in particular, owners of connected speakers with screens Echo Show. Indeed, from Seattle where the presentation of the 2020 novelties to the press was recorded, Dave Limp, vice-president ofAmazon Devices & Services, revealed in its video that Netflix will be available on Echo Show very soon.
If we could already watch Prime Video or YouTube via a web browser, many of us regretted the inability to access other services. Where Google recently rolled out updates to watch Netflix on Nest Hub or even Disney + on Nest Hub Max, smart displays byAmazon still sinned from this defect of youth. Simple software limitation or problem of agreement with the platforms? It does not matter because, it is now acted, Netflix will arrive at the same time as the new Echo Show 10 !
according to Amazon, we can use the voice commands Alexa to find, start and pause desires Netflix movies and series on Echo Show, make rapid advances and returns: in short, make full use of the service as we will soon be doing on our new Fire TV Sticks or on the Fire TV Cube which has just arrived in France. Hopefully this will pave the way for other services such as Molotov or MyCanal, services popular with French users ...
€89,99
€109,99
In stock
May 26, 2022 21:52 a.m.
€249,99
In stock
May 26, 2022 21:52 a.m.
Not available
May 26, 2022 21:52 a.m.
Not available
May 26, 2022 21:52 a.m.
Update 25/09/2020 at 16:24 pm: correction regarding the actual announcement made by Dave Limp.