This is a novelty awaited for a long time by all users of connected screens Alexa : the possibility of caster on the fact Amazon Echo Show. A feature that allows, in particular, to use a number of video applications, but which was not possible to use until then. Amazon has just updated the Fire OS operating systems of its Echo Show and tablets Amazon Fire HD 8 in order to offer this possibility… With its Fire HD 8 tablets only for the moment.
Casting content from a Fire HD tablet
To take advantage of this feature, you will obviously need a Echo Show 5, Echo Show 8 or Echo Show 2 and, this is where the shoe pinches, a tablet Amazon Fire HD 8 ! For the moment, in any case, this possibility seems only offered to the brand's devices.
Open your web browser Amazon Silk on your Fire tablet
Visit the web page you want
Press the "Send to device" button
Select your favorite Echo Show
Let's go !
Please note, this feature is a priori only available from Fire OS 6.4.3.9. Check your version and if an update is available. Also note that, as always, the deployment is gradual but that everyone will eventually have it!
The Cast feature set to become widespread on Echo devices?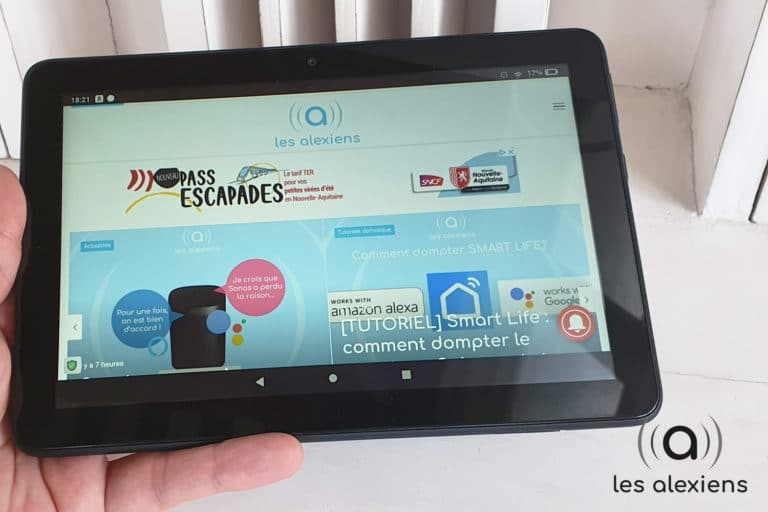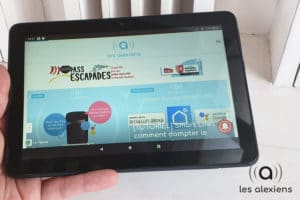 This is obviously the question on everyone's lips: will it one day be possible to caster from any device in order to enjoy, for example, YouTube or Netflix from our smartAndroid phones and tablets or our iPads?
It is quite possible, yes, but for the moment we cannot comment on the question. As this is a feature that is in high demand by users ofEcho Show, there is no doubt thatAmazon is fully aware of this expectation and will do everything to satisfy us as quickly as possible. In the meantime, you can still invest in a Fire HD 8 tablet which, as we learned two months ago, should be coming soon. Show mode in France...
€89,99
€109,99
In stock
May 19, 2022 1:52 a.m.
€99,99
In stock
May 19, 2022 1:52 a.m.
Not available
May 19, 2022 1:52 a.m.