If the health crisis has slowed down many sectors of activity, it is clear that that of " connected home Does not seem to be idling, and that's good! Manufacturers of household robots, in particular, are doing a series of releases at the moment, like the Chinese firm Ecovacs, which has come back to us with a veritable avalanche of new products. After the release of the long-awaited robot vacuum Deebot Ozmo T8 AIVI on May 25, we were already expecting a new T8 family at Ecovacs, but the latter goes even further by offering us close to five new models: the Deebot Ozmo T8 and T8 +, Deebot U2 and U2 Pro and a brand new window cleaning robot named Winbot W880 ! Let's take stock of these interesting novelties to say the least ...
A new Deebot Ozmo T8: the top of the range is enriched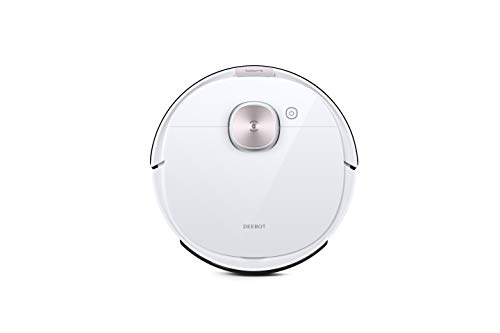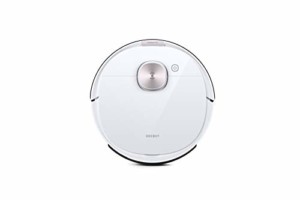 We have already discussed the Deebot Ozmo T8 AIVI, A new robot vacuum cleaner doped with artificial intelligence like the devilishly effective Roborock S6 Max V that you tested at the beginning of June and which also promises precise navigation. But Evocavs has understood that these very high-end models, necessarily just as expensive, are not suitable for all budgets and therefore offers two other devices within the T8 family.
The new Deebot Ozmo T8 loses AIVI technology, but is not left out in terms of navigation since it incorporates, instead of this artificial intelligence, a new obstacle detection and avoidance technology named True Detect 3D. Using structured light and a 3D scanning algorithm to map its environment with extreme precision, Ecovacs ensures that its new opus is able to detect the slightest obstacle in a room and no longer be fooled by thin chair legs or other small objects, or to move easily on dark surfaces.
On the floor washing side, the Deebot Ozmo T8 use the technology Ozmo ™ Pro that we could glimpse on the AIVI and which promises much better results compared to Deebot Ozmo 920 or 950 since it is based on a vibration washing plate high frequencies that do not just wipe with a wipe.
Also available with a automatic dump station, this new vacuum robot then takes the name of Deebot Ozmo T8 + and allows you to always do less by taking care of emptying itself. An accessory that we particularly appreciated on the Proscenic M7 Pro and which is more than appreciable on a daily basis.
The Deebot Ozmo T8 sports a seductive white look and is offered on its own at 699 € on Amazon. Fr or with its washing station at the rate of 899 €. The self-emptying station can be purchased separately for € 299.
€99,99
In stock
8 new from € 99,99
Refurbished from 40
July 5, 2022 19:51 a.m.
€412,11
In stock
13 new from € 412,11
Refurbished from 58
July 5, 2022 19:51 a.m.
Deebot U2: a growing entry level
With the new U2 product family, Ecovacs also unveils two entry-level floor cleaning robots. With a 800 mL XL dust container and a new anti-tangling brush, the Deebot U2 seems capable of meeting any challenge.
From parquet to carpets, including rugs, the new Deebot U2 robot vacuum and mop will also be able to wash your tiles since it inherits Ozmo ™ technology from its elders! With improved suction power compared to the Deebot 605, the U2 family is however devoid of laser range finder and relies on systematic navigation Smart Move based on infrared and ultrasound.
Le Deebot U2 will be marketed at a price of 229 € and will offer a Pro version equipped with a special animal kit at only € 269.
€199,00
€229,00
In stock
3 new from € 199,00
July 5, 2022 19:51 a.m.
Winbot W880: a new window cleaner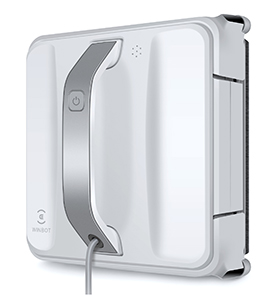 This is a category that we have not yet explored, but which is increasingly attracting the interest of consumers: window cleaning robots.
Can be used and controlled from anywhere thanks to the Ecovacs Home app, the new Ecovac's Winbot W88 cleans your windows from inside and out and relies on a WIN-SLAM 2.0 technology optimized capable of detecting contours. Its system four-step cleaning, with different optional cleaning modes, promises a thorough and ever more efficient cleaning
Like all robots of this type, it is equipped with a intelligent security system preventing falls and, icing on the cake, the Winbot W880 is the first of its kind to be equipped with a voice assistant, our specialty! A point which, of course, particularly attracts our interest and which we will not fail to study more closely very soon ...
Inventor of the window cleaning robot with a first model unveiled in 2011, Ecovacs Robotics is offering its new Winbot W880 at a price of € 399.