Presented at theAmazon Devices Event last september, the new Fire TV interface arrives! Offering a new experience with Alexa always better integrated, this major update started yesterday in the United States on some devices in the ...
Fire TV: a simplified interface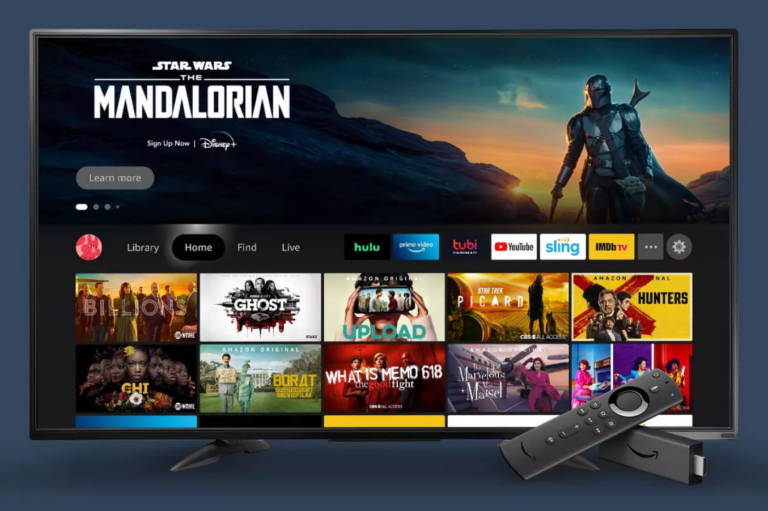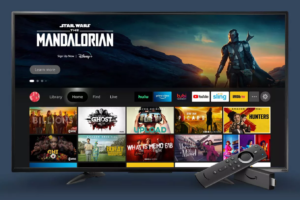 By the very admission ofAmazonIs the most important system update ever operation and, it must be admitted, we have been expressing our wishes for a very long time, many users of our Facebook group noting that it was sometimes a little too messy for their liking.
Although still based on Android TV, the new Fire TV OS does not look like it for all that and it is an unprecedented interface that is revealed to us with a lot of work carried out by the teams ofAmazon on the user experience that is seen simplified, personalized and therefore enhanced.
Exit the menu at the top of the screen, the navigation bar will now take place in the center of the screen with just four tabs and customizable favorites.
Home : display of news from your favorite services.
Search : broad or specific searches according to genre (comedy, action, etc.), useful categories (children, family, apps, etc.), etc.
Live : a tab dedicated to live content.
Library : a personalized experience with the content of each family member (up to six profiles), recommendations, the possibility of seeing their history, playlists, settings, etc.
Custom menu : you can choose 6 thumbnails for your favorite services such as Prime Video, YouTube, Netflix, Disney + or Molotov. The others will be accessible via a "three small dot" sticker and access to the settings of your device.
User profiles and personalization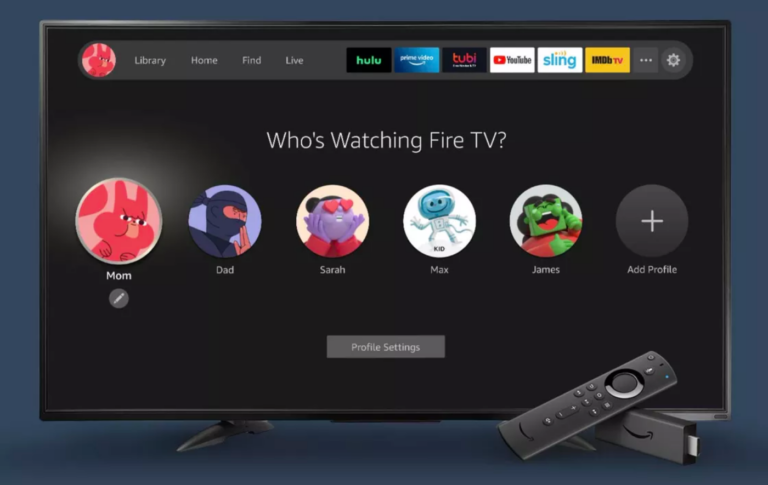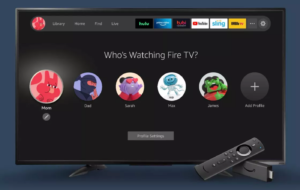 If there is a major novelty in the new Fire TV interface , it is the possibility of adapting the display to each member of the household with up to 6 user profiles possible.
Each profile offers personalized content recommendations, the ability to view their history, playlists, settings, and more. To change profiles, just say « Alexa, show me the profiles ».
Management is also based on voice profile recognition which allows Alexa open Fire TV on the correct profile, and of course, the parental control is there so you can safely leave the remote control to your children.
Video calls on Fire TV Cube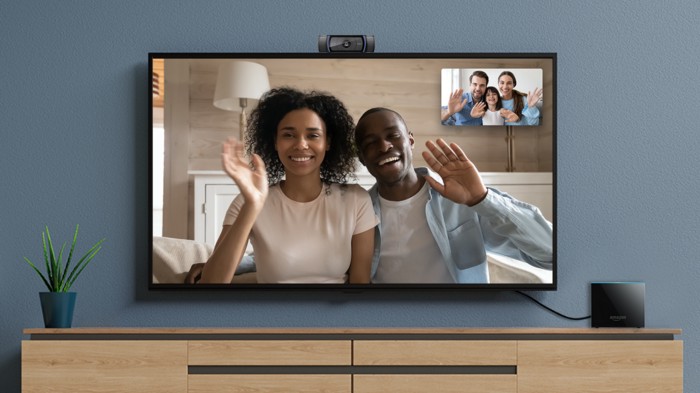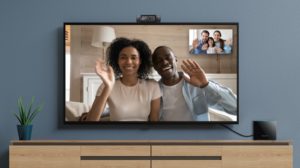 Announced at the start of the week, the video and voice calls are now available on Fire TV. Simply connect a Fire TV compatible webcam to stay in touch with your friends and family on the biggest screen in your home. The functionality will be enhanced later this year with, in particular, the arrival of services Zoom and Amazon Chemistry which will be added to the specific features of the devices Alexa.
Alexa always more useful to Fire TV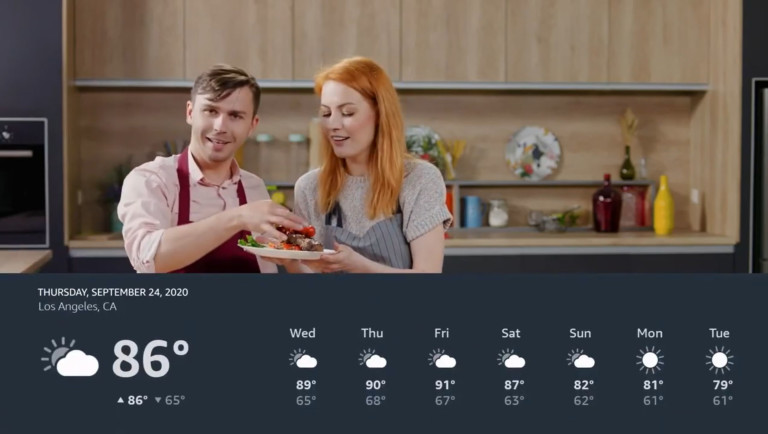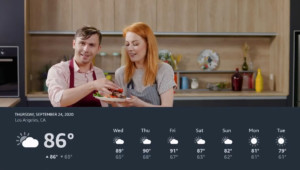 Alexa will indeed at the center of this new experience with enhanced voice commands giving you more control and easier navigation. Always eager to make herself more useful on a daily basis, you just have to ask her what you want. Ask « Alexa, go to my library " to browse content or « Alexa, show me the profiles » to switch from one profile to another. Obviously, all the commands you knew will still be there.
Ring and Picture-in-Picture notifications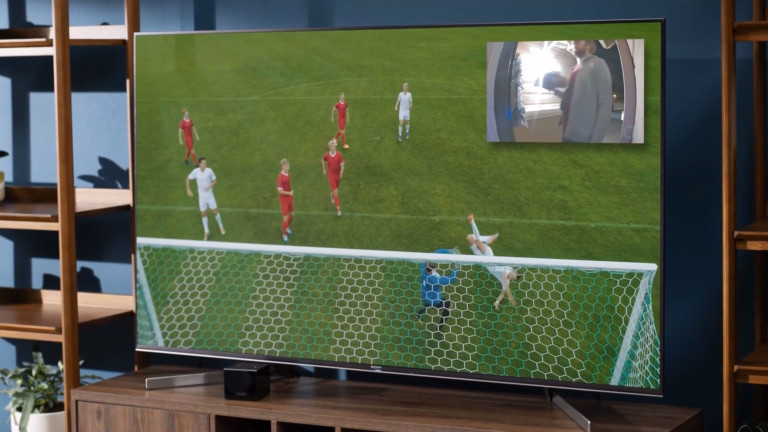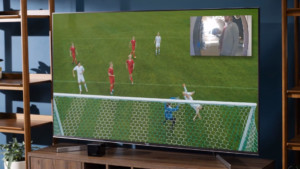 Another novelty already available for owners of Ring video doorbell, it is now possible for you to view the feed from your camera directly on your television while continuing to watch your favorite program. The video is displayed in Picture-in-Picture, or picture-in-picture, that is, in a small window overlaid on top of the content you are watching. To use this feature, just say « Alexa, show me [Ring device name] " ou « Alexa, talk to [Ring device name] ».
A progressive update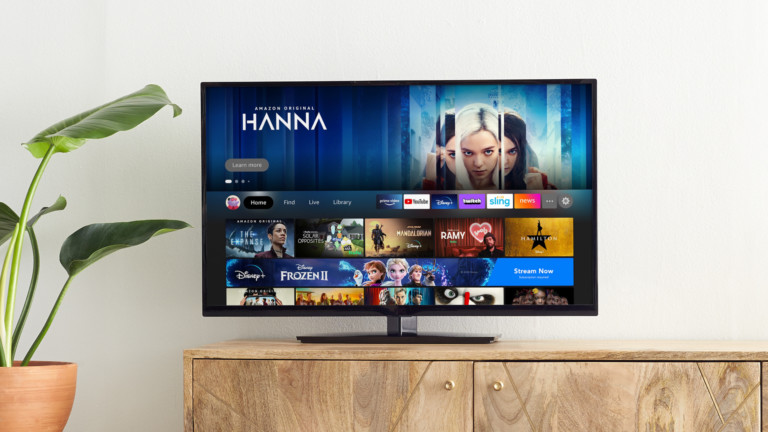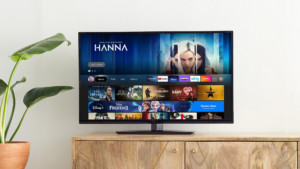 When will we benefit from this new Fire TV experience? Very soon, rest assured, but even faster if you have the new one Fire TV Stick (2020) or its Fire TV Stick Lite version for which the update rollout has just started. We will present it to you very soon.
Older versions such as 4K and Fire TV Cube will have to wait until early next year, with only a small subset of devices getting it earlier for testing. according to The Verge who reports the information.
Note that it is not possible to force this update of Fire TV OS, you can simply check if it is available for your device in "Settings", "My Fire TV", "About" and " Check for updates ". Patience then!