And one more device in the range Amazon that works with Alexa! After long months of waiting, here comes the famous Fire TV Stick 4k and voice remote control Alexa. Excellent news for the Alexians who will be sure to test it as soon as it is delivered to them. In the meantime, let's take a closer look at the data sheets and let's study together what this new model and its long-awaited remote control brings us.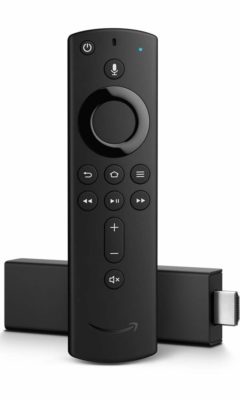 Fire TV 4K: more power in a still compact format
At first glance, nothing differentiates the brand new Amazon Fire TV Stick 4K du Fire TV Stick Basic Edition that we recently tested for you, except that he is happy to smile at us without showing the brand Amazon in herself. In reality it is slightly larger, since it measures 108 mm x 30 mm x 14 mm, HDMI connector included, and weighs 53.6 grams (against 32 g). It is therefore under the hood that the difference will be most visible.
What about its technical sheet?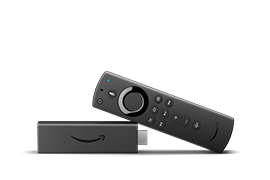 Well it seemsAmazon clearly doped him like a Russian athlete in order to win him the gold medal of the best tv dongle of the market!
Now equipped with a Quad Core 1.7GHz, An IMG GE8300 and 1.5GB DDR4 GPU, it now displays your 1080p stream, but also your 4K content! With two Wi-Fi antennas, the new fire tv hooks the signal better and will appreciate that you connect it in 5GHz. To finish, it runs under Fire OS 6, or a home version of Android 7.1.
It even seems that it would be more fluid and pleasant to use that Fire TV Cube which, too, is eyeing us, and which we always hope to see land quickly in France. It must be said that its compatibility with most audio / video equipment is a major difficulty for Amazon.
For the more picky, here are its full technical characteristics:
Resolution (px) and refresh rate (Hz)
3840 x 2160 (2160p / 4K) - 60Hz
1920 x 1080 (1080p) - 60Hz
1280 x 720 (720p) - 60Hz
Density (dp)
640 (2160P)
320 (1080P)
213 (720P)
Density
xxxhdpi (2160P)
xhdpi (1080p)
tvdpi (720p)
Warehousing
8GB
RAM memory)
1.5GB DDR4
SoC
MTK8695 + MT7668
CPU
Quad Core 1.7GHz
GPU
IMG GE8300
OpenGL version
OpenGL ES 3.2
Wi-Fi
Dual-band, two 2x2 MIMO 802.11a / b / g / n / ac Wi-Fi antennas
Ethernet
10 / 100Mbps
Bluetooth
BT 5.0. Supported profiles
Ports
HDMI output, Micro USB 2.0 for power or optional Amazon Ethernet Adapter (not-included)
Operating system
Fire OS 6 - Based on Android 7.1 (API level 25)
Infrared cell
The remote control Alexa can control the Fire TV Stick 4K and some functions (like power and volume) of a large number of infrared IR compatible devices like TVs, soundbars, etc.
Fire TV and Alexa : a voice remote control to control the voice assistant
Good news, the remote control of this new Fire TV Stick 4K is clearly more successful. Still black, she presents five new buttons (volume +, volume -, mute, on / off and a voice button), as well asa microphone and a small LED. It is not much bigger, but clearly more complete and pleasant to use. And, the good news is that she is compatible with the Fire TV Stick Basic Edition. You can even buy remote Alexa alone to equip your current Stick. It measures 38 mm x 142 mm x 16 mm for only 43.4 grams. Unlike the previous model, it works in both infrared and Bluetooth.
Obviously, its big plus is of course the voice control with Alexa. You can now use your compatible televisions, soundbars and receivers with the power, volume and mute buttons. Just tap and talk to easily find, launch and control movies and TV shows. This clearly makes all the difference for the Alexiens!

[TUTORIAL] Install the MyCanal application on Amazon Fire TV Stick