Known in France for its Home Cinema systems and built-in speakers, Atlantic Technology has just presented the GateCrasher 1 in the United States, a Wi-Fi and Bluetooth speaker that has the particularity of being made of wood, which is today rare enough to be reported. Music lovers will appreciate.
A premium 2.1 system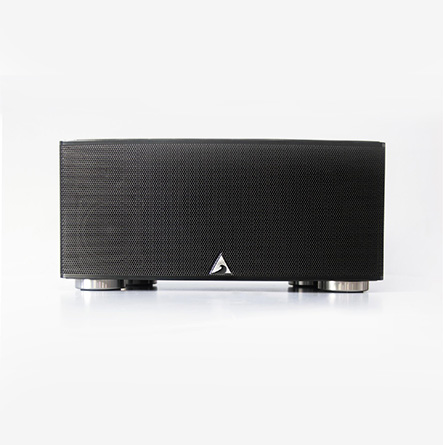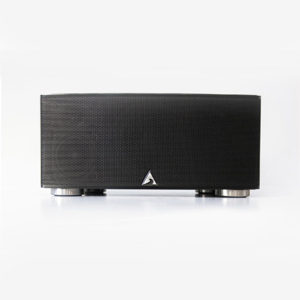 Available in high gloss black or Macassar ebony wood veneer, the GateCrasher 1 is the first in a series of smart multi-room wireless speakers including streaming services and Internet radio.
It is piloted via a dedicated mobile application available on iOS and Android. Multiroom and stereo are on the menu, as already offered Sonos with its Sonos One speakers et Sonos Play: 1, but for that it will also be necessary to acquire two GateCrasher enclosures.
The American company worked with component specialists for impeccable sound quality. It thus embeds six speakers: a midrange and treble pair for each channel, a 10 cm woofer and a 13 cm passive radiator, which offers the system a wide range of frequencies with a depth, power and clarity of exceptional bass. Everything is powered by 65 Watts in class D.
We find the main functions via buttons on the top of the speaker, as well as an analog audio input in 3.5mm mini jack on the back of the device.
Alexa soon integrated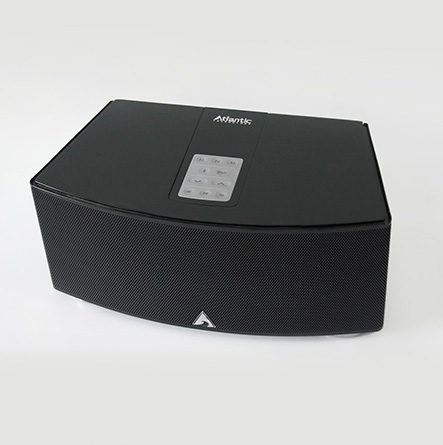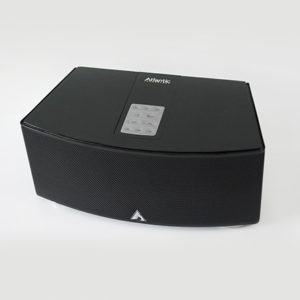 Sadly, Alexa is not yet in the game, which is quite surprising given the brand's communication strategy, which is geared towards the connected nature of its product, but that will apparently not be long in coming. In the meantime, Atlantic Technology advises to connect directly to it Amazon Echo Dot on the analog input in order to benefit from their sound messages. The automatic ignition on signal detection on the mini jack input is also very practical because it will prevent you from having to turn on the speaker before using it with your Echo Dot for example.
While waiting for the arrival ofAlexa and Google Home, the GateCrasher is fully controlled via the Undok application already used by many manufacturers, which gives it access to various music streaming services, as well as to music stored on your network via DLNA.
Marketed at a price of 499 €, this speaker is however not within the reach of all budgets, let's hope that its quality is really impeccable. The Alexiens will be sure to keep you posted on its possible release in France and its evolutions, also hoping to be able to test it to see its full potential. Case to follow!